Concierge Medicine vs. Traditional Primary Care
October 7th, 2020
3 Differences Highlighted by COVID-19
---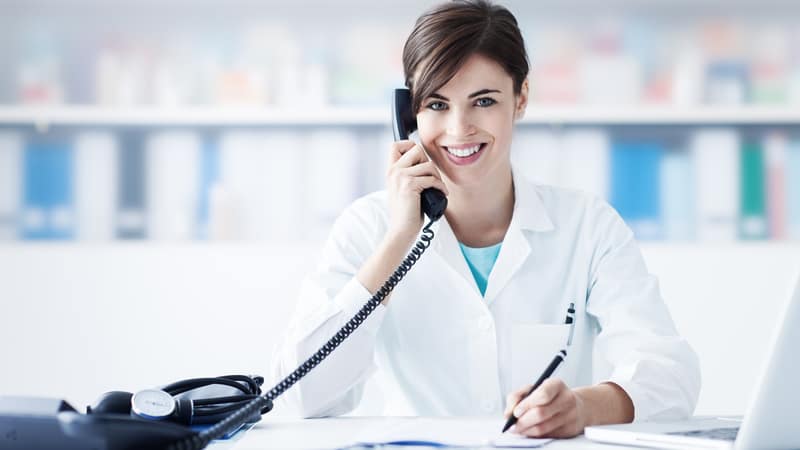 The COVID-19 pandemic has made healthcare the focus of the world for the last few months. From hospitals to primary care offices to parking lot testing sites, the value of access to quality healthcare has never been greater.  
As the coronavirus spread across the world, millions of people were suddenly faced with a few potentially troubling questions. 
You might have been among the people asking: 
Do I have a doctor I can call and trust they actually know who I am?  
Do I know for sure that, if I do get sick, I'll be able to talk to them and be seen in a timely manner?  
If I do have a primary care physician, do they have the time to provide care focused on improving my overall health both now and for the long-term?  
Have I prepared my body to best defend itself from a virus?  
What about my family? Do they have someone they can call? 
These questions get to the root of what concierge doctors provide compared to traditional primary care. Concierge medicine is not about serving the richest of the rich or providing whatever members want on demand.
It's about providing doctors with more time to see fewer patients so that they can truly know each patient as a whole person and provide the best care possible to each one. It's about not settling for an existing broken system that puts traditional primary care doctors in a bind – forced to have panels of 3,000 to 4,000 patients so they can get enough insurance reimbursements to keep their businesses afloat.
It's not the fault of traditional primary care doctors. It's simply the way the traditional system currently works.  
Concierge Medicine vs. Traditional Primary Care
The value of concierge medicine is that it gives your concierge doctor time to actually know who you are, to be available to you when and how you need them, and to focus on care that improves your overall health in addition to treating illness. With traditional primary care, you don't always get these benefits. 
But as we've learned during the coronavirus pandemic, those three things are more important than ever.  
1.  Having a personal relationship with your doctor is vital.  
The onset of the coronavirus pandemic brought two issues to the forefront almost immediately — a lot of people don't have a primary care doctor at all (as much as 25% of the United States per a recent JAMA Internal Medicine Study), and if you do, you probably don't have a close relationship with them.  
That's because a reliance on insurance reimbursements forces traditional primary care doctors to see 30 to 40 patients a day, which means they only have 7-10 minutes with each patient before it's time to move on to the next one. It's created a situation where millions of Americans either don't have a primary care doctor or have one they barely know.  
So, with a once-in-a-lifetime public health crisis staring us all in the eye, who do you have as your partner in health?  
Do you know for a fact you have someone you can call if you started showing symptoms in the middle of the night? Would they know you on a personal level and understand what your lifestyle was like? 
Do you have someone you know you can trust because a deeper relationship was formed before all this started? Or would you be calling someone you spent 10 minutes with in the past year?  Or someone you have never spoken with at all? 
COVID-19 has taught us the importance of having a doctor who offers more than a place to go for medicine when you're sick. It's equally important to have a doctor who knows you and can be a trusted resource for you to rely on, especially during a global pandemic. 
2. Guaranteed access to physician care gives you peace of mind. No matter the time.  
As COVID-19 spread, we all heard the horror stories. The crowded emergency rooms. The fruitless trips to try and get tested. And the difficult dilemma people faced trying to figure out when it was time to get treatment if they started showing symptoms.  
And because we all know illnesses don't follow standard business hours, what's your plan if you start showing symptoms at 1:00 a.m. on a Wednesday? Or at 3:00 p.m. on a Saturday? Would you be able to reach your primary care doctor in a timely manner? Or would you be forced to risk and pay more for a trip to an urgent care facility or the emergency room?  
With concierge medicine, your access to physician care is guaranteed. No matter the time and no matter the day, you can call someone and get the physician care you need when you need it. During this pandemic, your concierge physician could tell you if it's time to head to the ER, if you're a strong candidate to get one of the few tests available, or if you should just quarantine at home.  
You get the peace of mind from knowing that, in the event you do get sick, you'll have guaranteed access to physician care – 24/7/365 for most practices – so you can make an informed decision for you and your family.   
3. A primary care experience focused on improving health over the long term is more important than ever.  
As we move to the next stage of the pandemic – one with our economy slowly reopening and life returning to our new normal – personalized, preventive care focused on improving your health now and over the long term has never been more important.  
Until a COVID-19 vaccine is developed, approved, and distributed on a large scale, or until we have achieved herd immunity, the virus will linger in our lives. And your best weapon against the virus might be your own body, your own immune system.  
As they say, sometimes the best defense is a good offense.  
While this virus lingers, it's important to do everything possible to go on the offensive and strengthen your immune system ahead of time. Finally lose those extra pounds. Control your blood pressure. Get your sugar level down. Eat healthier. Exercise more. Sleep better. Then, if you do contract the virus, your immune system will be in the best shape possible to ward it off.  
Concierge medicine gives doctors the time to provide the personalized, preventive care that can do just that. Most practices guarantee at least 30 minutes per appointment. That extra time gives your doctor the ability to discuss your long-term goals and suggest a long-term strategy to improve your health. Some concierge medicine practices, like PartnerMD, offer additional resources like access to certified health coaches to give you the tools you need to pursue lifelong health. 
With a concierge doctor at your side, it's not about just being there to prescribe a medication when you get ill. It's about diving beneath the surface to find the root of the issue, so you can prevent getting sick in the first place. And at a time like this, there's no better strategy for your health.  
Want to learn more about concierge medicine?  
Want to know more about the features of concierge care? We're here to help. Download our free expanded guide to Understanding Concierge Medicine. We provide answers to some of the most common questions we get about concierge medicine, from what you can expect to pay to how it works with your insurance and more.