Cornerstone Homes: Start Fresh in a Home That's Tailored Just For You
January 8th, 2021 | Sponsored Content
Discover Your Perfect Fit in Virginia
---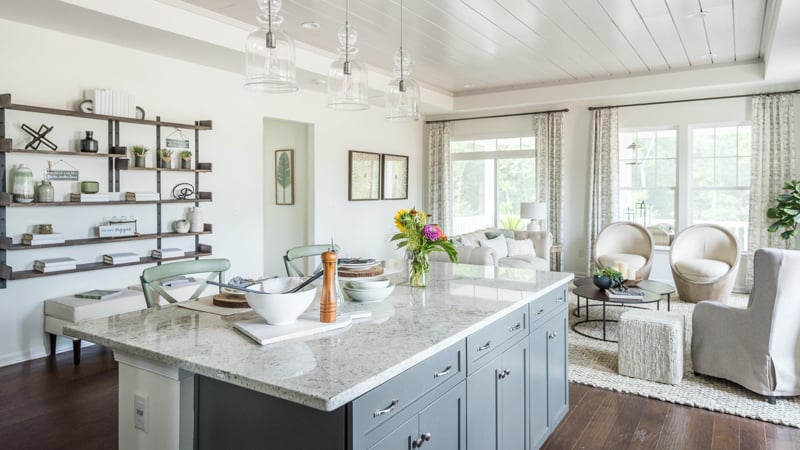 At Cornerstone Homes, we care about you and how you live — which is why we design our new homes in Virginia with spacious, flexible designs that you can personalize to fit your needs. From a home office and an art studio to an entertainment area and a gym, your options at home are endless. Imagine the possibilities in your new home and say hello to the cornerstone of your happier, healthier lifestyle!
Home Gym
A healthier you is a happier you! Start off your day with a refreshing workout and unwind in the evening with relaxing yoga. The best part? No gym membership fees, lines, and crowds! Your home gym is all yours to enjoy whenever you want, so you can exercise the way you like to — on your own time.
Art Studio & Craft Room
With a wide open space to use as your personal art studio or craft room, you can revisit old hobbies, explore new ones, and enjoy the therapeutic benefits that come with being creative. Getting your creative juices flowing takes you on a new adventure, right from the comfort of your home.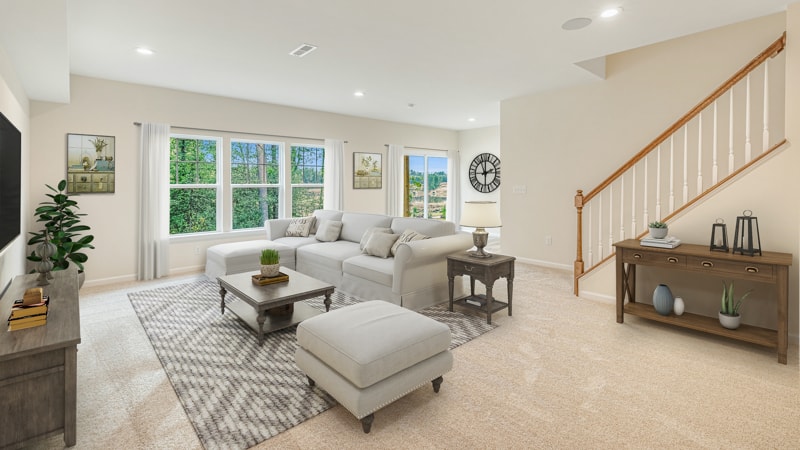 Home Office or Library
Peace + Quiet = Productivity. The equation is simple, and now you finally have the space you need to get it all done. If you do your best work in a private, personalized space, you're going to love to design and decorate your own office or library. Sit back, relax, and enjoy zero interruptions.
Playroom for Grandkids
There's nothing like a visit from the little ones. Surprise them with a personalized space for them to play dress up, build forts, put puzzles together, and everything else they love. Not to mention, you'll feel like a kid again while decorating this fun space with rugs, furniture, games, and more.
Media Room
Make it movie night every night! Grab some popcorn, sink into a cozy sofa, and hit the lights. From a themed movie marathon with family to a new-release watch party with friends, you're going to fall in love with the joy of going to the movies again — without having to pay for tickets and wait in line! 

Entertainment Area
At-home saloon? Yes, you can! Bring the fun and games to your own space with a personalized bar, a pool and card tables, old-school bar lights, a sound system, and anything else you enjoy. Host parties with signature cocktails and appetizers, and enjoy your space with the company of good friends.
With flexible home designs that fit how you live, you'll love every moment you spend in your new home. Personalize the living space you've always wanted at one of our beautiful communities throughout Virginia — and enjoy the endless fun and freedom of the 55+ lifestyle!
For more information about our homes and communities, please contact us at 804-977-0847.