'Gaslight'
August 29th, 2022 | Sponsored Content
A classic crime story of a cruel, manipulative husband and the wife he deceives
---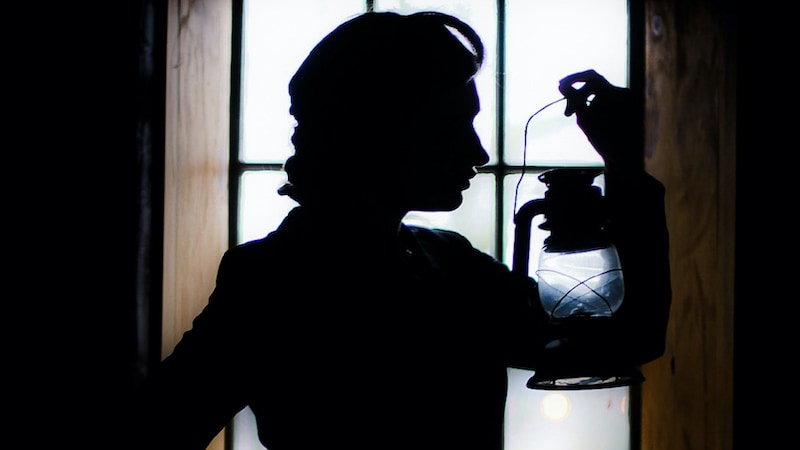 This classic Victorian crime thriller, written and created by Patrick Hamilton, was first produced in 1938. The story has experienced several incarnations, including variations on the original plays, screenplays, and a worldwide revival in recent years.
The play inspired George Cukor's 1944 film starring Ingrid Bergman, Charles Boyer, and Joseph Cotten. The 1944 Gaslight film received seven nominations at the 17th Academy Awards, including Best Picture, and won two, Best Actress (for Ingrid Bergman) and Best Production Design. In 2019, the film was selected for preservation in the United States National Film Registry by the Library of Congress as being "culturally, historically, or aesthetically significant."
In the original, the husband is slowly, deliberately driving his wife insane, using manipulative tactics and lies to make her disbelieve reality, to doubt her own senses, experiences, and sanity. A detective enters the scene and attempts to unravel the man's devious plot.
The husband's actions and intent have led to the use of the term "gaslighting" to identify forms of psychological domestic abuse. The term has also been more generalized to identify the use of lies and mind control games to achieve one's own ends.
British director Imy Wyatt Corner produced the play in London in 2019. She had read the play 10 years previously and was inspired to direct it, because "its depiction of abusive relationships has not dated and remains alarmingly relevant."
This British, Victorian-era psychological thriller explores trust, control and how we perceive our own reality. Will the husband's manipulative tactics – his gaslighting – work?
Swift Creek Mill Theatre
Swift Creek Mill Theatre opened in 1965 inside one of the oldest landmarks in the nation. The 300-plus-year-old grist mill, while repurposed for the theater, retains its historic charm and character. The building is ADA accessible.
The Mill offers pre-show dinner, too, with menus inspired by the performances, for an easy pleasing evening of dinner and a show.
Gaslight
Swift Creek Mill Theatre, 17401 Route 1, South Chesterfield, VA
Sept. 9 to Oct. 15
To purchase tickets, go to SwiftCreekMill.com or call 804-748-5203.