Legendary Singer-Songwriter Gordon Lightfoot In Richmond Aug. 6
April 6th, 2017
---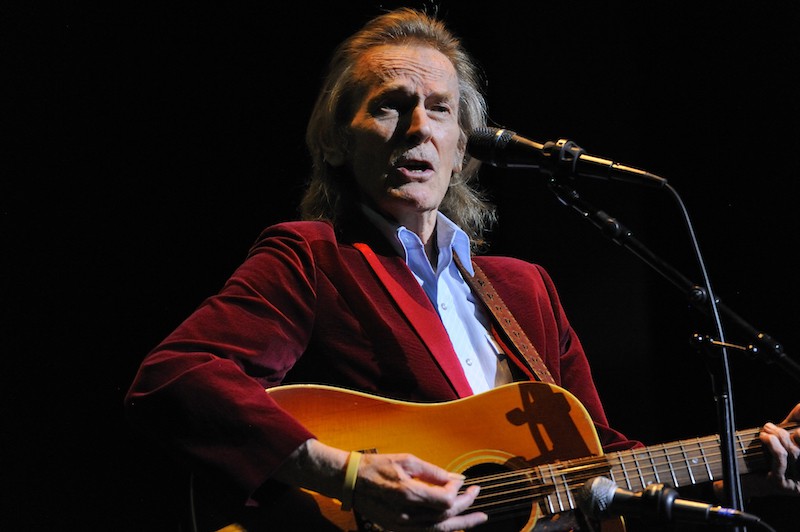 After 50 active years of hit song making and international album sales well into the multi-millions, it's safe to say that esteemed singer-songwriter and musician Gordon Lightfoot resides with some very exclusive company atop the list of all-time greats.
His song catalog is incredibly vast and includes such immortals as "Early Morning Rain," "If You Could Read My Mind," "Carefree Highway," "Sundown," "(That's What You Get) For Lovin' Me," "The Wreck of The Edmund Fitzgerald," "Canadian Railroad Trilogy," "Ribbon of Darkness," "Beautiful," "Song for a Winter's Night" and "Rainy Day People," to name a few.
But this year is special for the legendary artist, who has announced plans for a cross-country U.S.A. tour entitled "Gordon Lightfoot In Concert: The Legend Lives On…" The tour will feature his well-known hits as well as some deep album cuts for the die-hard fanatics. All of which are woven together with some of Lightfoot's own behind-the-scenes stories and personal anecdotes about his historic 50-year musical career.
The tour comes to Richmond Sunday, Aug. 6, at Dominion Arts Center. Tickets are on sale now and are available at the Dominion Arts Center and Altria Theater box offices, by phone at (800) 514-3849 and online at etix.com.
The event is sure to be a great thrill for live audiences and anyone who enjoys hearing great music and seeing a living legend in person.
Lightfoot has recorded 20 albums and has five Grammy nominations. His songs have been aired regularly for 50 years, earning him Radio Singles Chart Positions in North America achieved by few others. Lightfoot's radio hits in the USA have earned five No. 1s, five Top 10s and 13 Top 40 hits.
Aside from his success in writing, singing and performing his own songs, Lightfoot has found fortune in having his songs recorded and performed by other great artists including: Bob Dylan, Elvis Presley, Johnny Cash, Hank Williams Jr., Marty Robbins, Jerry Lee Lewis, Judy Collins, Johnny Mathis, Anne Murray, Olivia Newton-John, Sarah McLachlan, Barbra Streisand, Peter Paul & Mary, Harry Belafonte, Jane's Addiction, Richie Havens, Glen Campbell, Toby Keith and George Hamilton IV.
In June of 2012 Lightfoot's legacy was further enhanced when he was inducted into the Songwriters Hall of Fame. Lightfoot was honored for his role in defining the folk-pop sound of the 1960s and '70s.