'Greetings' at Swift Creek Mill Theatre
November 6th, 2023 | Sponsored Content
A holiday story of humor and meaning
---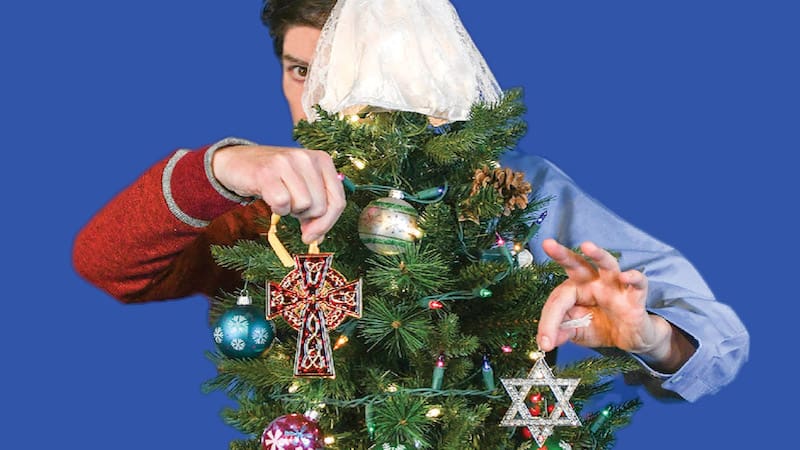 Miracles do happen in this touching comedy. "Greetings" has been called a miraculous comedy, a domestic drama, and a fantasy. The holiday show, playing at Swift Creek Mill Theatre, is funny and touching as it explores faith and religion with a new-age twist. And it's guaranteed to put a lump in your throat.
In the play by Tom Dudzick, a family Christmas Eve gathering is thrown into chaos when son Andy introduces his Jewish fiancée. But the play centers around Mickey, the intellectually disabled younger son, who undergoes a cathartic transformation that helps to heal his dysfunctional family, just in time for Christmas. A wise and witty spirit provides a miracle through Mickey, sending everyone on an exploration of the phenomenal.
The holiday story is like a mash-up of "Guess Who's Coming for Dinner," "All in the Family," and "A Christmas Carol." It blends Christmas, Hanukkah, and New Age philosophy with laughter – along with subjects like death, prejudice, and objective versus subjective reality.
And if you just want some innocent full-belly laughs, holiday warmth, a happy ending, an unexpected twist, or a few heartfelt happy tears, "Greetings" delivers those as well.
Swift Creek Mill Theatre guests will recall another of Dudzick's holiday plays, "Miracle on South Division Street." Long-time guests may remember that "Greetings" played in the South Chesterfield theatre 14 years ago. In 2023, the performance runs Nov. 18 to Dec. 23.
Swift Creek Mill Theatre
Swift Creek Mill Theatre opened in 1965 inside one of the oldest landmarks in the nation. The 300-plus-year-old grist mill, while repurposed for the theater, retains its historic charm and character. The building is ADA accessible.
The Mill offers pre-show dinner, too, with menus inspired by the performances, for an easy pleasing evening of dinner and a show.
"Greetings" by Tom Dudzick  
Nov. 18 to Dec. 23, 2023
Swift Creek Mill Theatre, 17401 Route 1, South Chesterfield, VA
To purchase tickets, go to SwiftCreekMill.com or call 804-748-5203.