'Honky Tonk Laundry'
July 28th, 2023 | Sponsored Content
Two country gals and a passel of Nashville tunes
---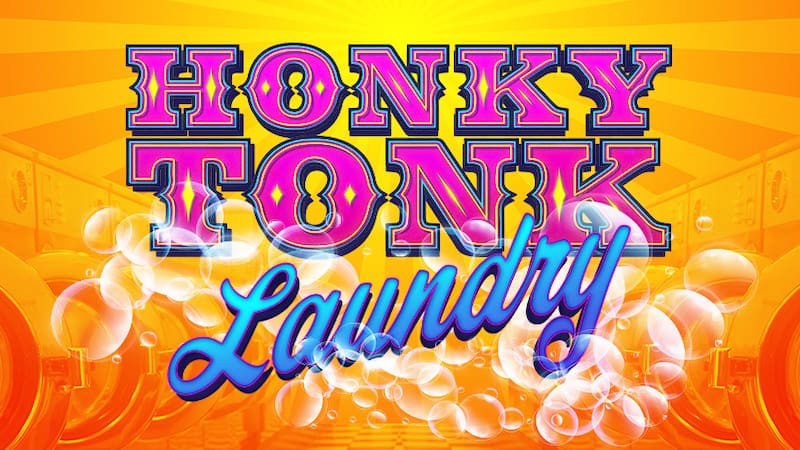 Two country gals at Wishy Washy Washateria are awash in soap, suds, and cheatin' hearts. They turn a laundromat into a honky tonk – the "Honky Tonk Laundry." In the spirit of Thelma and Louise, these two country angels turn wrongdoings into revenge, in this hilarious new jukebox musical.
Lana Mae Hopkins, owner and proprietress of the Wishy Washy Washateria hires Katie to help out. When they find themselves up to their elbows in cheatin' hearts – a philandering husband and an absent ex-boyfriend – they join forces to turn their laundromat into a bootscootin' honky-tonk and exact a touch of revenge against those that done 'em wrong, all while guaranteeing every customer a good, clean time.
This new musical from Roger Bean ("The Marvelous Wonderettes," "Life Could Be A Dream") has filled the performance with songs from talented female Nashville musicians: Carrie Underwood, Trisha Yearwood, Martina McBride, Reba McEntire, Sara Evans, Dixie Chicks, Chely Wright, Dolly Parton, Pam Tillis, Gretchen Wilson, Terri Cark, Tammy Wynette, Loretta Lynn, and Patsy Cline.
Boot-scoot your way to Hanover Tavern to be part of the fun at the "Honky Tonk Laundry." No cliff hangers, we promise.
"Honky Tonk Laundry"
July 21 to Aug. 27, 2023
At Hanover Tavern