Not Your Mother's Menopause – A New Era in Menopause Relief Has Arrived
October 11th, 2017
---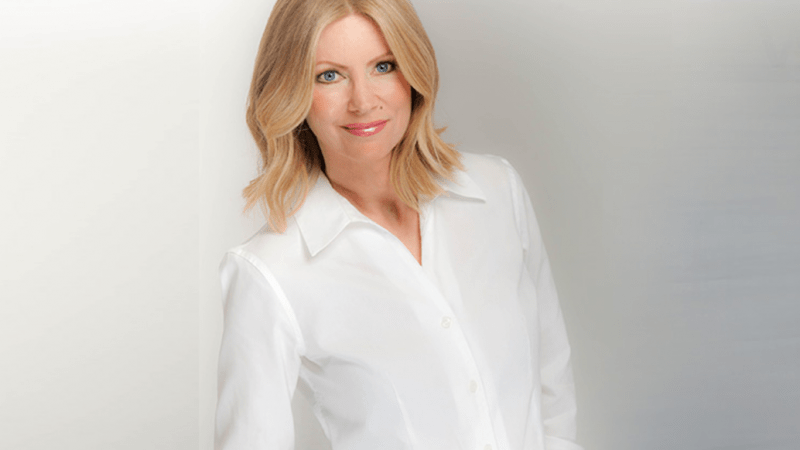 Hot flashes, sleep disturbances, vaginal dryness, mood swings – welcome to menopause.  It used to be only whispered as a euphemism. "The change" was what mothers called it. But in an age where 50 is the new 35, women are facing menopause head on, empowered by a more nuanced understanding, scientific data and a goal to go natural over hormone replacement. Now, instead of whispering, today's savvy women openly discuss the symptoms and stages of life's inevitable transition. As a professor of health psychology and a relationship psychologist, I view as my mission to share the impact of menopause on our daily lives and to share my own menopause relief options with women who are needlessly suffering from its symptoms.
Now that boomers (great to be writing in Boomer magazine!) are reaching their middle years, it's a fast-growing club, and we are the only species except killer whales and short-finned pilot whales that experiences menopause. We evolved to this stage to serve as the guardians of the social order, to create businesses, charities, impact public policy, to be sexual without fear of reproduction and to nurture our fabulous grandchildren.
The best-kept secret about menopause is that, if symptoms are managed well, it can be one of the most powerful stages in a woman's life. With the burden of bearing and caring for small children behind us, we are free to pursue what is in our hearts.  At the same time, this exciting time in a woman's life is often marred by uncomfortable hot flashes, low libido, disrupted sleep and mood swings – and it becomes a challenge to be at your peak performance.
Let me share my recipes: Here is something I swear by – a diet that is (get this) high in healthy fats and proteins, and low in sugar and grains, to reduce inflammation and help the brain function optimally.  I'm all about learning how our bodies can use their natural abilities to keep us feeling our best.  This commitment led me to Amberen, a dietary supplement that manages multiple menopausal symptoms safely, effectively and naturally – and when Amberen approached me to serve as their ambassador, I didn't hesitate to say "yes."
Part of a daily regimen, Amberen can be continuously taken throughout all stages of menopause, helping to manage menopause naturally by supporting the hormone-producing organs of the body with a proprietary formula that relieves up to 12 menopause symptoms.  Hot flashes, irritability, night sweats, sex drive, sleeplessness, mood swings, joint aches, low energy, headaches, difficulty concentrating, stress and menopausal weight management are all addressed by this celebrated, clinically tested supplement.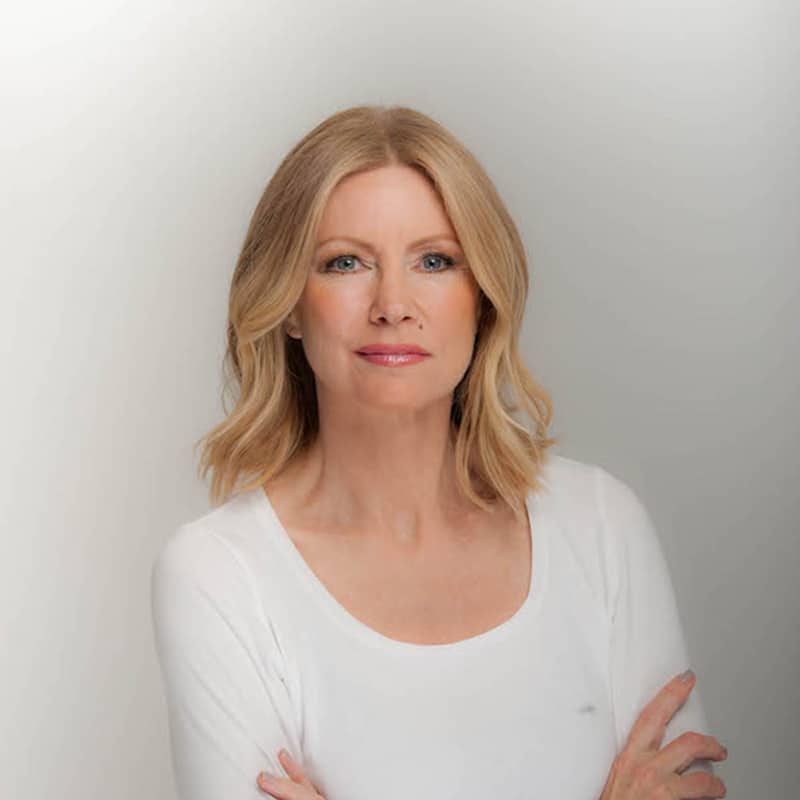 I love that Amberen helps to naturally restore hormonal balance.  And since hormonal imbalance starts with the age-related decline in hypothalamus function (a part of the brain), Amberen rejuvenates the hypothalamus by restoring its communication with the hormone-producing organs. As a result, two correlated processes occur: the ovaries start to naturally increase estrogen production and menopause symptoms' severity decreases. In other words, Amberen helps your body relieve the symptoms on its own and, therefore, provides comfort from hot flashes, mood swings, fatigue and other common symptoms associated with menopause.
Not an herbal supplement and not hormone replacement therapy, Amberen's exclusive blend of succinates (produced via a U.S.-patented manufacturing technology), amino acids, minerals and vitamin E delivers a breakthrough innovation in menopause care, uniquely working with the cause of menopause by naturally restoring hormonal balance with no adverse side effects.  Eventually menopause will pass, but it's up to you to manage it well, so that you can enjoy this beautiful stage in your life as symptom free as possible.
This is not your mother's menopause simply because our life expectancies have increased and it's a much longer reality for many women. And with today's scientific knowledge, there is no reason to suffer.
Make Amberen your menopause choice, discover what relief from hot flashes feels like and get back to feeling like yourself again! Don't you want that?
---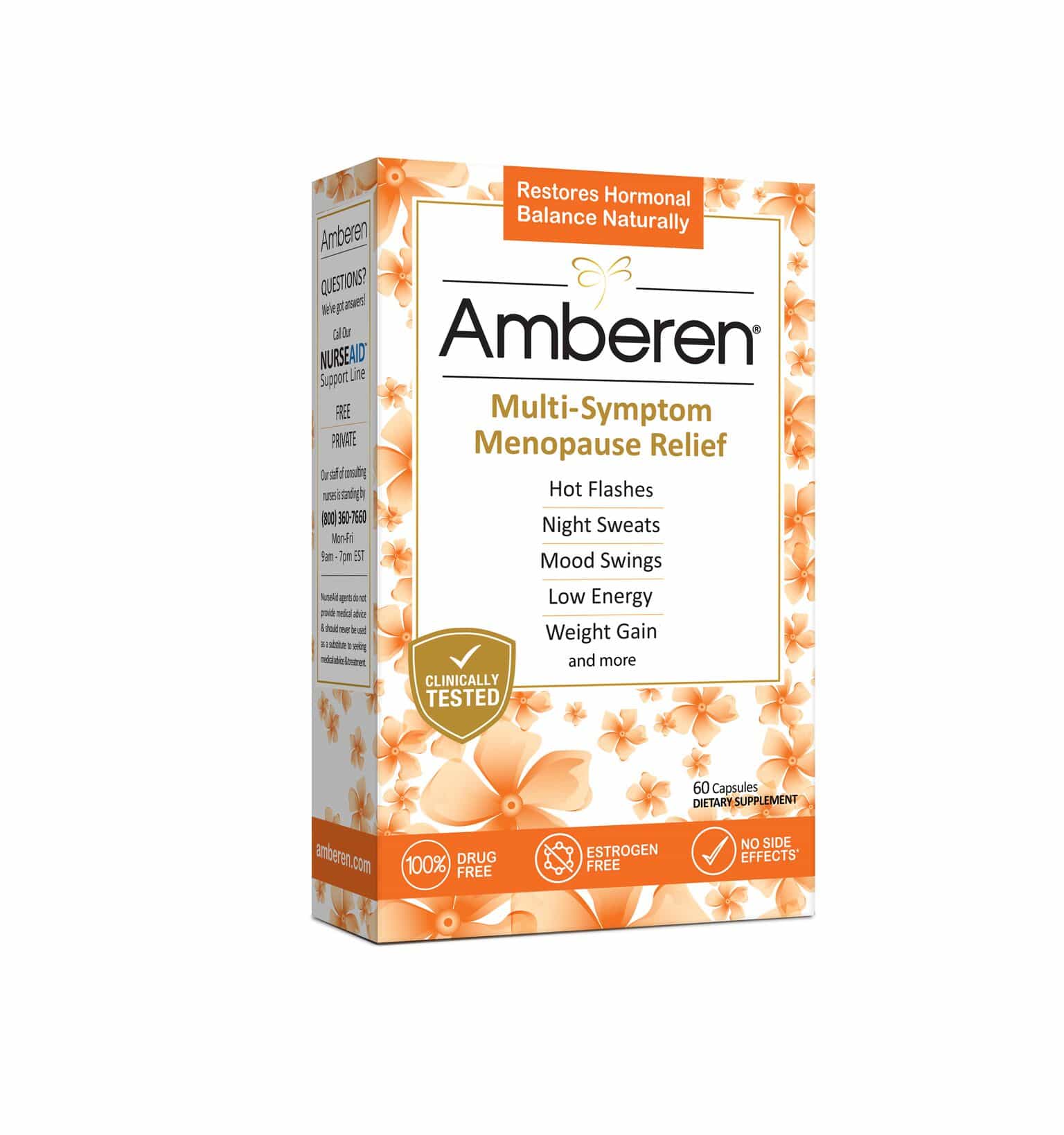 Amberen is conveniently available online at amberen.com as well as at Walmart, Walgreens, CVS and other major retailers.  The good news, the makers of Amberen always have coupons. You can get your irresistible $10 off Walmart coupon by signing up for it here  amberen.com/save10.
Or if you have any product-related questions, I encourage you to call 800-211-8021 for a menopause consultation with Amberen nurses privately and at no cost to you.  The nurses are available Monday through Friday, 9 a.m. to 7 p.m. EST.