'Miss Bennet' Comes to Virginia Rep
November 21st, 2022 | Sponsored Content
Enjoy Christmas at Pemberley in this 'Pride and Prejudice' sequel
---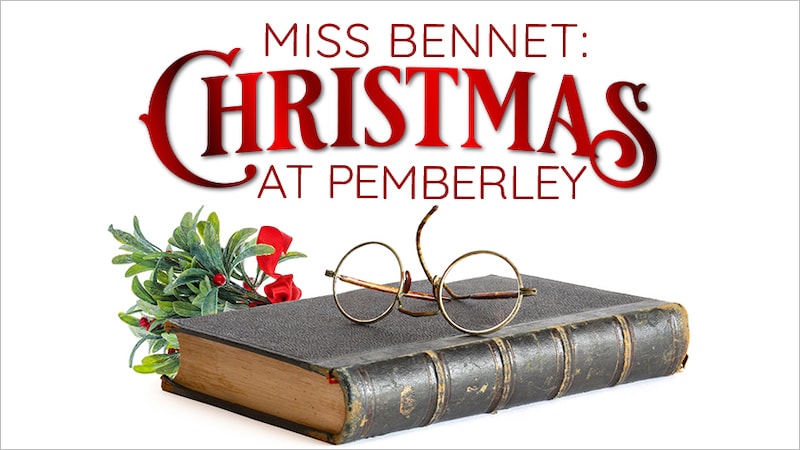 The 19th-century classic novel, Jane Austen's "Pride and Prejudice," is one of the most popular novels in English literature, selling more than 20 million copies. "Pride and Prejucie" stirs up drama, romance, and British social intrigue much like the beloved PBS series, "Downton Abbey." The 2005 film version, starring Keira Knightley and Matthew Macfadyen, received four nominations at the 78th Academy Awards. A 2016 play, "Miss Bennet: Christmas at Pemberley," imagines a holiday sequel to the 1813 British novel.
Two years after the close of Jane Austen's story, the Bennet family gathers at Pemberley, the fictional country estate of Fitzwilliam and Elizabeth Darcy, to celebrate Christmas. Unlike her vivacious sisters, Mary Bennet is nerdy and bookish – and unmarried. She is also tired of her role as the dutiful middle sister, tired of missing out on romantic escapades, and decidedly not in a mood to celebrate.
Will an unexpected guest give Mary the boost she needs to embrace her independence and find true love? Has she found an intellectual match who can appreciate her spirit?
"Miss Bennet" was written by Lauren Gunderson and Margot Melcon. Gunderson is one of the most-produced living playwrights in the U.S. She focuses often on female figures in history, science, and literature. Melcon is a drama consultant and writer. Gunderson and Melcon "came up for the idea for 'Miss Bennet' on a road trip together in 2014," says Meet the Playwrights. "It is a show that is both practical (all theatre companies need good holidays shows, and there just aren't that many) and different: it is rooted in the complications of being part of a family made up of dynamic women and what it means to support one another."
Enjoy the energy, wit, and romance in this holiday comedy about family, awkward love, and personal transformation. The performance will delight and enchant Jane Austen aficionados and newcomers alike.
'Miss Bennet: Christmas at Pemberley'
Nov. 25, 2022 to Jan. 1, 2023
At The November Theatre, Virginia Repertory Theatre