'Pipeline' at Virginia Repertory Theatre
October 19th, 2021 | Sponsored Content
A story that may entertain, inspire, and prick your conscience
---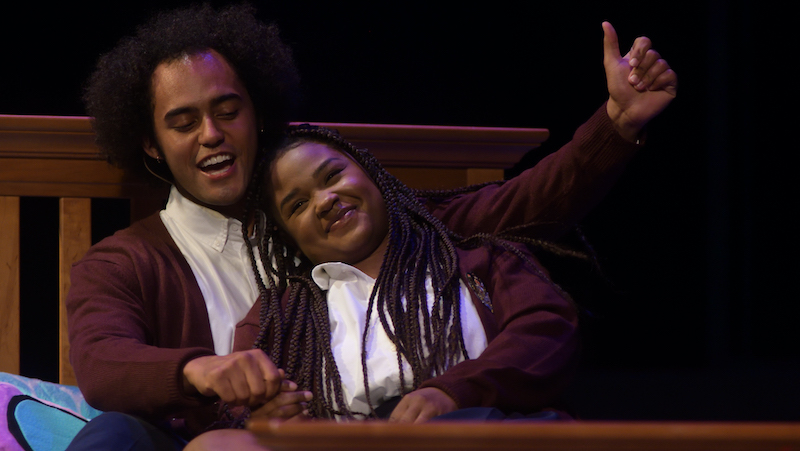 When most parents see their children to the school bus on that memorable first day of school, they envision 12-plus years of learning that will prepare their children for further education and, ultimately, a successful career. Unfortunately, many of America's children find themselves on a path not to success, but to prison. Many of these children have learning disabilities or histories of poverty, abuse, or neglect – they need counseling services or enriched education. But instead, they are isolated, punished, and pushed out. They are pushed into what's called the "school-to-prison pipeline."
The current production at Virginia Repertory Theatre, Pipeline, highlights this pervasive problem through a story about love, parenting, and a mother's struggle to give her son a future out of hopelessness.
According to the National Education Association, "The school-to-prison pipeline disproportionately places students of color, including those who identify as LGBTQ, have disabilities, and/or are English Language Learners, into the criminal justice system for minor school infractions and disciplinary matters, subjecting them to harsher punishments than their white peers for the same behaviors."
Pipeline playwright Dominique Morisseau understands the school system from the inside: she taught for 16 years in Detroit's inner city, where she grew up, and in all five boroughs of New York City.
But the play is not a lecture. It's a story of the humanity behind the issue.
"The school-to-prison pipeline has national ramifications for students, teachers, parents, and families. I hope the story of Nya, Omari, and their struggles within a biased system inspire new audiences to push this important topic forward in their own communities," Morisseau said.
To carry the story beyond the stage, Virginia Repertory Theatre has invited local organizations working with teens to Pipeline, to join the conversation and build understanding of perspectives on race and education. These organizations use arts, education, and mentoring to empower children and teens to succeed.
Virginia Repertory Theatre is a regional professional theater headquartered in downtown Richmond. As one of the largest performing arts organizations in Central Virginia, it works with actors and crew to put on quality performances that entertain – as well as educate and inspire.
Pipeline runs Oct. 15 – Nov. 7, 2021, at the November Theatre, Marjorie Arenstein Stage
The play contains adult themes and language authentic to the story and characters.