Powhatan's Festival of the Grape
September 19th, 2019 | Sponsored Content
Fill your glass with Virginia's finest
---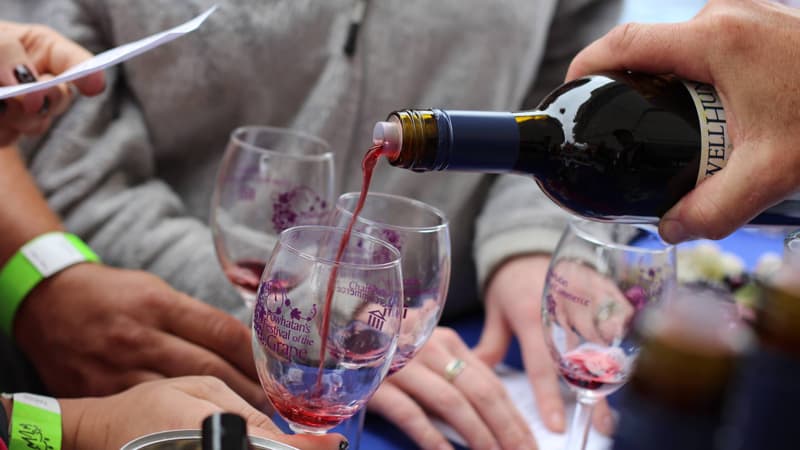 Uncork, unwind, and party at the 17th Festival of the Grape on Saturday, October 5 at Powhatan's Historic Courthouse Village. Eight thousand of your closest wine-loving friends will delight in the best Virginia has to offer.
There is something for everyone with over 25 participating wineries – you'll find full-bodied reds, crisp whites, light rosés, and even some sparkling surprises.
"It is pretty neat that such a large festival has been sustained for so long in such a small county. We shut down the streets of our village for the day," says Angie Cabell, executive director of the Powhatan Chamber of Commerce, the event organizer.
Tickets include tastings at each station with wines also available to purchase by the glass or bottle to enjoy onsite.
A regular participant in the festival, Barboursville Vineyards, will be offering a variety of different wines. Current wine-maker, Luca Paschina, is entering his 30th harvest, so enthusiasts can sample his white, red, rosé, and a sparkling options all crafted to be served with foods of a diverse spectrum.
Over the past several years, Virginia distilleries have been added to the festival mix. This year's include Belle Isle Craft Spirits, Catoctin Creek, Chesapeake Bay Distillery, Fine Creek Brewing, Three Crosses Distillery, Virago Spirits, and Vitae Spirits.
Virago Spirits is one of the distilleries participating for its second year. The distillery, located in Scott's Addition near downtown Richmond, is family-owned and operated by brothers Barry, Barton and Brad Haneberg. "This is a great opportunity for us to reach an audience that is anxious to try and learn about great new spirits in the Richmond area," says Vicki Haneberg. This year, Virago will be offering their flagship Four-Port rum, a Port-Cask-Finished rum, and a new release, Modern Gin with Oolong Tea. These three offerings will be available for tastings, cocktails, and bottle sales.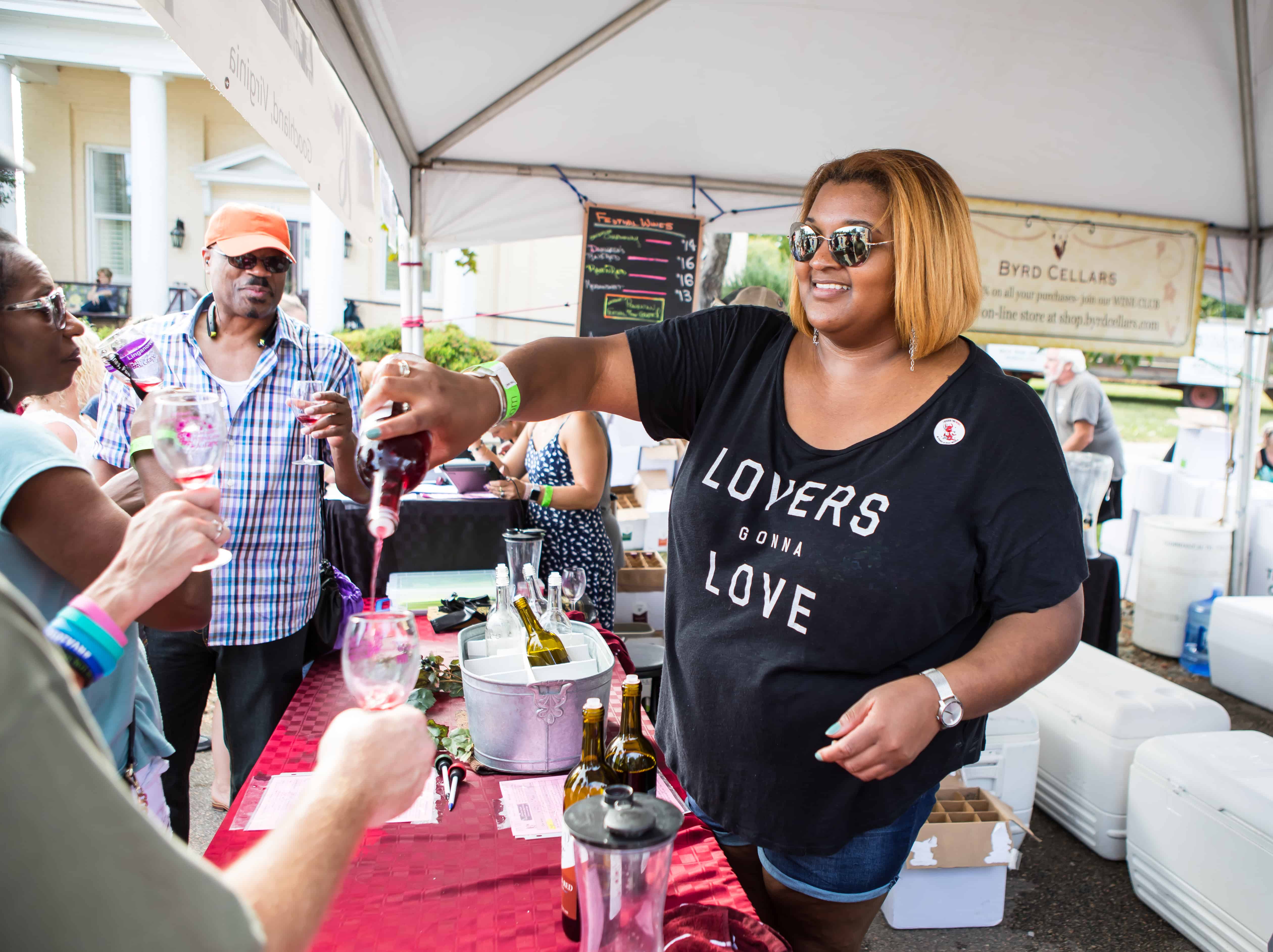 If you've attended in years past, you may be a fan of Elk Island Winery's Ginger Green Tea Sangria. The sangria sells out each year. For this crowd pleaser, Elk Island takes their pineapple pear wine base and blend it with orange juice, pineapple juice, green tea, ginger ale, and ginger syrup.
Honey wines, also known as mead, are in the mix with Black Heath Meadery participating for its fourth year. Expect to sample their popular "Weight of the World" mead, a bourbon barrel aged honey with vanilla beans added to it. Black Heath uses local honey sourced from their own bee hives to create their mead.
If beer is more your scene, you can check out Powhatan's own Fine Creek Brewing. Offering a range of beers, you'll find a fresh, hazy IPA, a crisp and Light Helles Lager, and an Oktoberfest back for the season. With Fine Creek Brewing's nearby location, festival attendees can easily visit the brewery after the event if they're not ready to go home.
Shopping rounds out the festival with plenty of arts and craft vendors participating – including beautiful handmade jewelry in all different styles from Bella's Sterling Silver Jewelry to Mermaid's Dream Jewelry. You can even pick up something for pooch by bringing him a treat or two from Tilley's Favorite Dog Biscuits.
With all this tasting, you're bound to get hungry, so be sure to stop and buy some Jolly J's Kettle Corn or Plantation Peanuts. You can also visit one of the food trucks onsite: Bodillaz, Curbside, Dank Eats, Gaucho, Grapevine, Gregory's Grill, Jiji's Frozen Custard, River City Wood Fire Pizza, Scoops, Sherri's Crabcakes, and Smokn' Pigz.
What's a festival without music? Don't miss En'Novation, a local Richmond band performing their unique sound and set up. This 7-piece band has quite a following and will bring dancing and fun to the streets of Powhatan.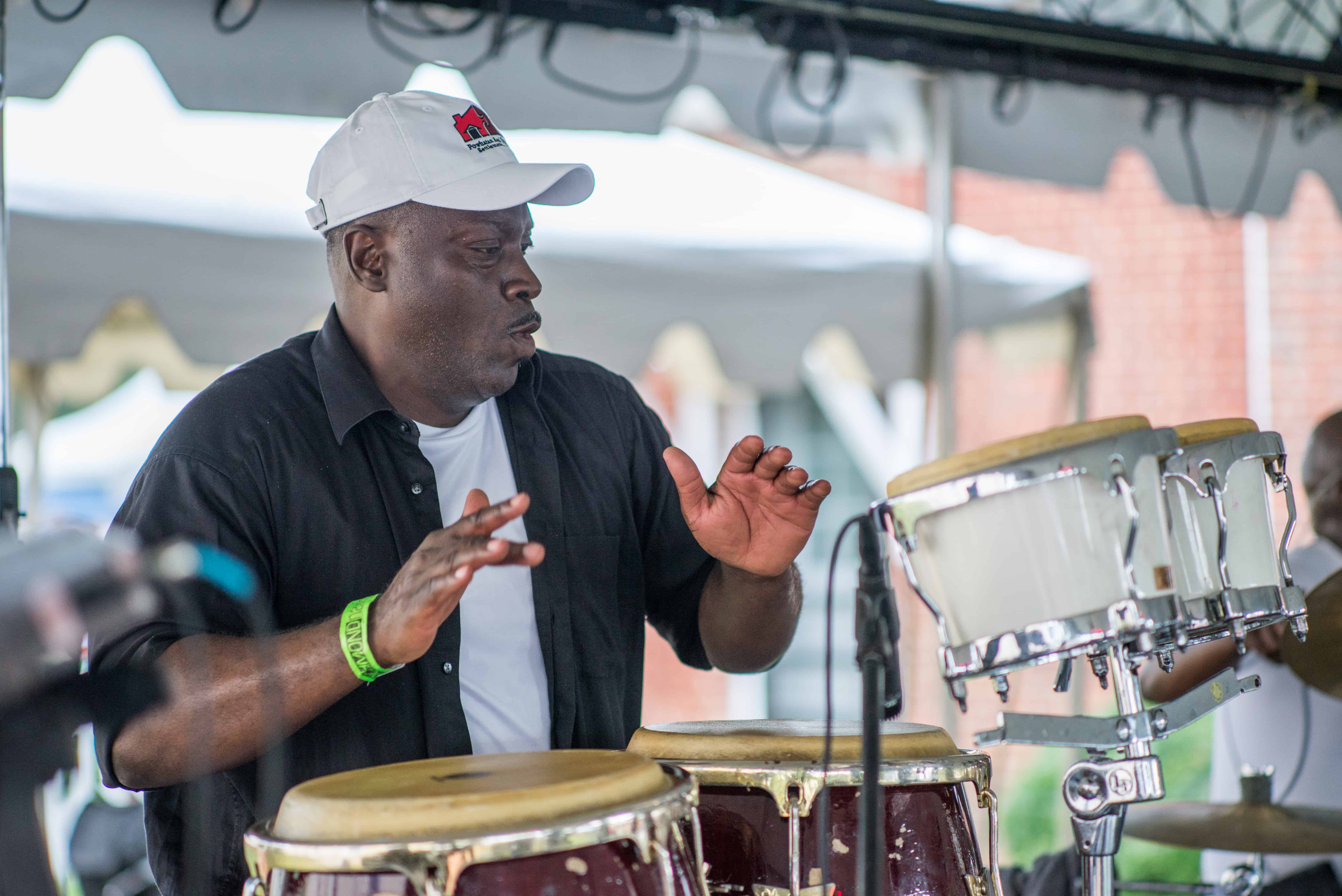 The festival is a fun opportunity to support not only the Powhatan Chamber of Commerce but also the community, as profits benefit various community partnerships and non-profits. The event is volunteer-run, from the people at the gates to check-in and parking. In keeping with the community, the event is managed and secured by local deputies and police.
A few things to remember? A valid I.D. and some cash. Dogs must stay at home, as this is a crowded event. Most importantly, drink responsibly and consider using a service like Uber or Lyft, which now service Powhatan County.
Powhatan's Festival of the Grape is Saturday, October 5, 11 a.m. – 6 p.m. at Historic Courthouse Village, 3860 Old Buckingham Road. Tickets are $25 in advance and $30 at the gate.
2019's participating wineries:
Amrhein
Barboursville
Black Heath Meadery
Bright Meadows
Brooks Mill
Bryant Cider
Byrd Cellars
Castle Glen
Cobbler Mountain
Courthouse Creek Cider
Devault Vineyards
Elk Island
53rd Winery & Vineyards
Horton
Hunt
James River
Jefferson
Lake Anna
Mattaponi
Peaks of Otter
Rebec
Skippers Creek
Stanburn
Thistle Gate
Vintener's Cellar