Protecting Your Parents' Rights Before Challenges Arise
February 4th, 2019 | Sponsored Content
Help your parents navigate the complexities of the aging process
---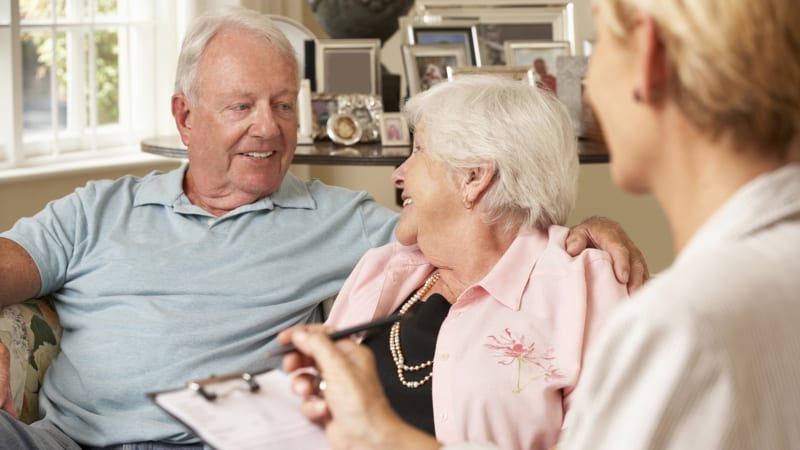 Today's seniors have a multitude of options related to living arrangements, medical treatments, and care preferences. Advances in each of these areas mean that seniors can customize a plan that best fits their lifestyle and beliefs. This is exciting but it can be overwhelming. According to a recent study by Caring.com, nearly 60 percent of American adults don't have essential planning documents in place that clearly outline their medical and care preferences. This means that the rights and protections of millions of seniors in the United States could be jeopardized.  
As the children of seniors, we have a responsibility to help our parents navigate the complexities of the aging process as early as possible. The longer we wait to have these conversations, the more likely it is that a parent could become incapacitated before he or she can fully communicate their preferences. Whereas these conversations can be uncomfortable, they are also necessary so that your loved one's rights are protected.
Living Arrangements
Introducing a parent to the variety of senior living arrangements available to them is an important first step when addressing planning. Most adults aren't aware of the depth and breadth of today's offerings. They include in-home care, assisted living, memory care, continuing care retirement communities, skilled nursing, and others. Gone are the days of the old fashion "retirement home." Seniors have numerous choices that cater to their unique personality. Presenting these choices through tours and interviews will allow parents to explore differentiators, care options, and comfort levels. This exploratory phase will also provide parents with a deeper understanding of the costs associated with those choices and what sorts of "triggers" would warrant a change in living arrangements. Providing your parent with the decision-making process in a no pressure situation will mitigate hurt feelings and costly missteps down the road.  
Financial Protections
Protecting a parent's finances is becoming increasingly important. According to the U.S. Department of Justice, adults over the age of 60 lost over $1 billion last year due to financial fraud. Seventy percent of reported incidents started with a seemingly innocent phone call. Many seniors are afraid to reach out for help after a fraud because they are worried about the consequences. It is essential that any conversation between a child and parent about finances be done in a transparent manner. Ask for your parent's attorney or one of their trusted friends to join in the conversation. If they refuse, recommend that they meet with their attorney or a financial planner as soon as possible to protect their assets. You can't force yourself into the role of financial guardian. At the end of the day, it is your parent's decision as long as they are of sound mind. Your main objective is their financial well-being so that they can enjoy retirement without the risk of financial ruin.
Medical Directives and End of Life Instruction
Many seniors believe that a Last Will and Testament is all they need to protect themselves as they get older. The reality is that a Will is only a small part of the end of life process. It is important for parents to understand that there are a variety of protections that they can be implemented so that their comfort, security, and beliefs can be upheld if they are ever to become incapacitated. These include Living Wills, which tell physicians about the personal preferences related to life-saving treatments. There are other documents, such as Do-Not Resuscitate Orders, HIPAA releases, and Medical Proxies, which ensure a parent's wishes are upheld during a medical emergency. End of life instructions should also be mapped out as far in advance as possible. These directions include the selection of a burial plot, instructions for a memorial ceremony, and other elements as appropriate to the parent's religious or personal beliefs.
These conversations don't have to be fraught with anxiety and these recommendations are designed to help adults think proactively about care considerations for their parents. Everyone will have a different situation but the key to protecting a parent's rights is to ensure that every scenario is addressed before a challenging health matter arises. There are many options available to your parents so that their rights can be protected. Don't delay. Have the conversation now.

---
Commonwealth Senior Living is an award-winning assisted living and memory care provider with two communities in the Greater Richmond area. On March 21, 2019, Commonwealth Senior Living will be screening Edith + Eddie, an academy award winning documentary chronicling how seniors' rights can be overlooked if the proper planning is not conducted. To RSVP visit www.commonwealthsl.com.