ShelfGenie: Making Kitchens & Bathrooms More Accessible to Everyone
August 31st, 2020
Inspired by mom
---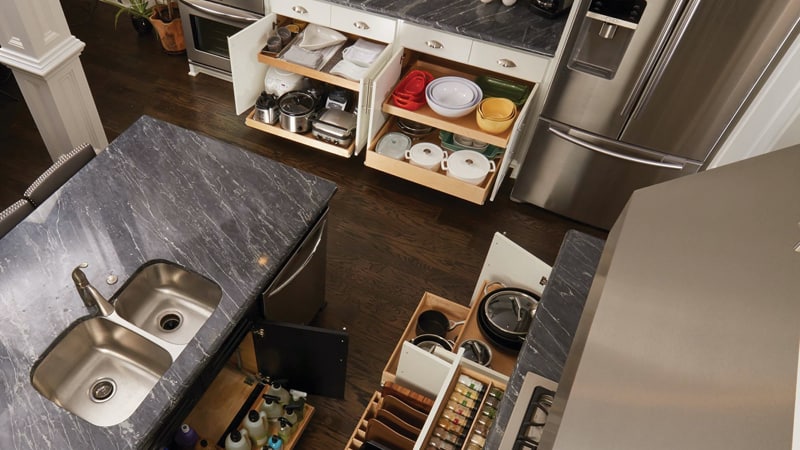 Tommy Edelblut credits his mother for his interest in the ShelfGenie business. "My mother was adamant that she didn't want to leave the house that held so many memories for her, which is understandable," Edelblut recalls. "My sister and I agreed to do what we could to help her spend what would be her last years in the house where we grew up."
Edelblut and his sister learned the importance of modifying a home for someone who's aging in place. He only wishes he had known about ShelfGenie at the time.
"ShelfGenie could have brought more joy in the last years of her life, eliminating many daily frustrations for her when in the kitchen, bathroom, and more. Now I can sit here and say that we can do the same for you or a loved one."
As the new owner of the ShelfGenie franchise for Central and Coastal Virginia, Edelblut sees how the custom glide-out shelves make for greater accessibility of items in kitchens, pantries, and bathrooms – for anyone and everyone.
"I feel that I am truly making a difference in the lives of our clients."
Why ShelfGenie?
"ShelfGenie excels in the industry because we provide custom-made, high-quality solutions to fit your needs to help eliminate frustrations from the everyday uses of our kitchens, bathrooms, and more," Edelblut says. "Our products are sized down to the millimeter for the perfect fit no matter the obstacle. There is no need to replace your cabinets. Instead, we renovate behind your current cabinet or pantry door to help provide you with easier access, more space, and better organization."
The solutions from ShelfGenie work for smaller kitchens (perfect for those who have downsized), for people with accessibility issues, for the home chef, and for the busy person who simply wants to minimize time and frustration.
The creative solutions work by making the space more efficient, even those tight and hard-to-reach spaces such as corner cabinets, deep cabinets, pantries and high shelves. The solutions work by making everything easier to access. And then there are ShelfGenie extras, like custom designs for spices, wines, and even dog food, as well as solutions for the bathroom.
"We provide our clients with a happier, easier lifestyle," says Edelblut, "and I am sure my mother would be proud of that."
---
To schedule a free in-home design consultation to see how ShelfGenie can help you or a loved one, call (804) 409-9810 or visit ShelfGenie.com.