One App Home Automation: An Easier, Smart Home
May 2nd, 2018
Automation tips from a professional. How to use a single app for all your home devices.
---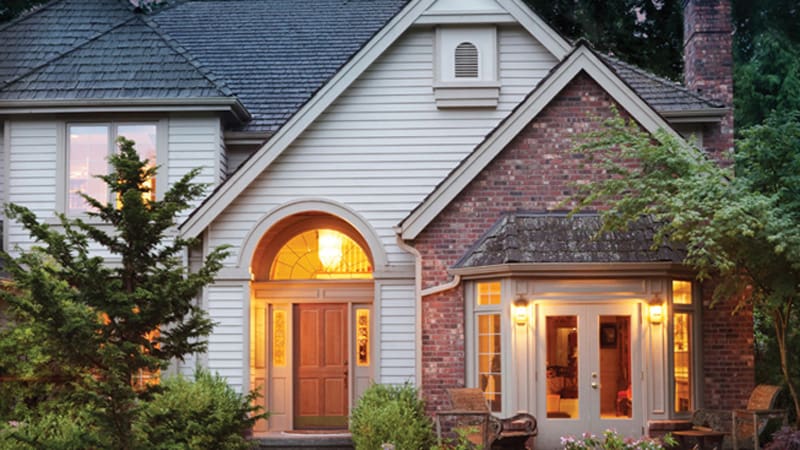 Just like we upgrade the technology in our cars for convenience and safety, we can upgrade our homes, too.
Homes can be retrofit relatively easily and cost effectively with great benefits.
You're in the driver's seat of making your home smarter. What can your home do? How do you get the work done? How do you learn to use the new features?
Easier Living Homes Guide interviewed Travis Riddle, General Manager of Woodfin. Riddle says that a house of any age can get technology upgrades that will turn an inanimate house into an interactive home. 
Manage Your Smart Home's Devices From One App
Consider one platform that can manage over 200 functions: one app on the phone, one learning curve, and one installation, with multiple variations and flexibility.
Although you could manage a different app for every smart-home feature, using only one app for all simplifies your life.
Local Professional Assistance
If you're not a DIY person or you're unsure of how to proceed, let a professional guide the process.
People trained in this industry will learn about you and how you live, and then work on smartening those things that make sense for you. The professionals will preset each device, then train you how to manage, add or change conveniences.
Many existing appliances, HVAC and plumbing systems can be tied in to the new system, but other items, like door locks may need to be replaced.
Types of Smart Home Devices Available
Most functions break down to five major categories: Water, Energy Management, Air, Home Access and Awareness.
The Insurance Institute of America knows that significantly more home-claim dollars pay for water damage than fire. A smart-home system can detect a leak, shut off the water to your home, and send you an alert.
It can also help prevent damage from frozen pipes by alerting you when your thermostat falls below a preset temperature. Then you can remedy the situation immediately by contacting your trusted HVAC contractor.
A friend of mine had a "man cave" in his basement that he used infrequently for sports or game nights. His smart-home system shows energy usage from all parts of his house, and he noticed an abnormally high amount of energy usage from a particular source. The culprit? The man cave refrigerator had not been shut after a party.
Outdoor home lights can be preset to go on and off each day according to sunrise and sunset.
Energy Saving Tip: For a major energy saver, set your DVR to kill the power when not in use. Otherwise it's like having a computer running 24/7.
Whether you just don't feel like getting out of the recliner or whether walking is difficult, there is no need to go to the wall to adjust the thermostat for comfort. Your cell phone can do the job.
The thermostat can also be preset for an automatic schedule, or you can warm or cool the castle on your way home from work.
A smart-home door lock enables a variety of home-access options. Set the dog walker up with her own code, and you can see when "Buffy's" mate comes and whether "Buffy" gets a five-minute walk or a 20-minute walk, or even no walk at all.
If you know that a trustworthy electrician is coming but you don't want to miss your golf game, you can be alerted when he gets there – then you can remotely unlock the door, communicate through the doorbell camera and lock up remotely when he's done. For less-trusted individuals, you can utilize other methods of internal security.
Whether keeping tabs on an elderly person or a teenager, an array of options can provide the right mix of privacy and awareness.
A personal monitor will alert up to three people if someone falls or hasn't moved for a long period of time or if an emergency occurs. If EMT personnel need to be notified, door locks can be remotely opened to let the crew inside. Video monitors and movement sensors are optional.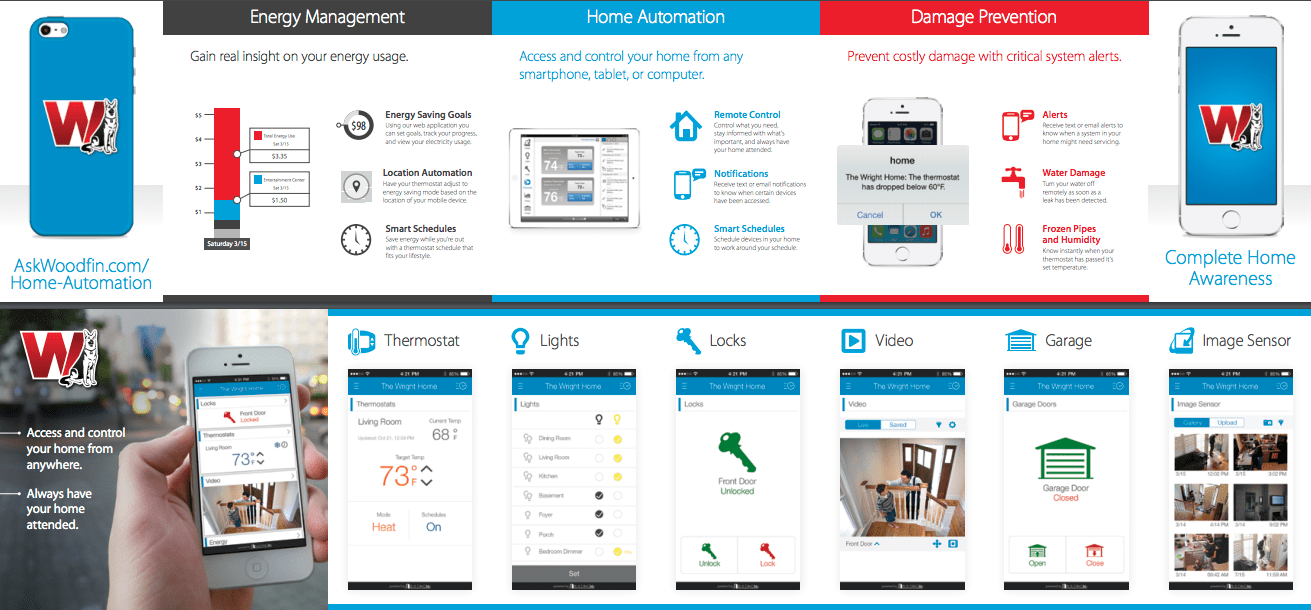 ---
This insight comes from Travis Riddle, general manager of Woodfin. In his 20 years with Woodfin, Travis has worked extensively with all home-service modalities, including HVAC, electrical, plumbing, oil, security and home automation services. He can be reached at travis@askwoodfin.com.