The Changing Face of Kitchen Remodeling
October 22nd, 2018
Re-facing dated cabinets will transform your existing kitchen into the dream kitchen you have always wanted and it can be done quickly and without the huge mess of a total remodel.
---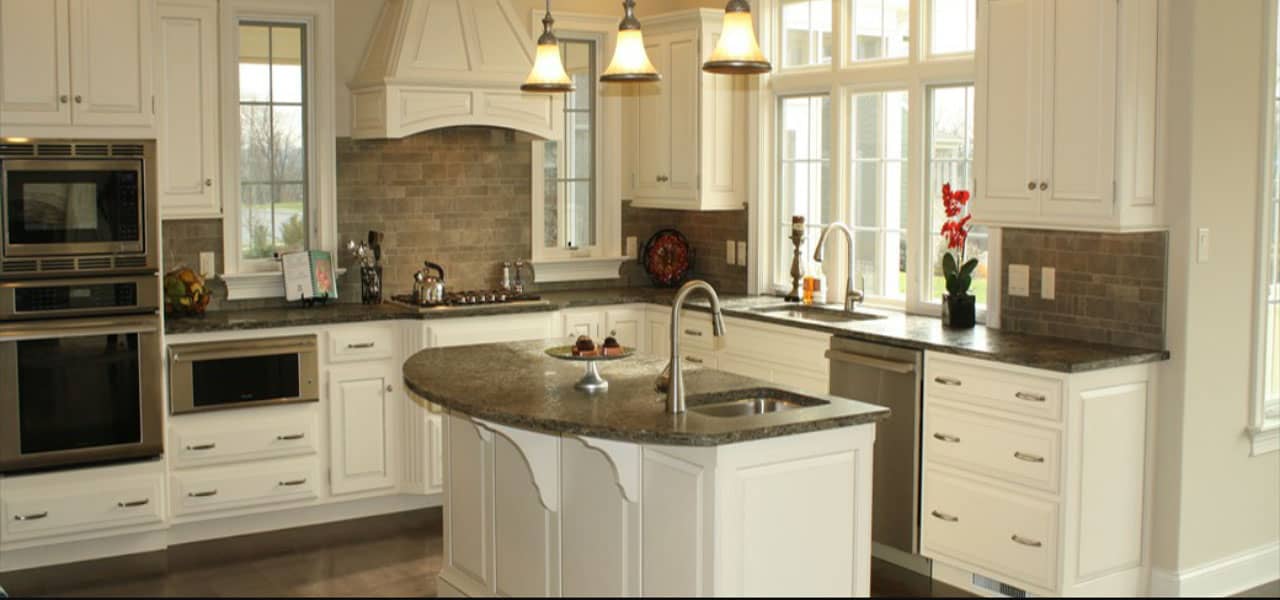 In today's current economic conditions most customers are very reluctant to invest tens of thousands of their hard earned dollars into their kitchens. Most people agree that the kitchen is the focal point of the home; however it has become more difficult for many people to invest tens of thousands of dollars to upgrade their kitchen.
When you consider replacing the cabinets, countertops, and even appliances in many cases, the average kitchen remodel can easily exceed twenty to thirty thousands dollars. Brite Kitchen Refacing has the solution. Brite Kitchen Refacing can completely reface the kitchen cabinets with a very high quality solid wood product such as Cherry or Maple wood for much less than the cost of replacement.
As consumers, we've been conditioned to think "brand new" is always best. However, in today's economic and manufacturing environment, this is often not the case. For example, consumers have been trained to expect new appliances or electronics to be disposable. This philosophy is now filtering over into kitchen cabinets as well.
There are many cabinet lines that use very inexpensive materials to build the cabinets, which most consumers would never know unless they were to ask important questions about the cabinet's construction.
These materials, in most cases, are vastly inferior to the ones used in many customers' existing cabinets. These "brand new" cabinets may look great on the outside, however, they are not made to last and in a very short time will lose their luster or components will break down, such as hinges and drawer glides. This leaves the customer faced with possibly replacing the cabinets again prematurely.
FAMILY OWNED BUSINESS
Brite Kitchen Refacing is a family owned and operated company serving our area since 2001. Owners Jerry and Charlene Bartolotta still insist on personal customer service with a primary goal of improving your kitchen without breaking the family budget.
They offer a variety of products to upgrade your kitchen cabinets from high-end wood species to moderately priced options, as well as offering dozens of door styles and stain finishes. Brite Kitchen Refacing is also a leader in the kitchen re-facing industry using the latest techniques and installation products available. They offer a permanent solution to upgrade your kitchen and extend a ten-year warranty against de-lamination and defects, far exceeding the warranties offered by most companies.
The customer also has the option of keeping their existing countertops if they do not need to replace them.
WHAT EXACTLY IS CABINET REFACING?
All of the reface materials are custom made and finished specifically for the individual kitchen. The existing cabinet doors, hinges, crown moldings and trim are completely removed leaving just the boxes fastened to the wall. The cabinet boxes are then covered with the new reface materials, and new doors with new concealed hinges are installed. New crown moldings and trim are then applied and knobs are installed, finishing the cabinets to the high quality look. The installation process can be completed in less than one week, on average, as opposed to a full remodel which can often take several weeks or even months, often leaving families without a serviceable kitchen for an extended period of time.
DON'T REPLACE, REFACE
Brite Kitchen Refacing can offer all the other services for a successful kitchen remodel such as cabinet modifications, new granite countertops, tile backsplashes and flooring, electrical and plumbing services, including new recessed lighting and the installation of new appliances. All of the employees of Brite Kitchen Refacing are expertly trained and are employed by the company. At Brite Kitchen Refacing customer satisfaction is the number one goal of the owners.
Re-facing dated cabinets will transform your existing kitchen into the dream kitchen you have always wanted and it can be done quickly and without the huge mess of a total remodel. In addition, re-facing your cabinets will save you money as opposed to the high cost of installing new cabinetry in most cases.
For more information, visit us online at BriteKitchenRefacing.com or call Jerry or Charlene at (804) 370-7454.