'The Sweet Delilah Swim Club'
May 12th, 2023 | Sponsored Content
Five very different women demonstrate the power of female friendships
---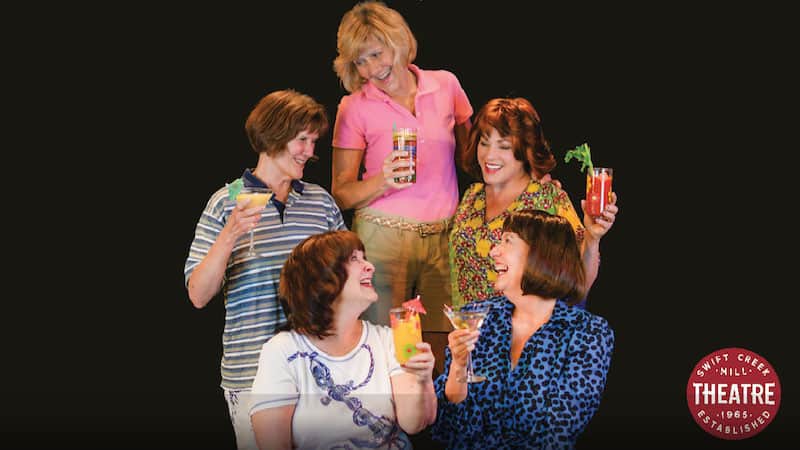 Five very different Southern women, joined by their college swim team experience, decide to meet once a year at the same Outer Banks beach cottage, the "Sweet Delilah." Each year, away from husbands, kids, and jobs, their bonds and differences are on display as they catch up, laugh, and meddle in each other's lives. "The Sweet Delilah Swim Club" peeks into four of their reunion weekends, spread across 33 years.
Sheree, the spunky team captain, desperately tries to maintain her organized and "perfect" life, and continues to be the group's leader. Dinah, the wisecracking overachiever, is a career dynamo. But her victories in the courtroom are in stark contrast to the frustrations of her personal life. Lexie, pampered and outspoken, is determined to hold on to her looks and youth as long as possible. She enjoys being married—over and over and over again. The self-deprecating and acerbic Vernadette, acutely aware of the dark cloud that hovers over her life, has decided to just give in and embrace the chaos. And sweet, eager-to-please Jeri Neal experiences a late entry into motherhood that takes them all by surprise.
"The Sweet Delilah Swim Club," s hilarious and touching "dramedy," was written by Jesse Jones, Nicholas Hope, and Jamie Wooten. It showcases the power of friendship, the strength and love of women's bonds across the years, the strong support in times of challenge.
Swift Creek Mill Theatre
Swift Creek Mill Theatre opened in 1965 inside one of the oldest landmarks in the nation. The 300-plus-year-old grist mill, while repurposed for the theater, retains its historic charm and character. The building is ADA accessible.
The Mill offers pre-show dinner, too, with menus inspired by the performances, for an easy pleasing evening of dinner and a show.
"The Sweet Delilah Swim Club"
Swift Creek Mill Theatre, 17401 Route 1, South Chesterfield, VA
May 26 to July 1, 2023
To purchase tickets, go to SwiftCreekMill.com or call 804-748-5203.