Caribbean Conundrums
| June 9th, 2017
First-world problems at two resorts for active visitors and romantics
---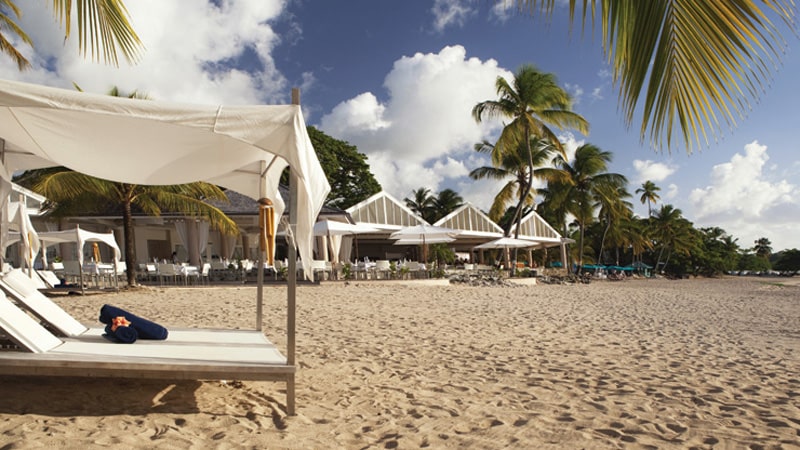 Picture yourself at a beachside resort in the eastern Caribbean. Palm trees sway in the breeze as the sounds of birds chirping and waves rhythmically crashing on the beach lull you into tranquility.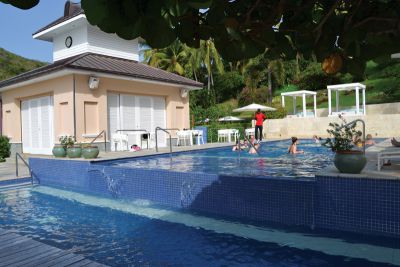 This was my reality at the all-inclusive BodyHoliday resort. The resort makes its home in St. Lucia, an island nation in the West Indies. In this relaxed state, my mind filled with the toughest of first-world problems:
"Should I go to the Caribbean Dance Fit class or go sailing on the Caribbean Sea?" and "Should I lounge on the beach with a book or pamper myself with a full body massage?"
At the resort, which promises, "Give us your body for a week and we'll give you back your mind," the options for rejuvenation and fun are endless. BodyHoliday encourages visitors to enhance relaxation by unplugging from online obligations. My advice: accept the challenge and surrender yourself to the resort for a week – a few days isn't enough to fully enjoy all of the resort's body-and-mind benefits.
ACTIVITIES GALORE
St. Lucia's plentiful palm trees, lush mountains, blue skies and warm temperatures create the perfect scenic setting for partaking in familiar activities or learning new skills.
Spend time engaged in fencing, archery, tennis, golf or beach volleyball, or take to the clear, deep-blue ocean and the nearby reefs. While snorkeling, diving, kayaking or swimming, marvel at the natural beauty of the resort and the nearby peaks of Pigeon Island National Park.
Other resort options to keep your body active include group exercise classes on terra firma or in one of the resort's pools. The resort also offers body-and-mind- focused classes – yoga, stretching, meditation, Pilates and tai chi.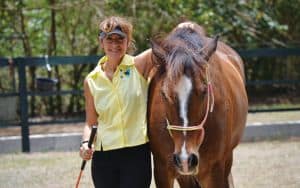 If you're a thrill seeker, you can tackle a multisport adventure that'll have you biking, running, rappelling and kayaking. Adventure off-site to explore the scenic island (at additional cost) by hiking up the picturesque Pitons or abseiling down the 120-foot Errard Waterfall.
For a unique learning experience, the new BodyHoliday Equine Journey program takes you to a nearby ranch, Rainbow's End. Instead of riding, you'll perform simple activities with friendly horses, exercises designed to teach you more about your own nonverbal communication style and about being more focused and mindful.
For instance, in one exercise, I had to confidently lead the horse for a short distance; however, I initially struggled to get the animal to follow me because of my lack of confidence and assertiveness in my body language and stride. The experience made me more aware that I need to be more assertive when communicating with others.
REFUEL AND INDULGE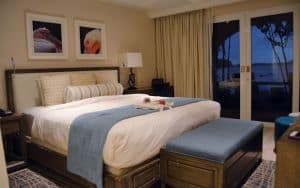 BodyHoliday's five eateries range from casual to fine dining. With a focus on healthy food, the chefs use locally sourced ingredients, including produce from an on-site organic garden. The resort also offers hamburgers, pizza and other decadent delights – like tasty desserts and a martini of the day, crafted with house-made local tropical juices (I tried the refreshingly delicious yet tangy passion fruit martini – divine!).
Tropical is the flavor du jour, from juices to fresh fruit. Don't be shy – take a bite of a wax apple or try tamarind ice cream.
RESET YOURSELF
It's easy to give in to being pampered and waited on at this resort. The attentive, friendly staff ensures all your needs are met, from providing comfortable pillows to hand-delivering a bottle of bubbly while you're floating in the Caribbean Sea.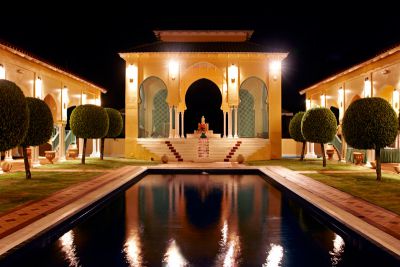 Treat your body and mind at the little slice of heaven that is the Wellness Center, an open-style outdoor spa with private treatment rooms to pamper you with a variety of treatments, from the usual suspects such as facials and body wraps to holistic therapies. The building's unique architecture creates a calming, beachy vibe.
Besides soothing massages, I enjoyed a 20-minute session of Far Infrared Therapy, which is said to increase blood circulation, ease muscular tension and provide other benefits. I was indeed relaxed and calm at the end.
Resort staff can help you create a personalized schedule filled with treatments and activities.
From the resort's serene setting to its rejuvenating mind and body treatments, relaxation is the norm at the BodyHoliday in St. Lucia. Surrender yourself and make the most of your retreat.
---
A RENDEZVOUS FOR COUPLES ONLY
The all-inclusive, romantic Rendezvous Resort, a nearby sister to BodyHoliday, is tailored to couples, highlighting opportunities to reinvigorate relationships. Like BodyHoliday, Rendezvous offers chances to learn new skills, explore off-resort destinations, and lounge and indulge at pools, beach and restaurants.
Visualize floating in the pool with your partner, picking up your next round from the swim-up bar; or lounging with a refreshing piña colada in an intimate cove, shaded by tropical vegetation, along the pool-like lazy river.
Envision dining at the Malabar Beach Club, entangling your toes in the sand as you marvel at a picture-perfect, cotton-candy-colored sky as the sun sets over the sea.
Imagine snuggling together on the beach as the glow of a bonfire lights up the night sky.
And then, picture your time in the luxurious resort's suites, where soft classical music fills the room and candles glow, awaiting your nighttime follies.
---
Learn more about rejuvenating yourself or your relationship:
TheBodyHoliday.com | TheRomanticHoliday.com.