Spending for a Healthy Vacation
| March 15th, 2017
Breaking down the costs of healthy vacations
---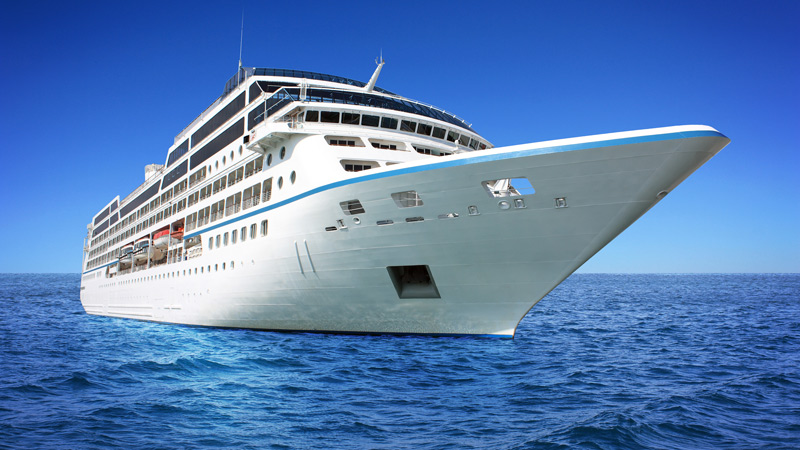 Between all-you-can-eat buffets, free-flowing cocktails and endless time spent lounging by the pool, cruises may seem more like a vacation from your health than a healthy vacation. But if you'd rather avoid the two-entrees-per-meal stereotype, you can take advantage of new fitness and wellness programs that more cruises are building into their onboard programs and onshore excursions.
If you're happy just to devote time to your exercise regimen, you'll find a slew of choices right on the boat. "With every new ship, there's a contest to have the latest, greatest gym," says Chris Meyer, franchise owner of Expedia CruiseShipCenters in Laguna Hills, Calif.
For a comprehensive onboard fitness checkup, you can book a personalized "wellness experience" on MSC Cruises starting in April (a two-for-one deal starting at $699 for both the cruise and the wellness program lasts until March 31). You'll fill out a questionnaire with your health goals before setting sail, then consult with a trainer and get a medical checkup when you're on the ship.
UnCruise, a small-ship company that focuses on the wilderness and wildlife, will host trainers and yoga teachers from fitness-center chain Life Time Fitness on select Alaskan voyages in 2017 (prices start at $3,495).
If you'd rather incorporate a specific passion, such as yoga, golf or Zumba, ask a travel agent about themed or chartered cruises (you can find an agent through www.cruising.org), or check CruiseCritic.com's roundup of the best cruises for different types of fitness.
For example, the eight-day "Hawaiian Running Cruise" in 2018 ($2,745 and up) includes five races or walks on Hawaiian islands and a hike up to the Kilauea Iki crater in Volcanoes National Park. If you prefer a more sedate vacation, luxury line Seabourn is rolling out a mindful-living program across the whole fleet, with daily meditation and yoga classes. The Mindful Living package ($499), available on the Encore, includes an introductory seminar, a couple of classes, access to the thermal suite and more.
River cruise ships don't have much space for flashy gyms. But several river cruise lines have partnered with tour operators to offer complimentary guided cycling trips through the European countryside (or e-bikes for a gentler ride); others offer free bike rentals for port stops.
Uniworld, Avalon Waterways and other cruise companies offer other active shore excursions, too, such as hiking along a World War II smuggling route or canoeing down the Danube. On Uniworld's 13-day "Legendary Rhine & Moselle" cruise (from $3,960 in 2017), you can hike the steepest vineyard in Europe or tour a German castle.
---
Miriam Cross is staff writer at Kiplinger's Personal Finance magazine. Send your questions and comments to moneypower@kiplinger.com. And for more on this and similar money topics, visit Kiplinger.com.
(c) 2017 Kiplinger's Personal Finance; Distributed by Tribune Content Agency, LLC.