The Circle of Life
| December 2nd, 2016
When things don't go as planned
---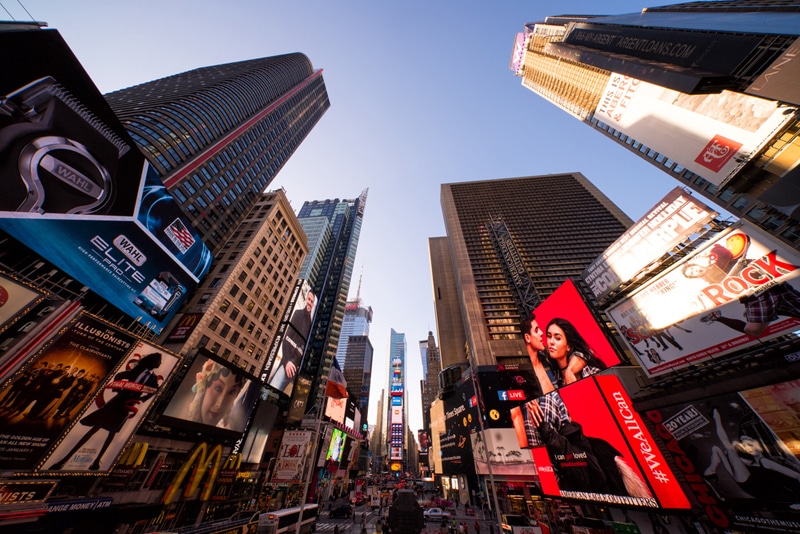 It was autumn in New York, and my mother had a milestone birthday to celebrate. She and I boarded a flight from the Richmond airport with two friends, eager to knock out our ambitious Big Fun, Big Apple to-do list. We started down the runway, slowly, then were delayed due to plane malfunction. Thirty minutes later, we started the boarding process once more.
After an uneventful flight, we landed, caught our cab, waited through obligatory traffic on the way to our hotel and dropped the carry-on. Mom and I rolled onto Broadway as our friends went to dinner. Checking my online receipt to ensure tickets would be at will call as I'd requested, I found our first challenge: the tickets had actually been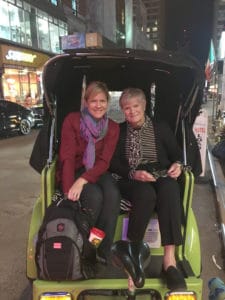 delivered to Richmond, yet without a signature returned to the FedEx station in New York, just five minutes from the theater. Optimistically, Mom and I strolled into the FedEx store with tracking number and ID in hand, only to find the package was signed for at the office building next store and in the mailroom. "Great!" I said. "How do we get them?"
"Ma'am, that's just it – being Friday night, the mailroom is locked, everyone is gone."
The next 45 minutes were a flutter of phone calls and emails resulting in me doing the O. J. Simpson (airport O. J., not Bronco O. J.) through the streets. Texting Mom to meet me near the theater, I bolted back, hair askew and newly procured tickets in hand, silently praising that FedEx employee for tracking down the tickets, debunking all New York stereotypes.
It was 8:02 p.m. and, lucky for us, the show was starting a bit behind. Creeping into our seats, we exhaled long sighs of relief. When the curtain opened, what unfolded was a sight I don't think either of us could've fully pictured and will never forget: the costumes were almost imaginary, the talented children playing Simba and Nala endearing, the music enchanting.
I laughed inside at the iconic line that described our early evening and, frankly, a good portion of my life: As you go through life you'll see there is so much we don't understand, and the only thing we know is that things don't always go as planned.
Walking through the Minskoff Theatre doors at the end of the night, there was no question the experience was well worth all the pre-show fuss.
NEVER ALONE IN NYC
Next challenge: Times Square packed with an unmoving mass of humans taking in lights and sounds – how to get back to our hotel? The crowd rendered it impossible to see a cab or much of anything else. After deliberation, we opted for a bicycle taxi led by a spirited young New Yorker with a fantastic smile, about whom my dear mother worried terribly. "He's going to be exhausted! Oh my goodness, this must be such a hard job, how does he do it?!" she whispered to me.
"Mom, he's good," I reassured her. "He's charging $4.99 per five minutes on this ride, he's probably going to eat tonight."
The young cyclist pulled up to the curb at our hotel and snapped a photo, and we met one of our Richmond friends for a cocktail.
THE LIGHT OF ANOTHER DAY
After a solid night's sleep, the rest of the weekend was equally exciting, albeit less harried. In times like this, you gotta put your behind in your past.
Saturday morning brought a sunny, gorgeous bike taxi ride through Central Park (this time electric, Mom was much less worried about our driver). That afternoon we took in colorful Soho, perusing vendors with tables of jewelry, art, bags – all at negotiable prices.
Our grand finale was the rags-to-riches Gloria and Emilio Estefan story "On Your Feet!" As the name indicates, the Latin music rendered it impossible for us to sit still. Confident that not one more thing could be packed into our trek, my friend and I felt so thankful we could share this time with our moms, who still, as they say, "got it!"
Hakuna matata.