The True Worth of a Man
| May 22nd, 2020
He gave his all
---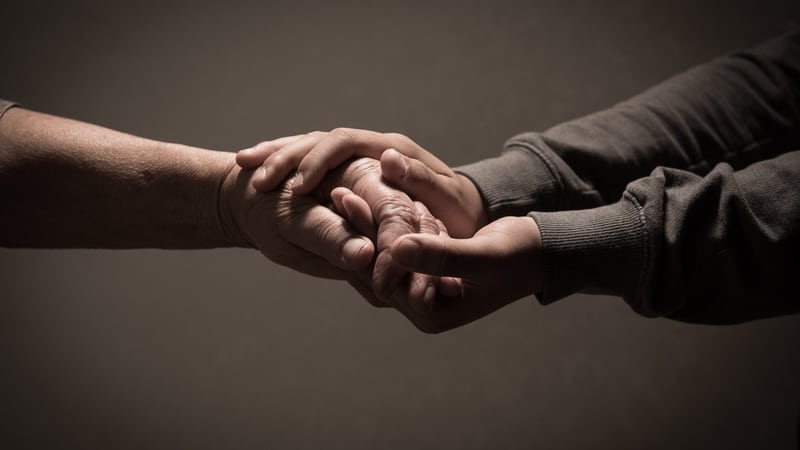 Maurice Dotson was neither rich nor famous and most likely had a minimal social media presence if at all.
So how does such an unheralded individual, known only to friends, family, coworkers and God, warrant an obituary in the April 25/26, 2020 weekend edition of The Wall Street Journal, which is usually reserved for dignitaries along with movers and shakers of the entertainment or business world?
It seems, perhaps, somewhere in the distancing workspace of that venerable newspaper, an astute editor could calculate the true worth of a man.
A NURSE WHO WAS THERE
The caption below his name, "Nursing Assistant Kept Showing Up" was certainly intriguing enough to encourage further reading.
Maurice Dotson was a certified nursing assistant. He died on April 17 after laboring in that noble profession for 25 years at the West Oak Nursing and Rehabilitation Center in Austin, Texas.
Anyone associated with the elder care industry knows that CNAs are the backbone of care in such facilities who assist with all the activities of daily living for the vulnerable; the very folks most affected by the scourge of this century, the coronavirus.
The Gospel of John states, "The hired hand is not the shepherd. When he sees the wolf coming, he abandons the sheep."
Mr. Dotson did not run even when the danger was upon him. His charges needed him more than ever, especially those who had become infected. He now had to stand in for families who were denied visitation along with his regular duties to allow the residents of West Oak Nursing to continue to live with dignity.
Once he became sick, he stopped working. He died of COVID-19 just three weeks later. He was 51 years old. Dotson "laid down his life for his friends."
The obituary stated the average income of nursing assistants. It borders on poverty, and many have to work double shifts if there is family to support. The work is grueling to say the least and, to use a well-worn phrase, mostly thankless.
Maurice Dotson's obituary in The Wall Street Journal ensures that more people are now aware of his death than of his life. This is sad.
C. S. Lewis wrote, in one of his many essays, "The dentist who can stop one toothache has deserved better of humanity than all the men who think they have some scheme for producing a perfectly healthy race."
Maurice Dotson was that one man; a remarkable man destined to a short life of service and obscurity except for an obituary in a world-renowned newspaper.
It is a commonly missed opportunity to give flowers after the fact. Mr. Dotson will never know of the honor bestowed upon him by The Wall Street Journal. There are countless certified nursing assistants who deserve the allegorical flowers while they are still living.
The very last paragraph of George Eliot's Middlemarch may be, arguably, the most profound summary of any novel of any age. She writes, "The growing good of the world is partly dependent on unhistoric acts, and that things are not so ill as might have been is half owing to the number who lived faithfully a hidden life and rest in unvisited tombs."
The Wall Street Journal unveiled the otherwise "hidden life" and death of a good and faithful man.
They should be commended.