All Aboard the Pulse
| August 2nd, 2018
Hop onto Richmond's newest mode of transportation
---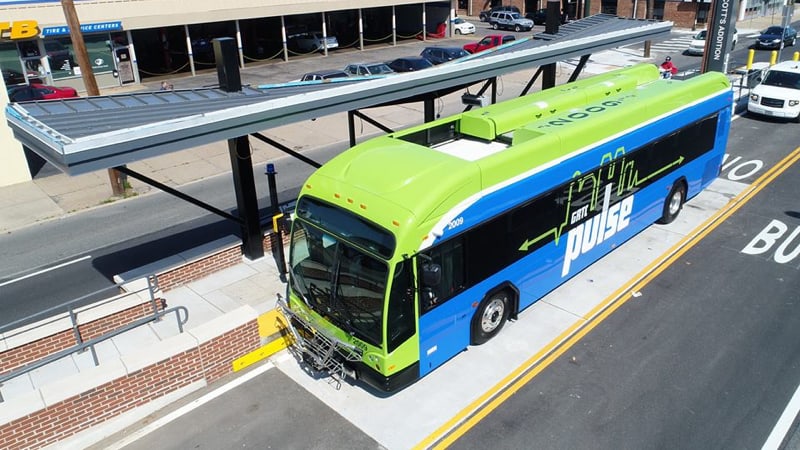 Coming in to the city for an event, dinner or an evening at the theater? Already a Richmond resident, but curious about this neon-green phenomenon traveling up and down Broad Street?
The new GRTC Pulse allows individuals to step away from the driver's wheel and navigate the city with ease.
The loop: The Pulse travels a continuous loop from Willow Lawn all the way down to Rocketts Landing and back, making 12 stops throughout the city along the way. It runs from 5:30 a.m. (6 a.m. on weekends) until 1 a.m. every day, picking up at each station every 10 to 30 minutes (frequency based on time of day).
Your ticket to ride: Each Pulse stop has a ticket kiosk, in which you can use cash or credit to obtain your pass to ride. There's also a mobile payment app and reloadable smart passes. Single passes last for 30 minutes each, and are $1.50 per person (or $0.75 for reduced fare, available to riders 65 and over and people with certain disabilities).
The perks: The Pulse makes driving in the city much easier because … you don't have to drive at all. Riding – instead of driving – saves the hassle of navigating one-way streets, squeezing through narrow lanes and finding parking. Plus, with its own lanes and stoplights, the Pulse is much quicker and more efficient when it comes to avoiding traffic.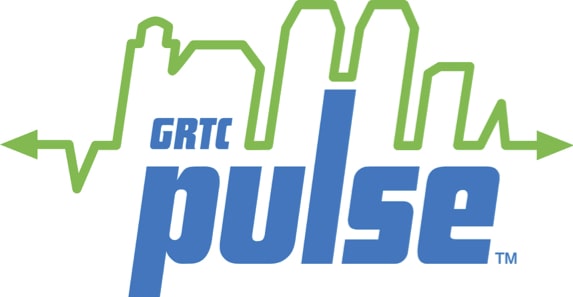 The new lanes: If you do choose to drive through the city, look out for designated lanes on Broad and Main streets reserved specifically for the Pulse. They're separated by lines and marked "Bus Only." But if it becomes too confusing maneuvering around the new Pulse buses and lanes … well, hop on!