The Ukrop's Monument Avenue 10K Turns 20
March 7th, 2019
A milestone for the running party
---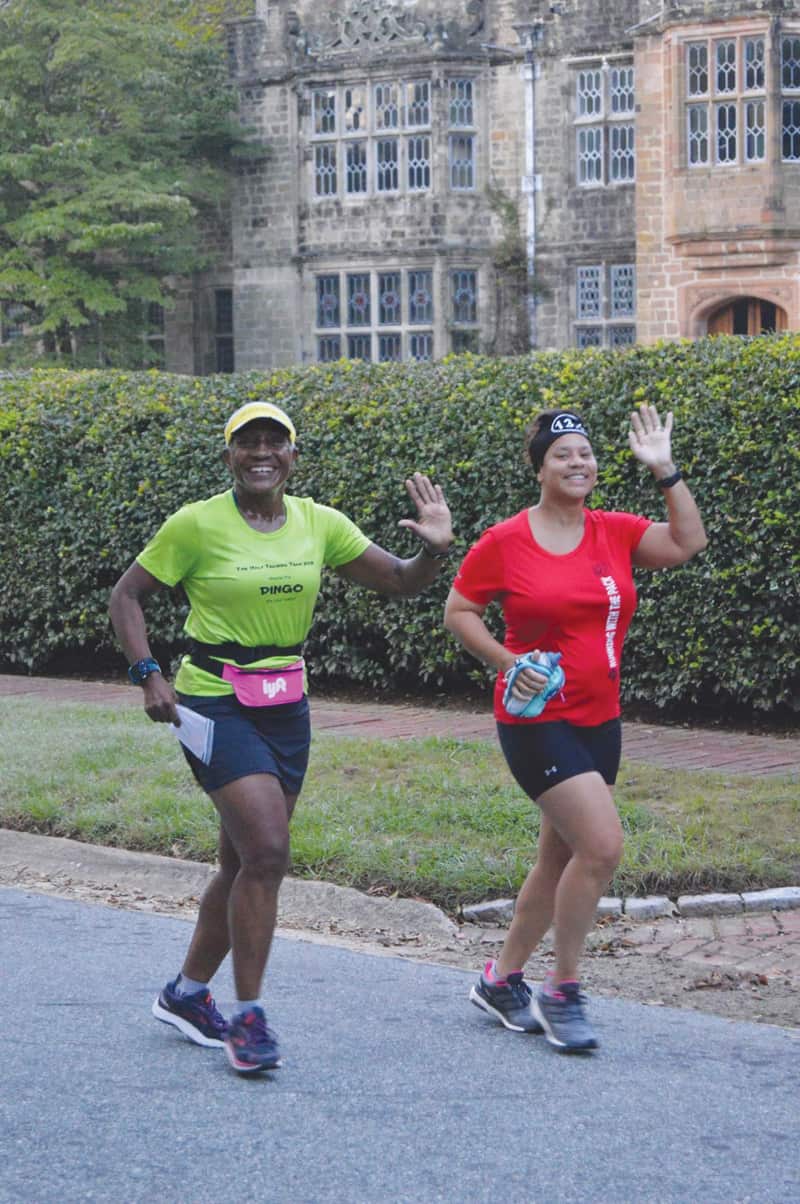 April 13 will see the 20th running of a favorite Richmond race, a 6.2-mile course for walkers and serious runners alike. Over the years, the Monument Avenue 10k has helped numerous people meet fitness goals, gain confidence, kickstart a running lifestyle or just have fun.
Ray Flournoy, now 60, has run every Monument Avenue 10k. He began running in 1991. "I was so out of shape," he recalls. "I was just not happy with myself."
Lenora Mariner, turning 64 in February, has participated in the 10k 13 times and is a long-time 10k training team coach at the Midlothian Y. As a coach, she has worked with many people who are unsure of their ability to handle the distance. "We have a lot of first-timers at the 10k. [I tell them], 'You can do it, hang in there … I encourage them – just come out to the training, they'll get you there. We slowly increment and add on the miles."
For some, the 10k becomes a stepping stone. She recalls half-marathon runners who began on her 10k training team. "It's just such a good feeling to see that they were successful in doing the 10k, and then they moved on to take on a greater challenge," Mariner says.
This year, the Sports Backers YMCA 10k Training Team has 19 teams, including the first Sunday group (at Shady Grove Family YMCA), two stroller-friendly groups (Deep Run Park and Rockwood Park) and a virtual training team.
For all 10k participants, beginning this year, Sports Backers is offering perks for Monument Avenue 10k milestones.
Five or more: your name on a banner at the pre-race health and fitness expo
10 or more: car decal commemorating your 10 completions
15 or more: 10k garden flag
20: 10k duffel bag
As always, the event provides an opportunity for good times – for runners, walkers and spectators – with live music and enthusiastic party zones along the route. Runners and walkers can enter the Dress Up & Run costume contest. Spectators can win the Allianz Partners Community Spirit Contest or the Porch Party Contest presented by Impact Makers (registration required for both).