Traveling to Jacksonville on the Cheap
| May 2nd, 2016
Richmond now has a nonstop flight to Jacksonville and BOOMER has done the research for your upcoming trip.
---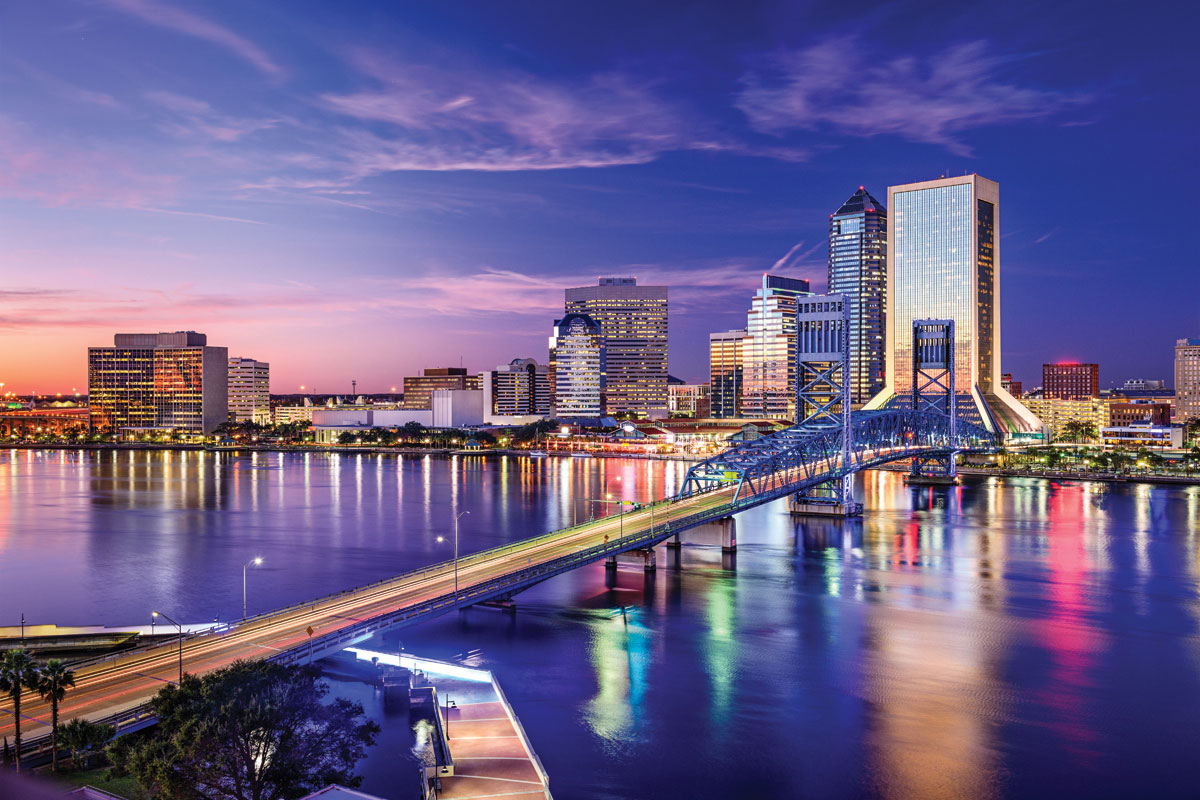 It's a great deal. One-way fares to and from Richmond and Jacksonville, Fla., are $39 or $49 as of this writing. And it's but an hour-and-a-half flight, newly offered by Allegiant Airlines, though flying only on Fridays and Mondays.
Flying a little under the radar (pun intended) when compared with Miami or Orlando, a trip to the Jacksonville/St. Augustine area nonetheless has much to offer, including the year-round mild climate.
OVERVIEW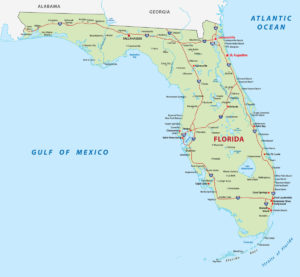 The Jacksonville area is known as "The First Coast": It's both the first coast many driving tourists see upon entering Florida and the first in the continental U.S. to have been visited by European explorers. The metropolitan population is about 1.4 million people. There is a major military and civilian deep-water port, as well as two U.S. Navy bases, and the Port of Jacksonville is Florida's third largest port. Some ship cruises  originate from Jacksonville.
Tourism is also important, especially as related to beaches and golf. Nearby Ponte Vedra Beach is headquarters of the Professional Golf Association (PGA) and home to the world-class TPC Sawgrass course.
Nearby, St. Augustine is charming and romantic: 99.9 percent of travelers surely will fall in love with its appeal! Take a carriage ride or trolley tour or just stroll through the "Nation's Oldest City" – it's the oldest continually inhabited European-founded city, dating back to 1565, or 42 years before the English colony at Jamestown was founded. Distance from Jacksonville … think roughly the same as from Ashland to Petersburg.
BEACHES AND NEIGHBORHOODS
There's an abundance of nearby and local beaches for every taste. Check out Amelia Island, Fernandina Beach, Neptune Beach, Atlantic Beach, Jacksonville Beach, Ponte Vedra Beach and St. Augustine.
For Jacksonville's version of Carytown-type neighborhoods, step out to the Riverside/Avondale area or San Marco. They offer the blend of trendy and quaint: restaurants, bars, brews, and stores. Beautiful old river homes dot the St. Johns River nearby.
MAJOR TOURISM ATTRACTIONS
JACKSONVILLE:
Jacksonville Jazz Festival, May 26-29. This is one of the largest FREE jazz festivals in the country, bringing the music, culture and art of jazz downtown to the St. Johns River.
The Jaguars NFL team: Not a Jaguars fan? See if your favorite team is playing and score a relatively inexpensive, available game ticket while enjoying some fall or wintertime sunshine. Fun fact: EverBank Field has swimming pools. For an upgraded $250 seat, you can combine a pool party, pool bar, cabana and football at the Clevelander Deck. Don't worry. Nobody has to miss the action: You can see the two largest in-stadium video screens in the world.
Catty Shack Ranch Wildlife Sanctuary: Run completely by volunteers, this nonprofit provides care for exotic animals. There is a no-breeding, no-selling, no-trading and no-buying policy to help ensure the refugees will not be jeopardized by irresponsible growth and to provide the animals with a home for life. "Residents" include tigers, lions, cougars, leopards, bobcats, coatimundi and foxes. Note the sanctuary is open to the public on a limited basis, so check online schedules first.
Clark's Fish Camp: This is a camplike casual seafood restaurant but check the taxidermy wildlife. The large collection includes lions, tigers, monkeys, bears, giraffes, deer, bobcats and birds. Outside, under the boardwalk over Julington Creek, you will find live alligators.
Museums: There are several, most notable being the Cummer Museum of Art and Gardens. This museum holds one of the finest art collections in the Southeast, with art spanning from 2100 B.C. through the 21st century. The beautiful 2.5 acres of early 20th-century garden design features reflecting pools, fountains and sculptures.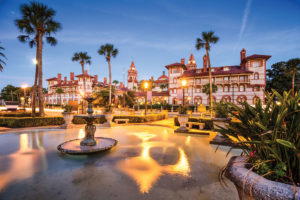 ST. AUGUSTINE:
The Castillo de San Marcos: a grand, coquina fortress created by the Spanish Empire.
The Henry Flagler connections. In the 1800s, the railroad tycoon Henry Flagler was a primary driver in making the swamplands of Florida navigable. Take the tours to hear fascinating stories or visit his extravagant buildings: the Flagler Hotel (now Flagler College), the Alcazar Hotel (now the Lightner Museum) and the beautiful Casa Monica Hotel.
St. George Street: In the heart of the historic area, this nearly 500-year-old street is closed to cars. Pedestrians have blocks of eclectic stores, as well as restaurants, bars, fun and lots of park benches for the nonshopper's waiting amusement.
St. Augustine Distillery Company: Only three years old, this business collaborative of 28 locals distills "super premium, small batch spirits" (whiskey, rum, gin and vodka) made from fresh Florida crops. Tour the distillery and enjoy the spirits.
St. Augustine Alligator Farm Zoological Park: When you're in "Gator" Country, might as well see them. Yes, the alligators are cool, but birders go for the Rookery. The alligators provide protection from predators for the many exotic birds that have their nests busy with babies in spring and early summer.