A Boomer's Guide to the South of Spain and Morocco
| September 26th, 2018
Experience the sights, sounds, tastes, and colors!
---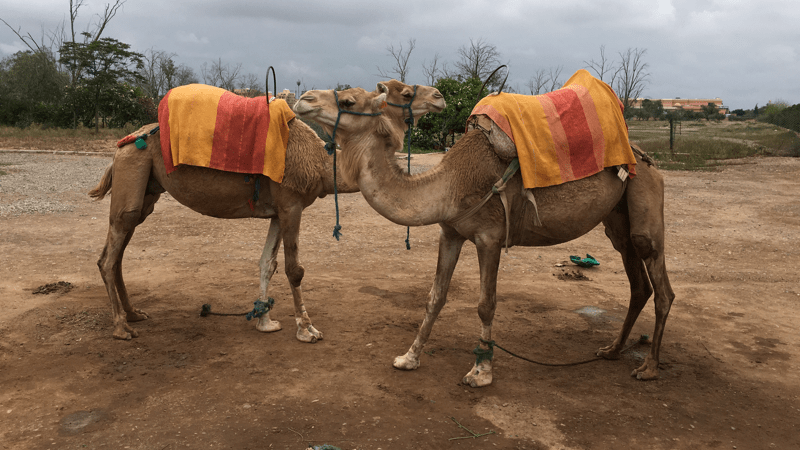 Who says boomers can't have adventures?! Visiting southern Spain and Morocco is truly an adventure: you see it, but you never quite believe it.
I began in Valencia, a Mediterranean port city with orange groves, a beach that stretches on forever, and incredible seafood. Don your swimsuit and enjoy waves along a beach "as wide as a bull's horns." Play team volleyball with the Valencians, or simply have a seaside aperitif and envision your trip.
For a real adventure – go Moroccan! Flights to Marrakesh from Valencia are very affordable. And the local B&B's – riads – average a boomer-friendly $40 per night, with breakfast served in a sun-splashed courtyard. Think 1001 Arabian Nights, if only for three or four. I stayed in the Riad Lilen, in the Kasbah and an easy walk to the souks, the twisting labyrinth of alleyways, shops and plazas for which Marrakesh is famous.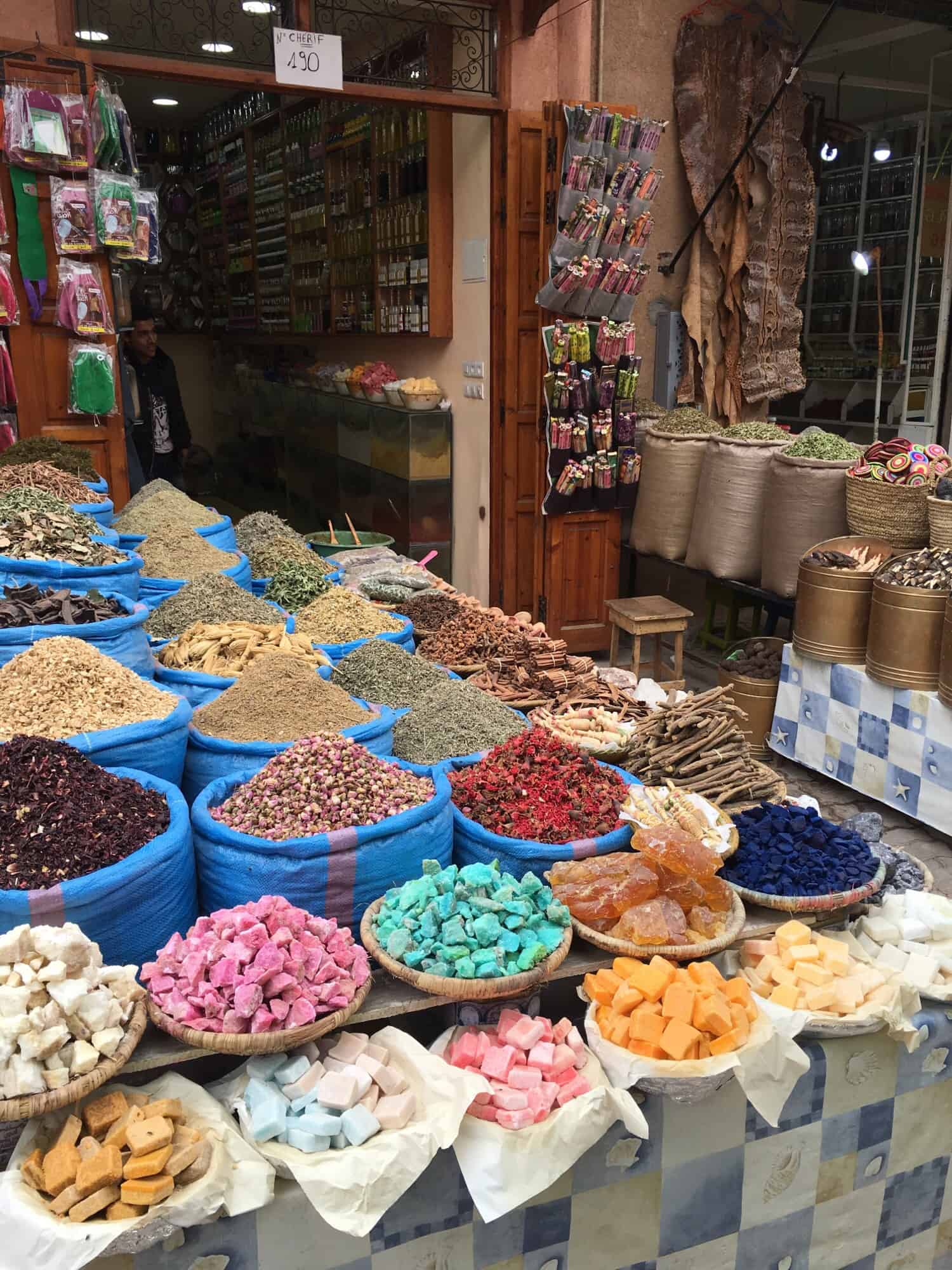 The souks are a kaleidoscope of color. Start with a menthe et mesouk (mint tea and orange cake) in a terrace café and enjoy the crowds shopping for spices, ceramics and leather below. Then put on your haggle hat and join in! This is fixed income heaven. Cash is king, and expect to pay half or less of the asking price.
That evening walk to Place Jemaa El Fna ("Assembly Place of the Nobodies"). At dusk, this plaza comes alive with all that is Moroccan: open air dining stalls, belly dancers, snake charmers, and storytellers – they make it all like a Fellini movie. Have a café au lait et baton amande in a rooftop café, try out your French, and just watch. With the lights and swirls of activity below, it's like Van Gogh's "Starry Night" come to life.
Definitely see the Koutobia Mosque, Marrakech's iconic landmark dating from 1162. Also, Jardin Majorelle, an exquisite garden rescued from demolition by Yves St. Laurent and restored in a vibrant palette of blues and yellows. Arrive early to avoid the lines – then visit Musée Yves Saint Laurent which presents his visionary style as a walk down a fashion runway, morning wear through evening.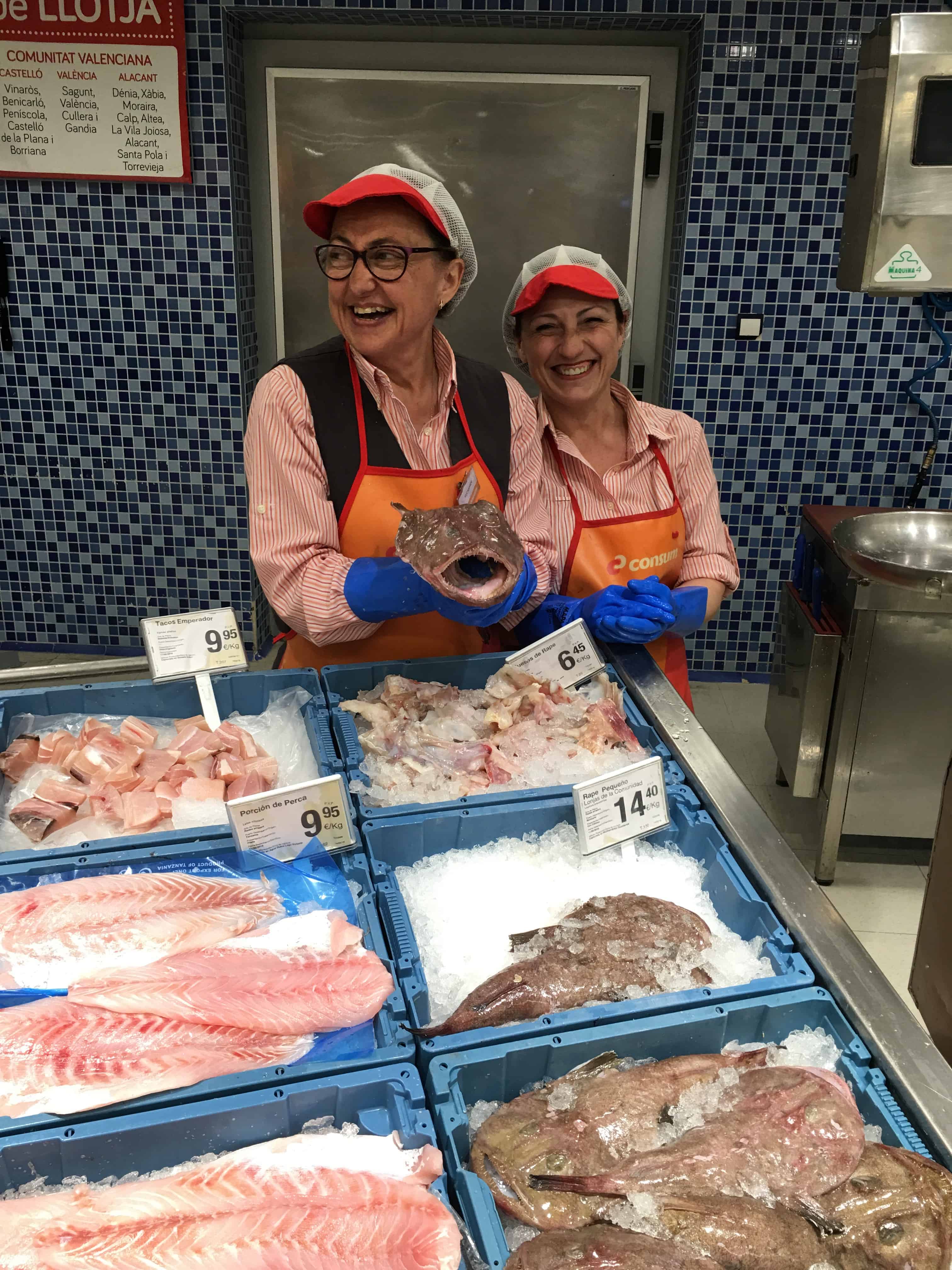 I next took a taxi (easily arranged through my riad) to the 12th century Jardin Menara. With its 16th-century Pavilion and Grand Basin filled with water brought 19 miles from the Atlas Mountains, it is a tranquil oasis. Then – it's an easy walk to the Cité Centrale via Rue de Mohammed VI. Take a camel ride and savor the ambience of this exotic city.
A quick flight back to Valencia – and a train ride through the rolling Andalusian countryside to Córdoba. I stayed at the Hostal la Fuentecordoba in a ground floor room opening to a courtyard filled with trees and flowers – and a short walk to the "must sees" of this historically Moorish city, including the incredible Mesquite. This 8th-10th century mosque, with Santa Iglesia Cathedral dropped into the center during the 15th-17th centuries, is a marvel. It appears as though the rows of columns and distinctive striped double arches are mirrored reflections – but they are real!
If you never appreciated math in high school (and how long ago was that?!) prepare for a new perspective. The intricate tiled patterns, vaults and arches reflect a geometric understanding not understood until the 1970s. You can feel the dodecahedrons and polyhedrons, stars and triangles floating about you and settling into the formulas that created this highly symmetrical art.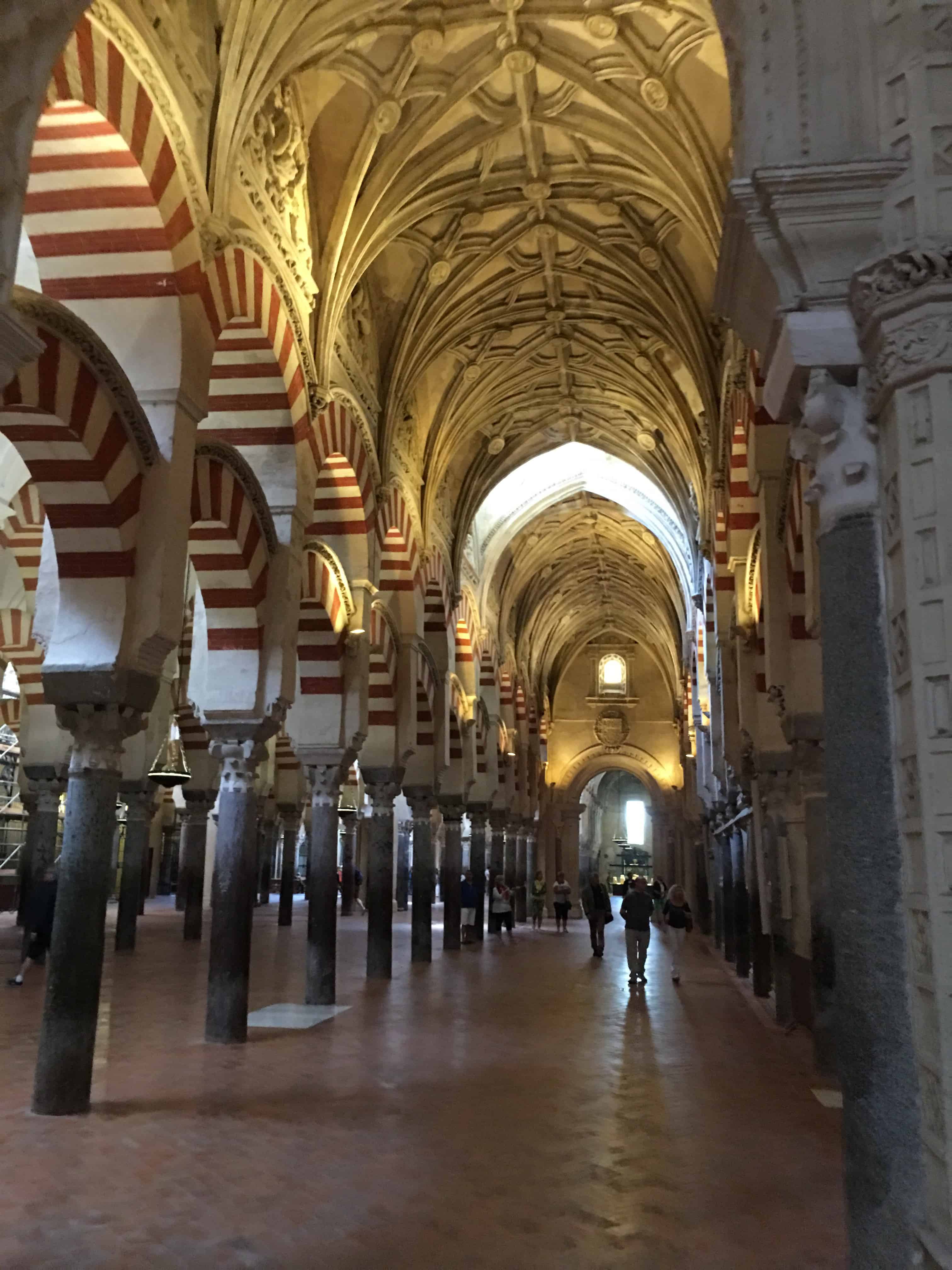 Then explore Calle ja de las Flores, the shopping center near the Mesquite – also the city center with its first century templo romano. The Museo Arqueologico with artifacts from prehistory is amazing, as is Museo Julio Romero de Torres, a picturesque tribute to this exquisite Spanish artist. Entrance is free to seniors with an American passport.
From Córdoba, I rented a car and drove south to the topsy-turvy world of Ronda.
This small Andalusian city will leave you speechless – it's like Alice down the Rabbit Hole in reverse. Perched on the edge of Gorge de El tajor de Ronda in Malaga Province, it seems the medieval and Moorish buildings are set either to plummet to extinction or soar off to infinity. Only the massive Puente Nuevo (18th-century "New Bridge") staples the whole scene together.
Explore the Old Town, dating from Moorish rule. Then visit the Plaza de Toros, an 18th-century bullring. You can see the stalls where bulls are kept behind massive iron doors. Then come evening, relax in a café overlooking the 350-foot gorge, order tapas and wine – and savor the moment.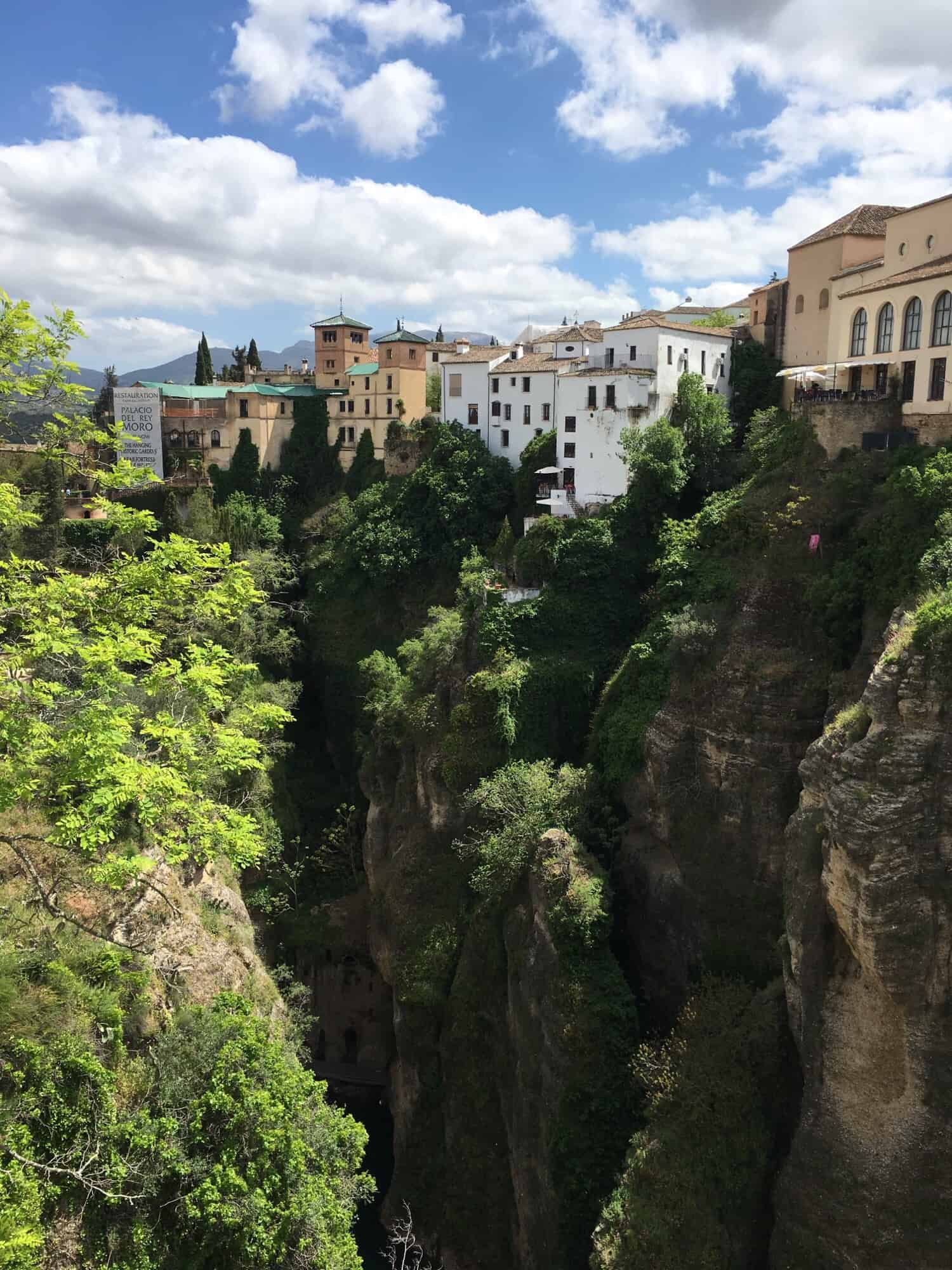 After the ephemeral world of Ronda, Gibraltar stands as solid as the Rock of …. well, you know. An easy two-hour drive west, this British Overseas Territory rises like a massive stone whale from the Alboran Sea.
Scurry across the airstrip, then pop through the 15th-century Landport Tunnel to Gibraltar proper. From this microcosm of all things British – England on speed dial – you can tour by cable car to the top of the Rock and brave the Barbary macaques, the only wild monkeys in Europe. Explore the tunnels – but beware of these cute, irascible barbarians. They will open pockets and unzip handbags, and feeding them is punishable by fines. To me, they seemed as likely to pinch your wallet as pose for photos!
You can stroll down Main Street and window shop, or sit at a pub, have fish and chips or a proper English Tea, and watch the world pass by. There are lots of day trippers – so explore the side streets for quieter areas and interesting local shopping at retiree-friendly prices!
We have now finished our tour of these three vibrant lands. But you don't just experience them – you live them. And to live them is a true aventure memorable. As you leave, your question will surely be: "How soon can I return?"