Trivia: Behind the Curtain Answer Page
September 25th, 2019
---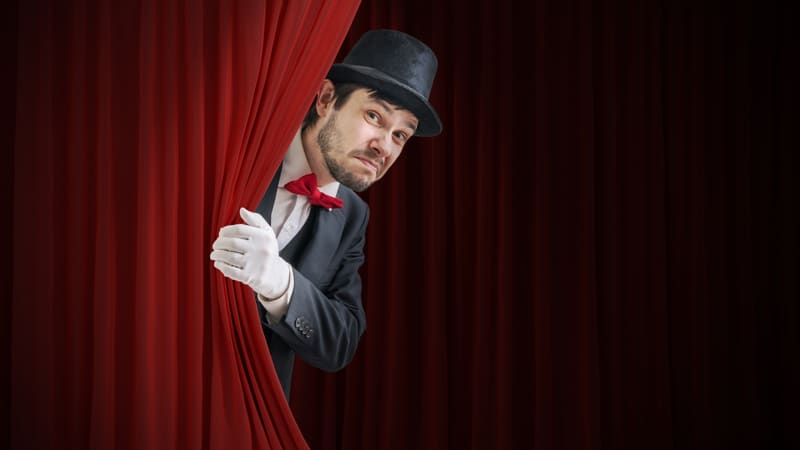 ANSWERS
1. M&M candies with the brown M&Ms removed. Apparently, the venue's adherence to the request signaled whether or not it was detail oriented, thus if it might have missed more important preparations.
2. House, pit, apron, proscenium, downstage, upstage.
3. 1. e. – 2. a. – 3. b. – 4. c. – 5. d.
4. d. (turning around three times)
5. Rosencrantz and Guildenstern Are Dead.
SCORING
YOU ANSWERED ALL QUESTIONS CORRECTLY AND ACED THE PUZZLE
Some are born great. You must be one of them.
YOU GOT 3-4 CORRECT ANSWERS AND AN OK PUZZLE
To try, or not to try. You answered that question!
YOU MISSED A BUNCH
The course of full knowledge never did run easy.