Spending: Get a Great Deal on Your Next Getaway
| October 20th, 2017
---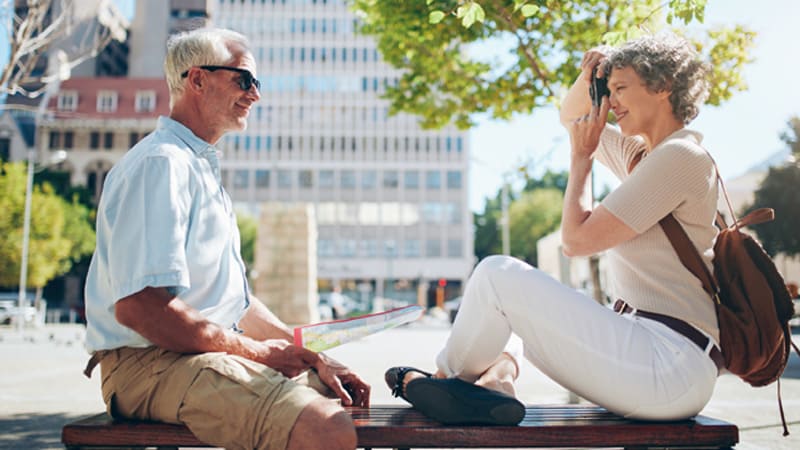 An exotic vacation – say, renting a castle or private island for a family or friends' reunion – is more affordable than you might think. Check home-sharing sites such as Airbnb, HomeAway or TripAdvisor Vacation Rentals, as well as the Landmark Trust (www.landmarktrust.org.uk) for historical buildings in Europe. On HomeAway, we found a 16th-century castle in northern France that sleeps 12. Rentals start at $1,066 per night; if you split the cost 12 ways, you'd pay $89 apiece per night (taxes and fees are extra). Or kick back at your own private island off the coast of Belize, starting at $1,500 per night on HomeAway. The 1.5-acre island with a five-bedroom house accommodates 14 and comes with a staff, and you can arrange pickup for diving or fishing excursions.
You can cruise through canals and explore riverside villages on a houseboat in India. It sleeps eight; book it through TripAdvisor Vacation Rentals and each guest will pay as little as $64 per night (rates vary). TripAdvisor also lists a multi-tiered treehouse in Kenya for six that overlooks baobab trees and has a view of the Indian Ocean. Rates start at $360 per night.
CATCH A FLIGHT DEAL
Use these strategies to lower the price of your next plane ticket.
Time it right: For domestic travel, watch for steep sales between Labor Day and December 15 (except over the long Thanksgiving weekend) and then after the holidays until February 15. Tuesday, Wednesday and Saturday are typically the cheapest days to fly domestically.
Check fares from other airports: For international flights, watch for airfare sales at hubs near you. You could drive or take a bus there or book airfare on a separate flight, making sure to leave plenty of time to catch the international flight (if the tickets are separate, you're on your own if you miss your second flight). However, smaller airports sometimes have international bargains that larger ones don't, says George Hobica, of Airfarewatchdog.com. He recently spotted flights to Paris from Flint, Mich., with one stop, that cost half the price of nonstop flights from Detroit.
Use local transportation: A similar trick works for far-flung destinations that would be outrageously expensive to book with a single airline. Say you want to go to the Greek Islands. Flights from the U.S. to one of the islands typically cost at least $1,400 round-trip. Instead, grab a sale round-trip fare to Athens (often less than $600), plan to stay a night or two there, and then fly to the island of your choice on a budget airline such as Ryanair (less than $100), says Scott Keyes, of ScottsCheapFlights.com.
---
Miriam Cross is a staff writer at Kiplinger's Personal Finance magazine. Send your questions and comments to moneypower@kiplinger.com. And for more on this and similar money topics, visit Kiplinger.com.
(c) 2017 Kiplinger's Personal Finance; Distributed by Tribune Content Agency, LLC.