Valentine's Talk With Dan and Melissa
| August 21st, 2014
BOOMER's Entertainment writers, Daniel Neman and Melissa Ruggieri, chat about Valentine's Day.
---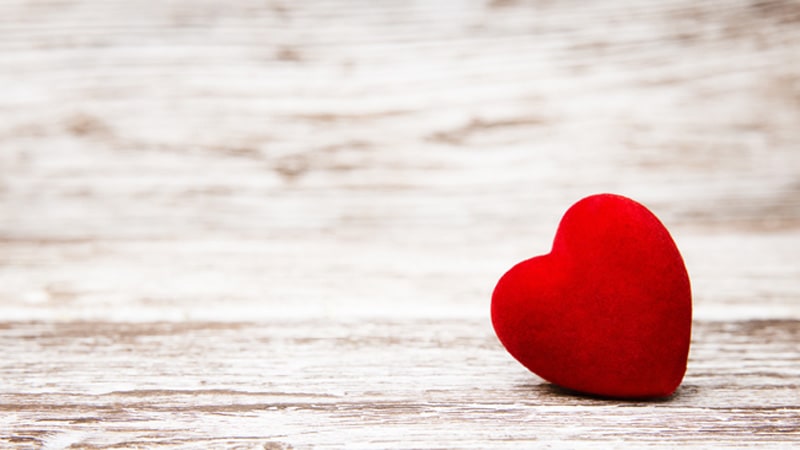 For years, movie critic Daniel Neman and music critic Melissa Ruggieri sat across from each other in the newsroom of the Richmond Times-Dispatch, trading insight, humor and, yes, jabs. Now Melissa is the music writer for The Atlanta Journal-Constitution, and Dan is a food writer for The St. Louis Post-Dispatch. BOOMER reunited them last issue in conversation.
No readers canceled their subscriptions. (This is, after all, a free magazine.) So they're baaack. This time: Valentine's entertainment … sort of.
DAN: Happy Valentine's Day, Melissa.
MELISSA: Happy Valentine's Day, Dan.
DAN: Did you get the chocolate and roses that I sent you, that I send you every year?
MELISSA: I did not.
DAN: Keep waiting for them. No doubt they're en route.
MELISSA: So Valentine's Day, I think most people equate with music, because doesn't that get you guys out of a lot of trouble sometimes?
DAN: Well, yeah, if the roses and chocolate haven't arrived, then yes.
MELISSA: So what's your favorite love song?
DAN: I think "Fire," the Bruce Springsteen version. Do you like the Boss or the Pointer Sisters?
MELISSA: The Pointer Sisters' version was the one that was the hit, and that was the one I was familiar with until I got older and realized, "Oh, Bruce Springsteen wrote this," just like he wrote a lot of other songs, like "Blinded by the Light." So what is it about that song that puts it at the top of your list?
DAN: The heat to "Fire." I like the way Springsteen sings it. I think he really feels it.
MELISSA: Are you saying he's sexy?
DAN: I'm not going to go on record saying I think Bruce Springsteen is sexy, no. But I do have a version of the song I like more: the Robin Williams-doing-Elmer-Fudd version of "Fire."
MELISSA: I've never heard that!
DAN: Look it up. YouTube it. It was at the height of his cocaine usage, it was one great HBO special. But how about you? What's your No. 1 song?
MELISSA: Let me start with my most overrated. There are three songs that I never want to hear any time, but particularly around Valentine's Day when people start breaking out the mushy stuff. [First,] Sting's "Fields of Gold." To me it's right up there with "Roxanne" as one of the most overplayed, overrated songs in the Police-slash-Sting canon.
DAN: I kind of like "Roxanne."
MELISSA: Most people do. And [second is] Bryan Adams' "Everything I Do (I Do it for You)," which was of course from the movie Robin Hood from 1990-whatever [1991]. I liked the song when it first came out, but when I heard it for the eight billionth time, it started to grate on me.
DAN: It really took me about three listens to get to that point.
MELISSA: And my most overrated love song would be Celine Dion's "My Heart Will Go On." And on and on and on.
DAN: I can't disagree with you there. You know, the movie was three hours long and at least an hour and a half of that was the song.
MELISSA: But as far as love songs I actually like, you know I'm a sucker for anything by Barry Manilow and The Carpenters.
DAN: Yeah, and I like you anyway. But every time you bring that up, it's a little bit less.
MELISSA: Come on, Karen Carpenter had a beautiful voice.
DAN: She had an absolutely gorgeous voice.
MELISSA: "We've Only Just Begun" is a lovely wedding song … Is this where I type "silence from Dan"?
DAN: I didn't realize it was a wedding song.
MELISSA: Really? "We've ONLY JUST BEGUN"? What did you think it was, a funeral song?
DAN: I never really thought that carefully about the lyrics because, you know, neither did they. I always thought The Carpenters were one of the reasons the '70s were so awful.
MELISSA: Well, then we're going to move on because you're wrong about the '70s being so awful and I'll tell you why: My fifth favorite love song is Elton John's "Your Song" and that came out in the '70s.
DAN: And I will grant you that that is one of the few songs where Bernie Taupin's lyrics are coherent. If you write enough songs, eventually the words will fall together to make sense.
MELISSA: No. 4 would be Billy Joel's "She's Got a Way." Most people love his "Just the Way You Are," and that, actually, would also go on my over-rated love songs; total lounge music. But "She's Got a Way" is a really lovely song because he goes into all of the ways this girl is so amazing in his New York, Billy sort of way. … My No. 3 song would be The Beatles' "Something," which I think is just an absolutely gorgeously structured song. Paul McCartney now does a live version of it, it's sort of his tribute to George Harrison, and he starts the song playing the ukulele for the first verse and the band kicks in right when the guitar solo starts and it's this magical moment. You should check it out on the DVD of his Good Evening New York City.
DAN: I totally agree with you with "Something." It is gorgeous. But my favorite Beatles love song, to me it's the most quintessentially Beatles of all The Beatles songs, is "Got to Get You Into My Life." To me there is no Beatles song more Beatles-y than that.
MELISSA: Have you ever heard the Earth, Wind & Fire version of that song? You don't like it as much?
DAN: No, not nearly as much.
MELISSA: That's funny – I actually like their version better.
DAN: Really? The Beatles have urgency: "I'vegottogetyouintomylife." Earth, Wind & Fire is, "I've got to get you into my life … at some point … eventually."
MELISSA: Fair enough. My No. 2 song, which really should be my No. 1 song since it was my wedding song, is "To Make You Feel My Love," which Bob Dylan wrote, but that isn't the version. I'm not the biggest Garth Brooks fan, but I do love his version of this song. And Billy Joel did a version of it. And Adele recently did a version of it. And on "Glee" recently, the tribute episode to Cory Monteith, his real-life girlfriend, Lea Michele, who plays his girlfriend on the show, did a really raw version of the song that they apparently did in one take about two weeks after he died and she starts crying during it and it's really quite good.
DAN: So what is your No. 1?
MELISSA: We're going back to The Beatles well with Paul McCartney and "Maybe I'm Amazed" from his Wings days, which I think is the perfect love song. The live take that he does of it, he sounds so unfettered. He wrote it for Linda [McCartney], obviously, and he just sounds like he's really, really trying to get the point across of how much he loves her. The way his voice gets a little raggedy, it's not a perfect song in the way that he sings it, and that's what's great about it. It's the emotion that carries it rather than the technical proficiency.
DAN: That's true. When you think about the tune, it's nothing much. But the song itself is just spectacular. I want to stay with songs one more moment and tell you my anti-love song. It's "I Wanna Be Around." I know you like the Tony Bennett version.
MELISSA: I do love Tony.
DAN: He's a great singer with everything else. But he's sort of nice about it on this one. Dinah Washington, her version, you really feel the sense of vengeance she has – she really wants to see the guy suffer and she just wrings every ounce of emotion out of it.
MELISSA: So, Valentine's movies, it's obviously a big date night and the time of year that you're going to see all of the 'rom-coms' [romantic comedies] coming out because the studios don't know what to do with them otherwise. … About 10 years ago I would have said it's the automatic Sandra Bullock movie time, but she's moved on from that.
DAN: She's in outer space now. So the love story that I'm absolutely drawn to, I keep watching it every single time it's on TV – and it seems to be on twice a day, so I watch it a lot – is Crazy Stupid Love with Steve Carrell and Julianne Moore and Ryan Gosling and his abs with that great line from Emma Stone, "You look PhotoShopped."
MELISSA: I remember her reaction was sort of what my reaction was to that scene.
DAN: That's one reason I love that movie. It's a long scene and it starts out as a pickup and it ends up with them falling gradually into an absolutely believable love. She [Stone] is absolutely adorable and you don't suspect how vulnerable and wounded he [Gosling] is, and it's a perfect match. And then the movie builds up to one of the funniest scenes I think I've ever seen in a movie. There's a big fight scene … and you don't think it's going to be a fight scene when it starts out. Just impeccable editing and a great script.
MELISSA: Cool. What else?
DAN: Another movie I kind of watch every time it comes on TV is The Princess Bride – Robin Wright Penn, Billy Crystal has a small role, Mandy Patinkin is so funny, such the complete opposite of the character he now plays on Homeland. It's based on a book by William Goldman, who wrote many, many wonderful movies like Butch Cassidy and the Sundance Kid. It takes a fairy tale and leaves out all the boring parts. He wrote the screenplay and it's just perfect. It's romantic and thrilling, it's a great rental for Valentine's Day. And you know I love old movies, so my choice for black-and-white classic of all time is Roman Holiday. Audrey Hepburn has never been more beautiful.
MELISSA: That's saying a lot.
DAN: And Gregory Peck has never been more Gregory Peck-ish. It's a great story, it's hilarious. Plus, the ending has a bit of sacrifice to it, which makes it all the more heartfelt.
MELISSA: What do you think makes for a good romantic-type movie?
DAN: I think you need to care about the characters, the actors need to show a lot of chemistry and the script has to make you really like them and care about them and want to get together and stay together.
MELISSA: How about TV?
DAN: There aren't a lot of great TV love story traditions. When I think of love stories on television, I think of those Lifetime movies where Dana Delany has cancer and Mark Harmon is the doctor who operates on her and saves her life and falls in love with her and she survives because of his love.
MELISSA: You had me at Dana Delany, actually.
DAN: Well, yeah, you had me at Dana Delany, too. So you aren't old enough to remember Love, American Style, are you?
MELISSA: I think it came on the year I was born. No, wait, it came on several years before I was born.
DAN: OK, well obviously you've seen Love Boat and Fantasy Island, and it was basically the same idea as those shows. Three humorous love stories being told and they always had people like Don Knotts and Nanette Fabray. And there are people who, to this day, look at that show as the epitome of love on television. I would not be among them.
MELISSA: You're in luck, though, because guess what? CBS is developing an updated version of the show that might be ready for the fall 2014 lineup.
DAN: But Jim Backus is dead. And so is Don Knotts.
MELISSA: It's going to change the format slightly and follow four couples who are connected through their complicated relationships.
DAN: Are they all on a boat?
MELISSA: Will Celine Dion be singing?