Virginia College Football 2016 Preview
| July 25th, 2016
Veteran sports writer Jim Ducibella gives the lowdown on college football prior to the start of the upcoming season.
---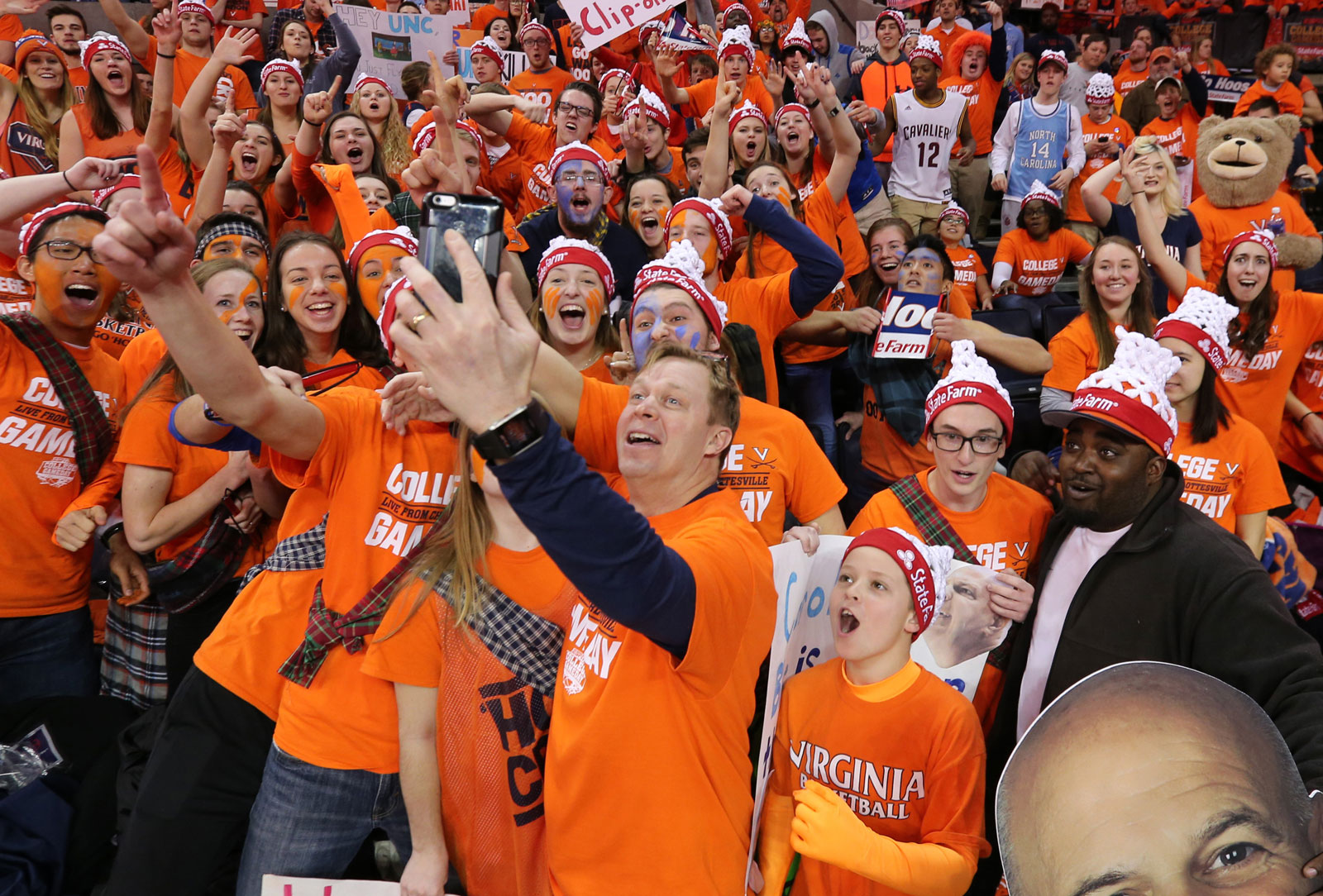 Sports writer Jim Ducibella provides the lowdown on what to expect in the upcoming college football season. Let the tailgating and games begin! (For Ducibella's insight on Virginia Tech's and the University of Virginia's new head coaches, click here.)
Richmond Spiders
Coach: Danny Rocco
Conference: Colonial Athletic Association
Last season: 10-4, fourth in final national rankings
The Good: QB Kyle Lauletta, who led the CAA in total offense, passing, passing efficiency … Brian Brown, the league's second-leading receiver and leader in yards per game with 111.5 … LB Omar Richard, who averaged 9.7 tackles per game, and DB David Jones, who led the league with nine interceptions … Spiders led the CAA with eight more takeaways than giveaways, so opportunistic.
The Bad: The Spiders lost RB Jacobi Green to graduation. All he did was lead the CAA in rushing, rushing touchdowns and total TDs scored and was top-10 in total offense and all-purpose yards. Green ran for 1,600 yards last season. Huge shoes to fill for a team that enjoyed the league's third-highest time of possession at nearly 34 minutes a game … Despite advancing to the I-AA national semifinals, UR wasn't that great on defense, surrendering more first downs than anyone else in the CAA, finishing next to last in quarterback sacks and lower tier in red-zone defense.
The unknown: Do they have a RB that can come even close to Green's output? Can Lauletta repeat last season's performance?
William & Mary Tribe
Coach: Jimmye Laycock
Conference: Colonial Athletic Association
Last season: 9-4, 12th in final national rankings
The Good: Potent offensive talent at all positions. QB Steve Cluley (2,700 yards passing, 16 TDs), RB Kendell Anderson (1,418 yards, 16 TDs, first-team All-CAA), WR Jack Armstrong (28 catches as a reserve), four of five starting offensive linemen return, and kicker Nick Dorka, first-team All-CAA.
The Bad: The defense lost S DeAndre Houston-Carson, sixth-round pick of the Chicago Bears, DT Tyler Claytor, LBs Luke Rhodes (Tampa Bay Bucs) and Zack Fetters and S Jared Velasquez. All were major cogs.
The unknown: How are the newcomers going to play on defense? Everything else looks very solid and set up for the playoffs.
Virginia Union Panthers
Coach: Mark James
Conference: CIAA
Last season: 8-3, NCAA Division II playoffs
The Good: Seventeen starters return from last season, including huge weapons in QB Shawheem Dowdy, the CIAA's leading passer, second in TDs, third in completion percentage … Throw in RB Hakeem Holland (1,040 yards, 5.9 yards per rush, 10 TDs) and offensive lineman Abraham Garcia – he's only 6-6, 340 pounds – and you've got the ingredients for another potent attack.
The Bad: Not necessarily "bad," but the Panthers' two best defensive players are linemen Paulin Miano and Miles Pace. The talent in the back seven isn't quite up to that level. Admittedly, that's nit-picking.
The unknown: The Panthers lost two regular-season games by four points apiece before falling in the playoffs to Slippery Rock on the road. Can they finish this season unbeaten? Can they finally make it to the championship game after knocking on the door for the last two years?
Virginia State Trojans
Coach: Reggie Barlow
Conference: CIAA
Last season: 6-4
The Good: RB Trenton Cannon, who averaged 117 yards rushing per game (league-leading 6.8 yards per carry) returns, as does Kavon Bellamy, the team's second-leading rusher and third in yards per carry … QB Tarian Ayres didn't throw much (103 times in nine games) but was fifth in the league with 1,423 yards and should be someone Barlow can rely on … Geo Feggins and Brandon Lynch, the team's top two tacklers, are back again.
The Bad: Virginia State was third in total offense, but only eighth in league scoring, meaning they gained a lot of yards between the 20s … Defense was 11th in interceptions, 10th in defensive TDs and 10th in tackles … Special teams 10th in kick returns.
The unknown: Barlow wasn't hired until May. How quickly can he put things together? The Trojans were a ball-control team a year ago (third in time of possession), and he'd do well to stick with that.
Virginia Cavaliers
Coach: Bronco Mendenhall
Conference: ACC, 4-8
The Good: Mendenhall has three QBs to choose from, but East Carolina transfer Kurt Benkert would seemingly have the edge. ECU not only employed the same offensive system as Mendenhall will use, literally half of the terminology is the same. Big advantage over Matt Johns, who started every game last year, and Connor Brewer … Two other transfers, DE Jack Powers (Arizona State) and G Jared Cohen (North Carolina) should step in immediately … C Jackson Matteo is one of the nation's best and, with Cohen, should anchor an effective offensive line … Senior Taquan Mizzell broke the ACC record for receiving yards in a season (75 catches, 721 yards) by a running back and finished second in the league with 1,488 all-purpose yards … S Quin Blanding was an All-American as a sophomore after finishing second in the ACC in tackles two seasons in a row.
The Bad: Benkert played just three games in 2014, and none last season due to injury. There's a lot of rust to scrape off … U.Va. was 10th (of 14) in the ACC in offense last season, indicative of a team that finished in the bottom half of nearly every statistical category. In other words, there's work to be done virtually everywhere.
The unknown: Mendenhall said he expected player attrition once they experienced his uber-organized, earn-your-keep-every-step-of-the-way philosophy. It hasn't happened yet, but it's a radical departure from London's father-figure approach and it will be interesting to see what happens once the team gets a full taste.
Virginia Tech Hokies
Coach: Justin Fuente
Conference: ACC, 7-6, won Independence Bowl
The Good: Gobs of talented offensive players in WR Isaiah Ford (75 catches), RB Travon McMillian (1,042 yards), TE Bucky Hodges (40 catches), WR Cam Phillips (49 catches) … DE Houshun Gaines, a redshirt freshman, was one of the most impressive players during spring ball … Offensive line returns four starters from a year ago … Not a lot of star power on defense, but Fuente raved about what is essentially a young unit and its potential to improve rapidly … LB Andrew Motuapuaka led the team with 73 tackles, 11.5 behind the line of scrimmage. CB Adonis Alexander had four interceptions as a true freshman … Being able to retain Bud Foster as defensive coordinator was a huge positive. Almost as much as Frank Beamer, Foster personifies Virginia Tech football.
The Bad: Fuente, who is known for developing QBs Andy Dalton at TCU and Paxton Lynch at Memphis, will have to work his magic – and quickly – if the offense is going to run the way he wants. Brenden Motley is the only player with any starting experience, and he didn't exactly dazzle. At the moment, Fuente's best option may be junior college transfer Jerod Evans … Hokies didn't get a lot of pressure on the QB last year, as their leading sack man was Ken Ekanam with 4.5. That's got to improve … Although they signed three good prospects at receiver, there is so little depth at the position that 6-foot-4 basketball guard Devin Wilson, who hasn't played football since high school three years ago, has been added as a receiver … Punting. Incumbent Mitchell Ludwig did little to impress during the spring game, and the hoped-for competition at that position doesn't seem to exist.
The unknown: Fuente's teams at Memphis were known for their up-tempo offense; Tech hasn't employed that since – who knows when? If the new coach has to go with a QB that manages the game rather than dominates it, his preferred plan of attack may go on hold for a year or two until he can find his kind of guy.
Old Dominion Monarchs
Coach: Bobby Wilder
Conference: Conference USA
Last season: 5-7
The Good: The Monarchs have a lot of talent at the skill positions, especially RBs Ray Lawry (1,136 yards rushing last season) and Jeremy Cox (5.1 yards per carry), WR Zach Pascal (68 catches, eight TDs) and Richmond's Jonathan Duhart (47 catches, eight TDs). The defense showed signs of improvement last year and has better depth. LB T.J. Ricks (123) is a tackling machine.
The Bad: Who's the quarterback? David Washington shifted to receiver as a sophomore and was spectacular paired with now-Minnesota Vikings QB Taylor Heinicke. Then he shifted back to QB last season when redshirt freshman Shuler Bentley was ineffective. Then Washington injured his knee, Bentley played better, and now it won't be until late August before the competition is settled.
The unknown: Will last year's inconsistent offensive line improve from a year ago? Wilder was still bringing in players in June. Coaches claim there's more raw talent. If so, the Monarchs could win seven and make their first-ever bowl game.
James Madison Dukes
Coach: Mike Houston
Conference: Colonial Athletic Association
Last season: 9-3, 11th in final national rankings
The Good: Lots of returning talent, seven starters from offense, nine from defense … RBs Cardon Johnson, second-team All-CAA last year, 1,037 yards rushing, and Khalid Abdullah, fifth in the league with 975 yards … Both should flourish in the run-heavy attack new coach Mike Houston will bring from The Citadel … LB Andrew Ankrah and CB Taylor Reynolds, both first-team All-CAA a year ago, return to anchor a young, aggressive defense.
The Bad: Even though QB Vad Lee missed the final four games of last season to injury, he was first-team All-CAA. The Dukes left spring practice still in search of a new starter … The loss of two starting offensive linemen and starting tight end won't help the blocking up front.
The unknown: There are major adjustments any time a new coach takes over. The CAA is among the nation's toughest I-AA leagues, and there's no easing into the season. One loss, even early, can be the difference between making the playoffs – or watching them on TV.
Randolph-Macon Yellow Jackets
Coach: Pedro Aruzza
Conference: Old Dominion Athletic Conference (ODAC)
Last season: 4-6
The Good: Lots of young talent on which to build: First-team ODAC defensive lineman Xavier
Strothers is a senior, but all-purpose back Eric Hoy made second-team as a freshman, and fellow freshman WR Christian Redman was named to the third team. Other returning all-conference selections are LB Logan O'Neill, TE Steve Quinn, DL Jake Pinkston and DB Deshaun Rogers … Team was second in the ODAC last season with 215 rushing yards per game, and Hoy (424 yards), Dom Kapoua (333) and Yonis Blanco (193 on limited carries) should enable that trend to continue … Six of last season's top eight tacklers return.
The Bad: Last season's leading rusher and second-team ODAC Jon Byrd has graduated … Freshman QBs Joe McBride started six games and averaged 79 yards passing; fellow frosh Joseph Vairo started just twice, but averaged 295 a game. It would seem a decision between the two is needed.
The unknown: Aruzza's team won its final three games last season, including a 14-9 defeat of rival Hampden-Sydney to salvage what looked to be a calamitous year. Will the momentum from that fast finish carry over? Seems like the talent is there.
Jim Ducibella covered the Washington Redskins, college football and basketball, and golf during 27 years at The Virginian-Pilot in Norfolk before leaving in 2008. Author of two books, including the 2012 golf book of the year, King of Clubs: The Great Golf Marathon of 1938, Ducibella is a seven-time Virginia sportswriter of the year and 2010 inductee into the Virginia Sports Hall of Fame. He writes for the College of William & Mary's website.