Virtual Home Hunting
May 12th, 2020
Making use of the downtime
---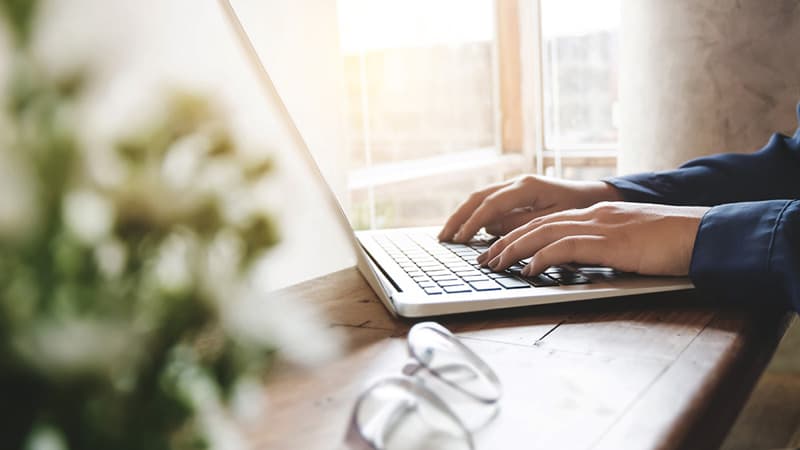 Even for those who have avoided the COVID-19 virus, social hibernation has put a halt to many highly anticipated plans. Home hunting, however, doesn't have to be among the activities suspended by remaining at home. Those looking to build a house in a new community or buy an existing one will discover that conscientious agents and updated technology make this a great time to explore – and even to finalize your decision.
Not only that, Lise Anzelone, regional director of sales for HHHunt Homes, reminds us, "Interest rates are phenomenal right now."
Research, Research, Research
If you haven't hunted for a home for 10 or more years, my how times have changed.
When shopping existing homes and establishing a relationship with a real estate agent, you can communicate exactly what you're looking for via phone and email, of course, and even by Facetime or Zoom.
Your Realtor can also enlist you in Homesnap, which operates on a computer and smartphone, and then send you home listings that meet your search criteria, explains Laura Lafayette, chief executive officer of Richmond Association of Realtors.
Central Virginia home builders and developers are crafting a diversity of new communities, including some geared for the 55-and-up age group. Find out about some of these in BOOMER's regular Easier Living Homes department. These listings and other online information can help you determine whether a community fits your needs in terms of home size, amenities, location, age requirements and price range – before you even set foot out of your door.
Take Virtual Tours
"Builders throughout the Richmond region have launched three-dimensional virtual home tours on their websites and by private video conferencing that show every detail of the home," says Danna M. Markland, CEO of the Home Building Association of Richmond. "The experience is safe, convenient and efficient."
Likewise, says Lafayette, "We are encouraging listing agents to put up virtual tours of their properties and market virtual tours."
Home Hunting: See for Yourself
Even with Governor Northam's stay-at-home orders, "Sellers can continue to market properties, and buyers can continue to visit properties," says Layfayette. "We are expressly discouraging and telling our members not to hold public open houses … and to create safe environments for both buyers and sellers. For example, we have what we call 'showing time,' a system whereby the listing agent can stagger any showing appointments."
"Builders have quickly pivoted their buyer engagement interactions to ensure the safest precautions to finding a new home," says Markland. "Private appointments have replaced open houses."
In showing homes, real estate agents and builders are following guidelines established by the Virginia Department of Health, which include: limiting access to fewer than 10 people, maintaining six-foot distance, opening doors and turning on lights so visitors don't touch surfaces, and following CDC protocol for thorough cleaning between visits.
"Take the opportunity to do a little more research [beforehand]; view properties in a virtual environment if you can," suggests Lafayette. "That way when you do go to look at some properties, you're [looking at fewer]."
Take the Leap
"We're at a point now where you can begin your home search, put a contract on a house and close on that house in a virtual environment, if that's what you want to do," Lafayette says.
"Homebuyers can proceed from contract to close entirely through virtual appointments," says Markland.
"Those who decided that they wanted to make a life change in 2020 are still moving ahead," says Anzelone.
So you can still find your dream home – just don't expect to shake hands with your agent!