Visiting Blacksburg?
| August 18th, 2017
Take a Hike!
---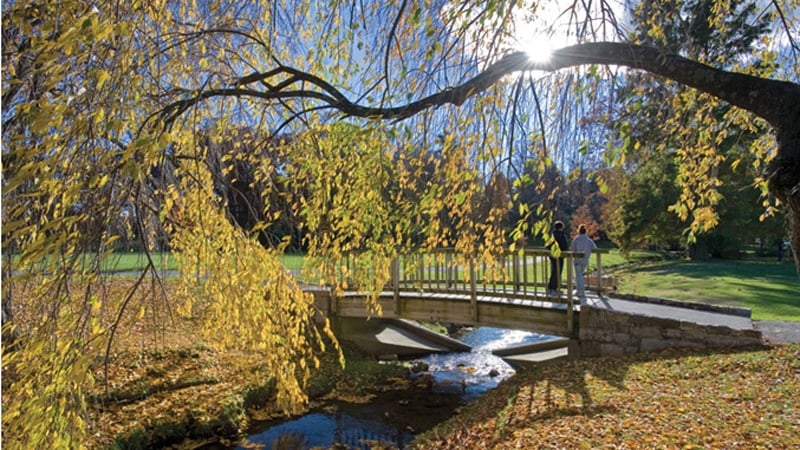 Situated on a plateau between the Blue Ridge and Allegheny mountains, Blacksburg is one of those places that when you go there, you really won't want to leave.
Known as home to Virginia Tech, one of the state's largest universities, this small college town is basically one big welcome mat. The people are warm and friendly and will go out of their way to be helpful. Stop and ask anyone for directions or for the best place to eat and you're likely to find someone ready and willing to offer advice.
Ask what is there to do and don't be surprised if you are told to "take a hike" followed by a passionate and enthusiastic revelation of their most beloved hiking trail.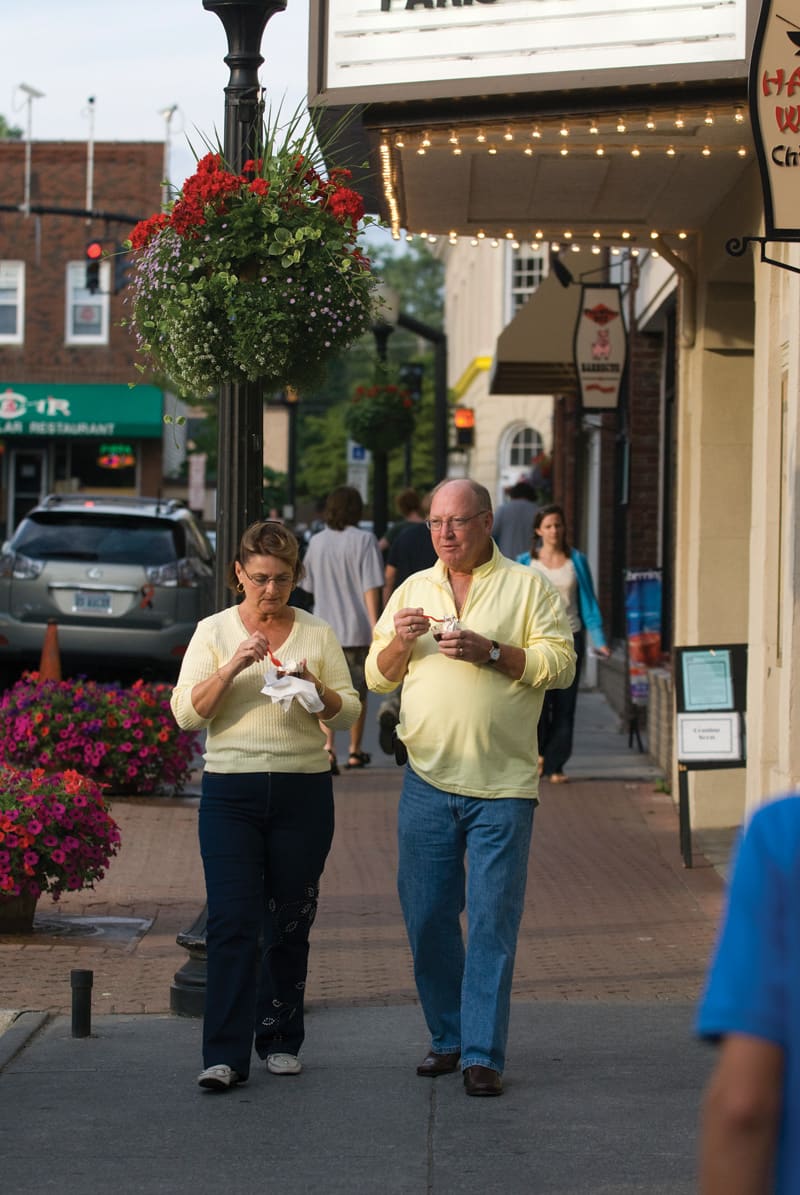 LET'S GET SPECIFIC
Turns out, trails are everywhere, starting with the Huckleberry Trail. Part of the Rails-to-Trails Conservancy, the Huckleberry has been a connector between the towns of Blacksburg and Christiansburg since the early 1900s, when passengers would hop off the train at slow points to pick from the huckleberry bushes that were prevalent when trees were cleared for the rail line (and then hop back on before the train had passed). Today, the paved greenway bustles with cyclists, walkers and joggers.
On football weekends and game days, when the Virginia Tech Hokies play their rivals, walking on the "Huck" is the preferred way to avoid traffic and get from town to the stadium and back.
Head west out of town about 20 minutes to Giles County, and you can embark on one of the area's most popular nature hikes – Cascades Falls. This moderate to difficult hike is 4 miles roundtrip and leads to a spectacular 66-foot waterfall that is frequented almost year-round. At the trailhead, you'll find ample parking, restrooms and a picnic area next to the mountain stream.
Pandapas Pond is another excellent choice for family-friendly hiking. Located just 6 miles outside of Blacksburg, the mile-long path around the 8-acre pond is wheelchair accessible and stroller friendly. Pets, including horses, are also welcome. (Horses access the trail via the upper access at the Poverty Creek Trail System.) The pond itself is lush with waterfowl, turtles, frogs and fish. Bring your canoe or fishing pole (a fishing license is required for anyone over the age of 15) and enjoy the views of nature from the water. Picnicking and stone skimming will round out your day nicely.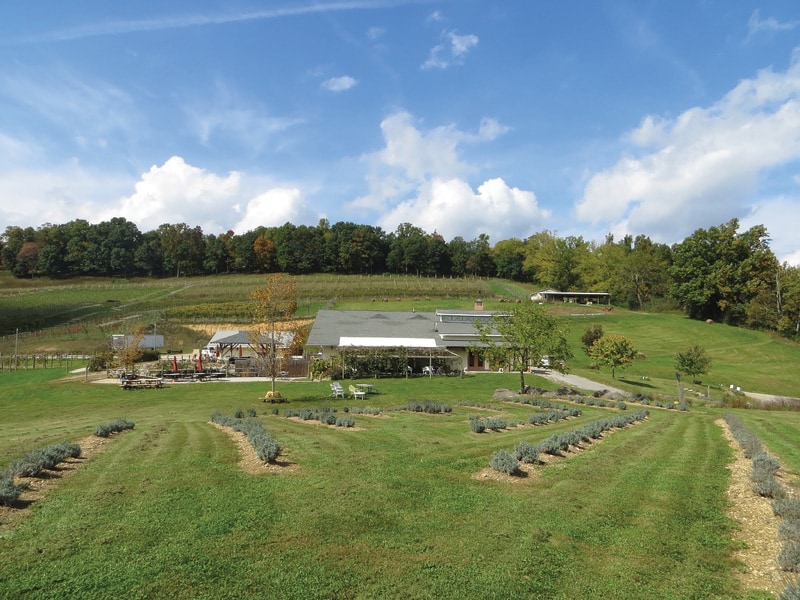 Nearby, at Beliveau Estate Winery and Recreation Venue, you'll find that hiking and wine tasting pair beautifully. This destination winery features seven miles of hiking trails, wine tastings from their award-winning wines, a bed and breakfast inn and special event weekends, such as the annual grape-stomping festival coming up Sept. 24. Visit in early summer when the lavender blooms and enjoy the late-June Lavender Festival.
MUCH BETTER THAN A DORM ROOM
When you're ready to wind down, kick back and enjoy the sunsets, the chirp of crickets or the spark of fireflies, you'll find many a comfy place to put your feet up. Parents visiting their college students often choose to turn their campus visit into a mountain retreat and rent cabins at nearby Claytor Lake or stay at one of the area's scenic bed and breakfast inns. Some choose to live like locals and go the Airbnb route, while others prefer a hotel stay for their out-of-town getaway.
Mountain Lake Lodge, by far the most iconic of the region's hotels, is famous as the location for the filming of the '80s hit movie Dirty Dancing, starring Patrick Swayze and Jennifer Grey.
Located in Pembroke, about 8 miles from downtown Blacksburg, Mountain Lake Lodge shares a commitment to the Mountain Lake Conservancy to preserve the history and natural beauty of the 2,600 acres that make up this pristine mountain setting. Guests of the lodge and the public can enjoy stunning views, dining and outdoor recreation – including hiking and biking trails, snow sports, geocaching, a high ropes course and many other activities found here in nature's playground.
For parents and visitors who prefer a hotel close to campus, you can't get any closer than The Inn at Virginia Tech, located on-campus, or the newly opened Hyatt Place, which is directly across the street from the university.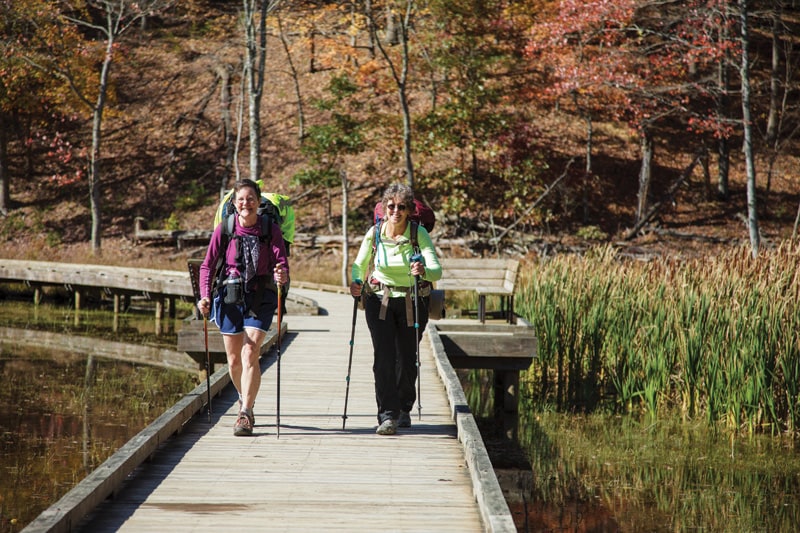 Parents who plan to visit Blacksburg often during their student's college years will enjoy the perks of the Hyatt's VIP (Very Important Parent) and Alumni Club that include discounts on hotel rooms, catering and dining, as well as a free catered tailgate during home football games.
NO NEED TO WANDER FAR
For anyone new to Blacksburg, don't let the abundance of ways to enjoy the surrounding natural beauty of the region overwhelm you. You can get started by taking in the beauty of the region right on the campus of Virginia Tech. Its 2,600-acre footprint provides many options for long walks, picnics by the Duck Pond, a stroll through the Hahn Horticultural Gardens or simply hammocking on the Drillfield.
Rest assured, wherever you wander, it'll feel like home.
---
Technology and travel geek Z. Kelly Queijo is founder of the Smart College Group, a higher education smart marketing agency. Her articles have appeared in USA Today College, Business Travel Executive, TravelingMom and Valley Business Front.