Watch Your Plant Family Blossom with Succulent Studios
| April 1st, 2021
Green thumb not required
---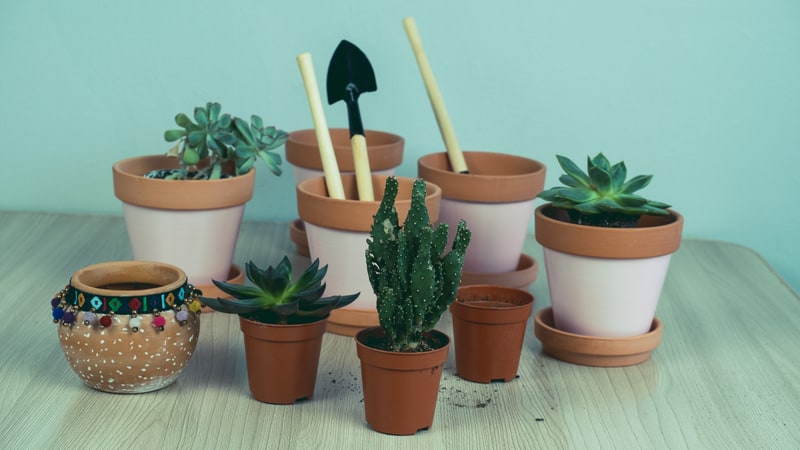 Perhaps your current clan of houseplants are getting a bit lonely – or perhaps you don't have any yet, but you're feeling ready to take the plunge into plant parenthood.
Succulent Studios would simply love to help you on your journey.
With their monthly subscription box, this flora-loving company will ship two of their fully organic, farm-planted, and newly bloomed succulents directly to your home. That's right, your home – not your house. Because you have succulents now, after all.
From Root to Stoop: How It Works
Grown in the sunshine-rich region of Southern California, these eight-week-old succulents are gardened to perfection to ensure that they arrive as fertile, thriving, and – well – succulent as possible.
Along with your two new additions comes a care guide, featuring:
The names of the succulent breeds you've received (with their Latin names included so you know what to call them when they're in trouble) 
How to best care for your tiny new plants (watering frequencies, sunlight preferences)
What to expect from their future yields
And so on! (et cetera)
Each succulent comes in its own biodegradable container – primed and ready for a tiny pot, windowsill planter, raised garden, plastic dinosaur, or whatever vessel you choose to home your new succulent baby into.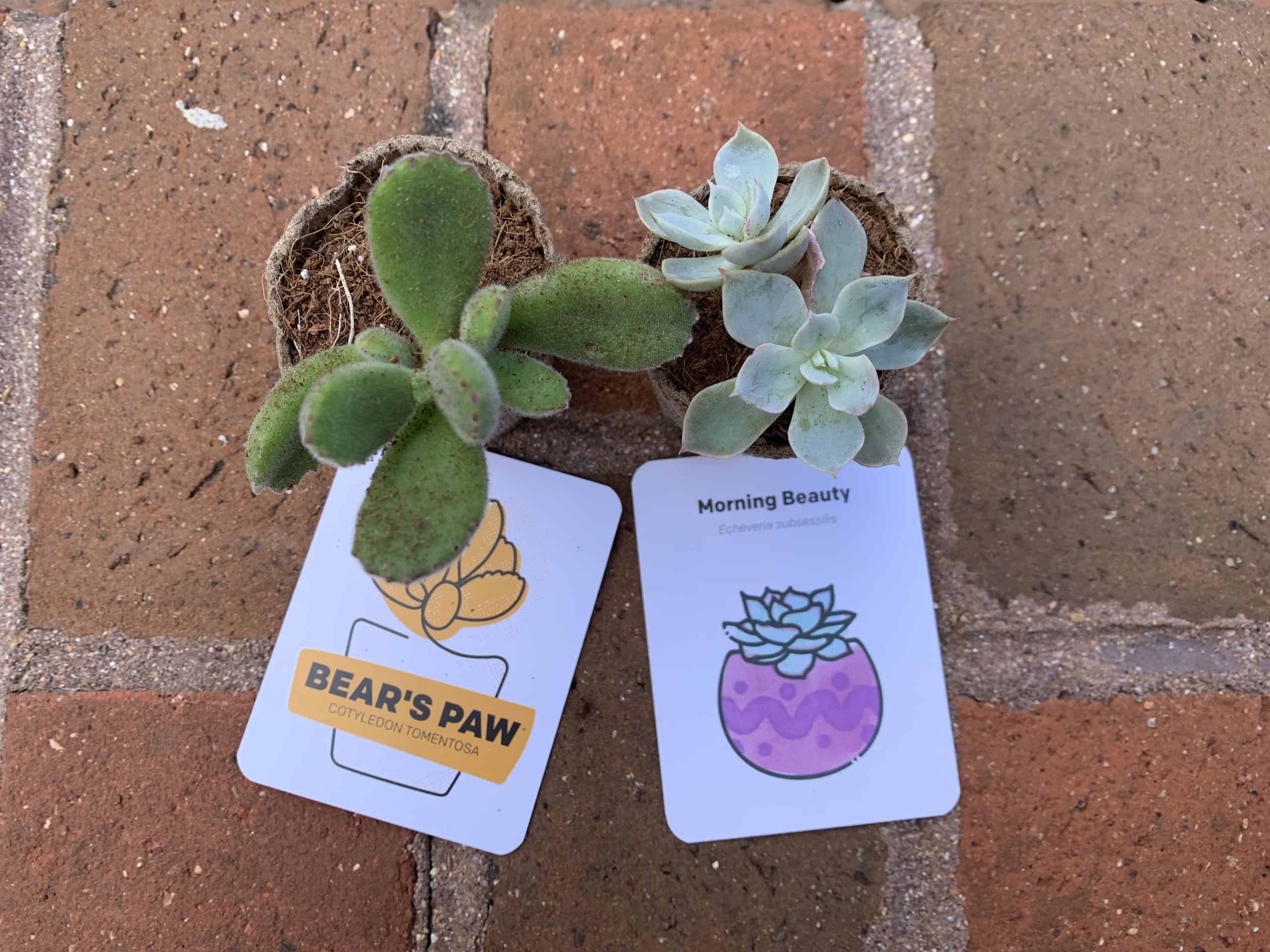 Why Succulents?
Sure, succulents make everything look a little bit more friendly. Sure, succulents bring a pop of color with them wherever they go. And sure, succulents have the power to turn any regular "house" into a real "home."
But if you need even more reasons than that to fill your spaces and your life, here you go:
Succulents, like other plants, help remove many volatile organic compounds and purify the air around them. They lightly increase the moisture and humidity of your home. And, while other plants in your home emit carbon dioxide at night, succulent plants emit oxygen; this helps cleanse the air and improve your overall breathing – and often leads to better health and fewer illnesses.
And in return for all of these wellness perks? Succulents only require the occasional dose of water and sunshine. 
What a Succulent Studios Subscription Box Will Offer…
Ready to expand your fertile family? Receive all of the following with your Succulent Studios subscription:
Two adorable young succulents delivered straight to your doorstep every month
Correlating care instructions
Your house suddenly transformed into a home
The ability to skip any month, to gift any month's delivery to someone else, and to cancel your subscription. Anytime. No questions asked.
What a Succulent Studios Subscription Box Will NOT Offer…
Plastic. 
Each shipment comes in completely 100% plastic-free packaging. For example, you'll find compostable wood wool designed to keep your little guy in place; reusable rubber bands to hold it all together; and a biodegradable pot (remember?).
Does a Succulent Studios Subscription Box Make a Great Housewarming, Wedding, Birthday, or Holiday Gift for the Plant People or the Hard-to-Shop-for People in Your Life?
Absolutely.
I'm so glad you asked.
Make the Move to Succulents
To grow your plant family in the tiniest, cutest, and healthiest way possible, grab a subscription to Succulent Studios for $12 a month (plus shipping). Your home and your lungs will thank you.