When It Hits Close to Home, by Randy Fitzgerald
| July 27th, 2020
Academic contemplation becomes real
---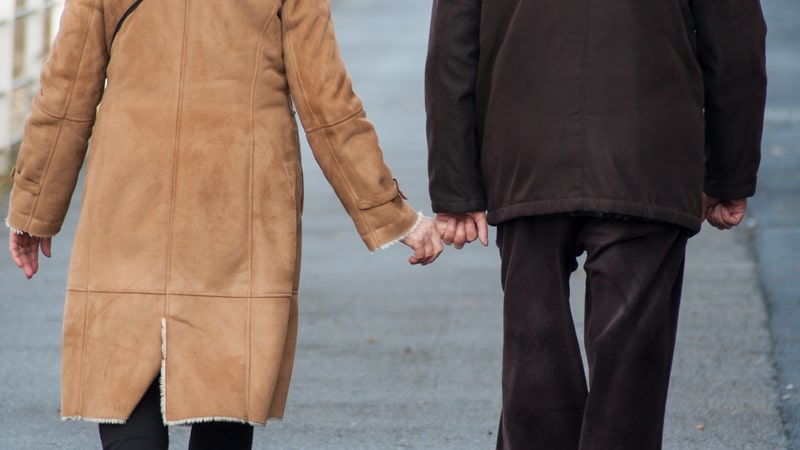 The call we'd been dreading for weeks finally came.
"We have our first case of COVID-19," Barb's aged sister Rue announced from her nursing home lockdown in Charlottesville. "A male patient apparently has it, and he's been quarantined in a special section they have set up down the hall."
BETWEEN A ROCK AND A HARD PLACE
Now comes the time for decision. Barb and I have talked about this scenario several times. Could we possibly take Rue in, if her nursing home had an outbreak? It would be hard – literally the old leading the old at this point. She's 89, and we're desperately clinging to the second half of our 70s.
But it would also be hard not to take her in. How can you leave someone you love, a sweetheart of an old girl, in possible danger? Rue, a widow, has Parkinson's disease and, along with it, limited mobility, physical rigidity and the loss of many of the controls most of us lucky people still have intact. But her mind is good, and she is well aware of what's going on in the world she's seen nothing of since early March. She and her roommate, Beth, have been quarantined in one small room in what seems to be a currently understaffed long-term care facility. They leave their room only for baths; meals are brought in; therapists come to them; and they can have no visitors. Packages get doused with antiseptic and stored for a day or two before distribution.
The only alarm bell we've noted is that one day Rue mentioned a staff member who comes in each morning and kisses her on the cheek, saying that's how she likes to greet "all her patients." When Barb said that was not a good idea these days, Rue said she appreciated the kindness, and "Please don't call the desk to complain." (She knows her sister Barb too well!)
DECISION POINT
When they first heard of the virus, Rue and Beth made a pact that they would not leave each other but stick together whatever came, and that's what Rue said when Barb told her we would come get her, whenever she wanted to leave.
"I can't leave Beth," she said. "I promised." And the second thing she said was, "Besides, I couldn't do that to you." She's always feared being a burden, which is how she ended up there in the first place. But she promised she would think about the offer and let us know.
We thought about it, too. We realized that with son Kyle once again living with us, having moved back from Nashville and now in place to help us through the pandemic, and Sarah's room long ago converted to Barb's office, we don't really have a spare bedroom. And how would she ever get upstairs anyway? We thought of a Murphy bed downstairs or closing in the back porch or adding a shower somewhere – lots of expensive changes. Can we possibly do this? Can we possibly not?
RELIEF YET AGAIN
Rue called again today to say it was all a false alarm. They were told this morning that the test results came back, and the patient had tested negative. "It's probably just the regular flu." A great many, known and unknown, have to be happy and much relieved about that. We certainly are.
But when you consider the horrific numbers from nursing homes all over the country, starting right here in Richmond, you know you haven't heard the last of it. The bad news could come again tomorrow. When it does, we'll try to be better prepared and have some solutions in place, but basically it all comes down to a line from Robert Frost's poem, "Death of the Hired Man": "Home is the place where, when you have to go there, they have to take you in."
I do think that since this false alarm, we've been able to move from "have to" to "want to." And somehow, as all of us have had to do since this craziness began, we'll work it out.
---
Randy Fitzgerald was a columnist for The Richmond News Leader and the Richmond Times-Dispatch. His most popular columns from the newspapers and BOOMER come together in his book, Flights of Fancy: Stories, Conversations and Life Travels with a Bemused Columnist and His Whimsical Wife. RFitzger@gmail.com
For more from Randy Fitzgerald, check out his other BOOMER columns here!