Where the Stars Paint Your Bedroom Ceiling
June 14th, 2018
Outdoor lodging near and far – budget to break the bank – rustic to luxurious
---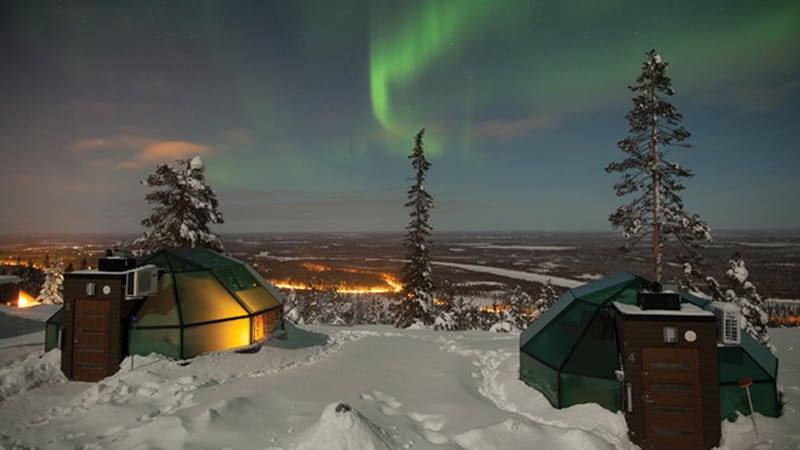 We spend one-third of our lives asleep, bookended by bedtime and rising activities. So next time you vacation, why not sleep outside and reconnect with Mother Nature? Plenty of options add comfort to the lullabies of night sounds and fresh air.
Suspended in midair
Unless you're one of those seemingly fearless highliners who fastens a hammock to a line suspended between two mountains, a treehouse will probably suffice.
Beauty and comfort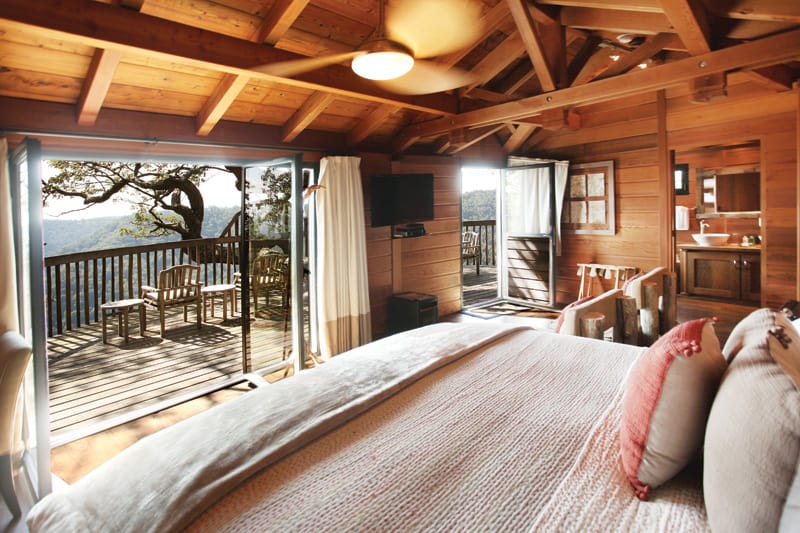 Outdoor appreciation and indulgence walk hand in hand at Primland. Luxurious overnight choices include the lodge, cottages and treehouses. Yes, luxury treehouses, including one that's handicapped accessible. These two-person accommodations combine European chic, rustic accent pieces and modern amenities. The resort offers golf, fine and casual dining, an observatory, diverse outdoor activities and a spa. The best part of the treehouses? Spectacular natural views! Imagine sitting on your private mountaintop deck, overlooking the confluence of the Roaring Creek and Dan River some 1,300 feet below – and at night, a perfect canopy of stars above, undisturbed by city lights. ~ Annie Tobey
Primland, Meadows of Dan, Virginia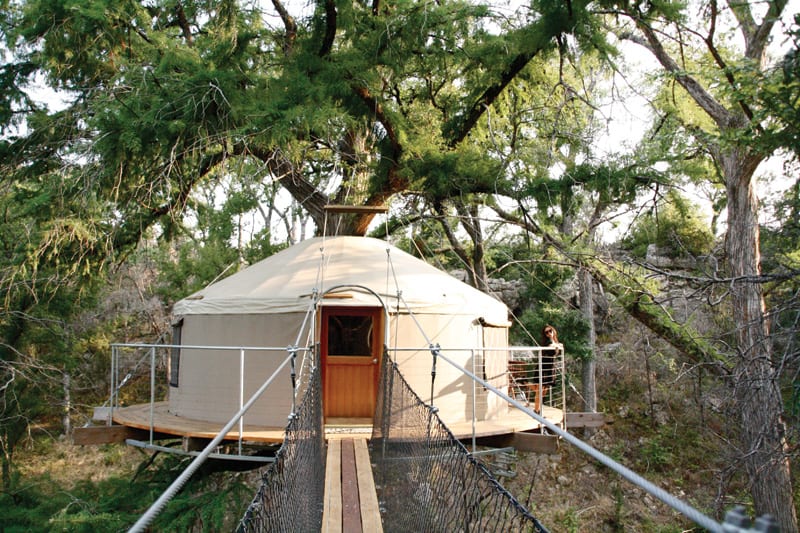 Canopy beds
To get to your room in Lofthaven II at Cypress Valley Canopy Tours, you'll cross a wooden bridge suspended 40 feet in the air. The lodging at this canopy-tour-zipline property is a maze of open-air walkways, bridges, cypress tree branches and crow's nests a la Swiss Family Robinson, offering visitors a rare combination of childhood magic and adult comfort. A beautiful ancient cypress tree grows through the middle of one of the treehouses while a rock grotto waterfall fills up a tub. Go to sleep to the lullaby of night sounds. ~ Jennifer Simonson
Cyprus Valley Canopy Tours, Spicewood, Texas
---
Grounded in nature
Many favorite options for outdoor lodging cater to those who want nature therapy to come with a good night's sleep and creature comforts, too. Fortunately, we can have it all.
Starry nights and northern lights
You'll be north of the Arctic Circle where temperatures can hover in the single digits, but you'll keep toasty warm when you bed down for the night in a Levin Iglut glass-ceilinged igloo in Finnish Lapland. Each of the 24 heated igloos has a king-size bed, two club chairs, kitchenette and small bathroom. But the best amenity comes out at night when the Arctic sky fills with stars that are visible from every angle. Time it right and you may see the spectacular northern lights (with your best shot from September to March). ~ Jan Schroder
Levin Iglut – Golden Crown, Finnish Lapland
Jungle nights
Imagine dining outdoors by candlelight and sleeping in a rain forest along the Pacuare River in Costa Rica. That's the magical setting for the hydroelectric-powered and sustainably built Rios Tropicales Ecolodge. Arrive via whitewater raft at the rustic jungle lodge with beds, bathrooms and large screened windows framing the river. Swim under a waterfall, lounge on a hammock and sip a cocktail. Then enjoy a traditional Costa Rican dinner of chicken, rice and vegetables prepared by your guides and served in the open-air pavilion. Fall asleep to the lulling sounds of the river. ~ Mimi Slawoff
Rios Tropicales Ecolodge, Costa Rica
RiosTropicales.com/pacuare-ecolodge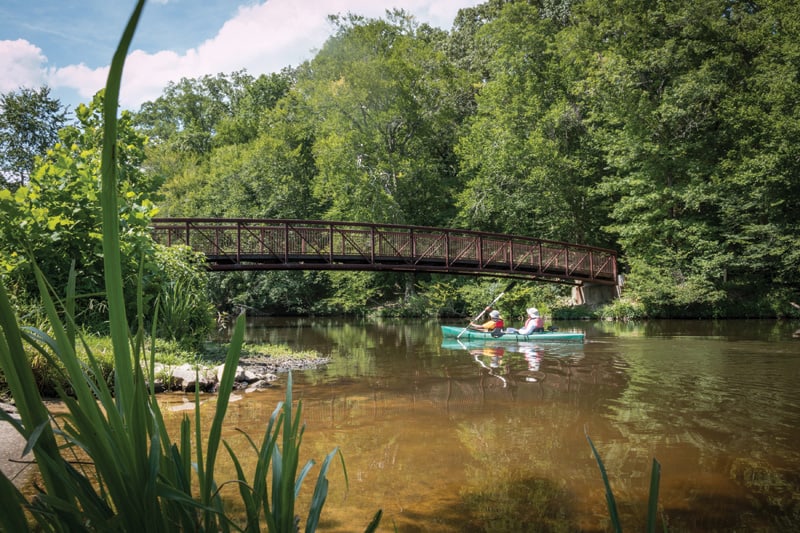 Something old, something new
The traditional nomadic homes of Central Asia have found a place in modern society as "yurts," circular fixed structures that mimic the original wood-and-animal-hide portable homes. Offering more amenities than a tent but typically fewer than a full-service cabin while still providing a back-to-nature feel, furnished yurts fit the bill when you want to rough it – but not too much. Yurts are available to rent in destinations throughout the United States. Closer to home, Virginia State Parks offer yurts at nine locations, from nearby Pocahontas and Powhatan to more distant Hungry Mother in the Appalachian mountains and Kiptopeke on the Eastern Shore (with the system's only "deluxe" yurt).
Virginia State Parks
DCR.virginia.gov/state-parks/yurts
Compact campers
Camping, mankind's original open-air, nomadic overnight accommodations! Of course, early nomads didn't have motorhomes with full kitchens, sofas, TVs, stereo systems, comfy beds, covered patios – i.e., all the amenities of home that can be driven from place to place, no horse necessary. The rising popularity of lightweight, compact RVs has made comfort camping accessible to more people. Lightweight and rugged, the TigerMoth trailer sleeps two adults and includes a pull-out kitchen and electrical systems to enable seven days off the grid. For compact comfort, land in the Airstream Nest trailer: kitchen, full bath, dinette, queen-size bed and lots of extras. Or drive your digs – like the Volkswagen campers from our youth, but better.
Wherever you want to go
---
"Sailing takes me away …"
Boaters know that the lyrics of this Christopher Cross song are figurative as well as literal. Besides floating or flying over the water by day, you can find a proper place to drop anchor overnight: the calming rhythm of waves lapping against the hull will lull you into a peaceful slumber.
Home, home on the lake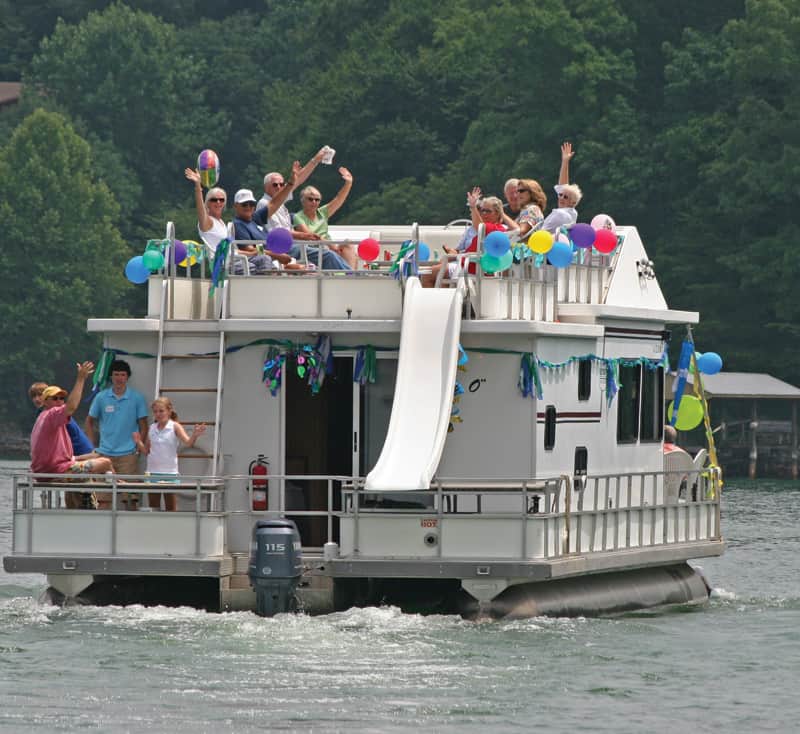 Rent a houseboat at Smith Mountain Lake and let the water be your playground by day and cradle at night. These floating homes contain a galley ("kitchen," in landlubber language), dining area, bathroom with hot shower, decks and sleeping space for up to 10 people, plus a slide for splashdown. Rent or tote your own kayaks and fishing rods. No boating experience necessary for navigating this 20,000-acre manmade lake with 500 miles of shoreline and scores of coves for dropping anchor at night – not to mention a spectacular canopy of stars.
Smith Mountain Lake, Virginia
---
THE FUN WITHOUT THE RESPONSIBILITY
Consider the benefits of renting
Not ready to commit to ownership of a boat or RV? Try rental companies, which can match you up with the perfect vehicle and give you essential tips for planning your trips. And when you get hooked, you'll be better prepared to buy a boat or RV to call your own.
"We've all heard the joke about the two best days of a boat owner's life: the day he buys the boat, and the day he sells it," quips Tim Bellows, co-owner of Carefree Boat Club of Richmond (CarefreeBoats.com). The costs of initial purchase, storage and docking, maintenance, repairs, taxes, insurance, etc. quickly add up.
Rental removes the responsibilities, leaving behind only the best aspects of the boating lifestyle. "All members need to bring is their friends, their coolers and their appetite for adventure," says Bellows.
Carefree Boat Club is a membership-based service, allowing access to several kinds of boats in the Richmond fleet, plus access to Carefree's 70-plus North American fleets. "Members have access to hundreds of boats in all kinds of great boating destinations," Bellows explains, "at less than half the cost of owning."
Picture yourself in a luxury pontoon boat, water sport boat, deck boat, bowrider or center console – then leaving the maintenance for someone else.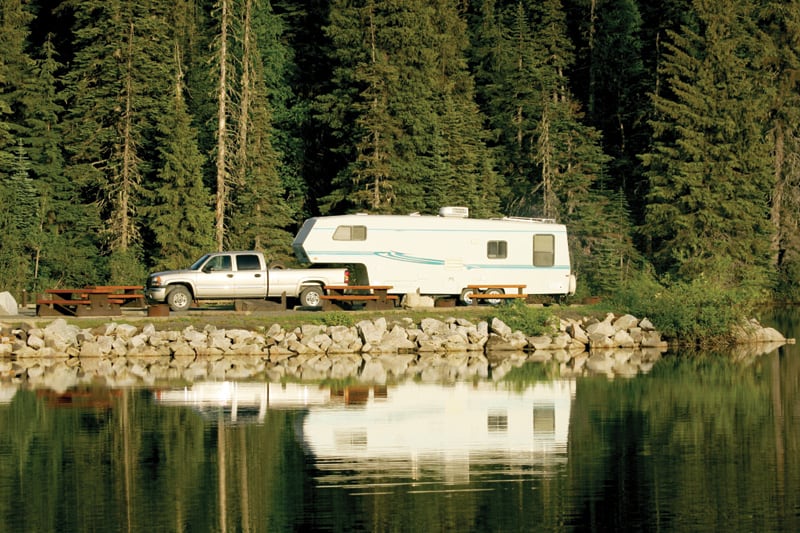 Camping and RV trips are a cost-effective means of travel, eliminating costly (or cheap and dirty) hotels, rental homes or condominiums as well as three-times-a-day restaurant meals. Consider renting an RV if you're thinking about buying but you want to try out the lifestyle or various models or if you want to RV-camp in a distant destination.
Locally, Freedom R.V. Rentals in Ashland (FreedomRV.com) offers vehicles of various sizes, from drivable motorhomes to pull-behind travel trailers, for a weekend getaway or cross-country trip. Another option, Outdoorsy (Outdoorsy.com), connects RV owners with interested renters, like Airbnb for campers. Another option, RVshare (RVShare.com/rv-rental), backs both renters and owners with 24-hour roadside assistance and insurance at no cost.