11 Tips for a Successful First-Time Fishing Trip
| April 25th, 2023
From choosing a spot to packing gear and other necessities
---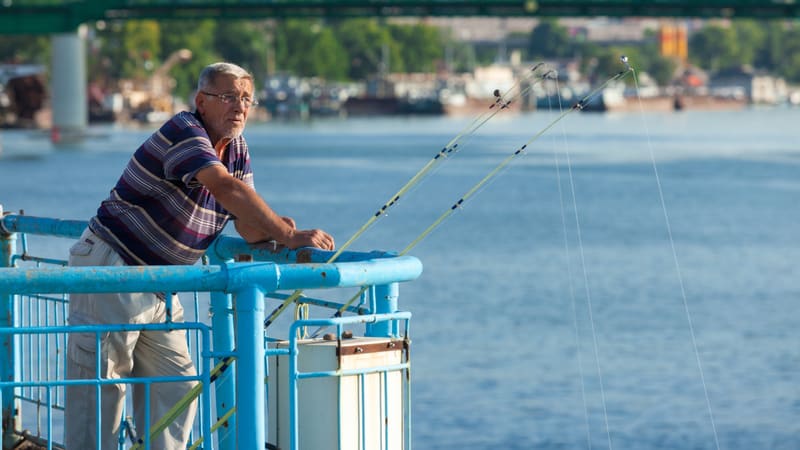 Want to make your first fishing trip a success? Besides the pleasure of spending time relaxing in the great outdoors, angler Tyler Brady shares 11 tips to help make even your first-time fishing trip a success.
---
These 11 tips for a successful first-time fishing trip detail how to pick the right spot, what tackle you should bring, and more whether you are looking for tips on when and where to fish or want some general advice, we've got it all covered!
It doesn't matter if this is your fishing in the fresh or saltwater – this article will ensure that your first fishing trip runs smoothly. Plus, you can use this list each time you go out to ensure you remember everything while preparing for each trip.
Tips for your first-time fishing trip
Below are 11 boxes you will want to check before casting your first line. These tips will help you prepare to have a good experience and want to go fishing again!
1. Research your area:
Take the time to research where you plan fishing and the species available in your region. This will help you know what kind of bait and tackle to bring and how to best fish for the types of fish you want to catch.
Look up 'fishing near me' to discover the best fishing holes.
---
Related: 7 reasons to start fishing
---
2. Buy or rent gear:
You don't need to invest in expensive equipment immediately, but you should have the basics. Consider borrowing from a friend with experience who can guide you to pick the right rod and reel combo, tackle, bait, etc. Knowing which gear is appropriate for each species is vital for success.
Also, consider buying fishing gear at a discounted price on places like the Facebook marketplace, yard sales, or used sporting goods stores.
3. Know fishing regulations:
Before you go out on the water, make sure you are familiar with any local laws and regulations regarding fishing. Not only will this help keep you up-to-date on the rules, but it will also prevent you from getting fined!
You can easily find local rules and regulations by downloading the Fish Rules App.
4. Choose a good spot to fish:
Spend time scouting the area and looking for signs of where fish may be concentrated. Look at factors like depth, current, vegetation, and structure.
5. Bring the correct tackle:
Knowing what type of tackle is best for the species you plan on targeting will help you be more successful. Some lures and baits work better in certain conditions than others, so research beforehand.
6. Set realistic expectations:
Don't expect to catch a big fish on your first trip out! Understand that it could take some time before you hook into something. DON'T GET DISCOURAGED.
7. Availability of bait:
Make sure you have enough bait for the day and extra, just in case. Some baits, like live worms, may need replenishment after a few hours due to their short shelf life.
---
Related: The tranquil beaches of Virginia Beach along the Chesapeake Bay
---
8. Be prepared for inclement weather:
Even if it's a nice day when you set out, it could quickly change. Bring a rain jacket and other gear necessary for inclement weather.
9. Pack snacks and water:
Bring plenty of nutritious snacks and water to stay hydrated throughout the day.
10. Wear proper clothing:
Dress appropriately for the weather, and wear clothing that offers protection from the sun, wind, and insects.
11. Respect your environment:
Follow all rules and regulations, clean up any trash you may have brought or collected during your fishing trip, practice catch-and-release when appropriate, and always be respectful of wildlife.
Last Cast
When I first started fishing, I came up empty the first few times but never gave up and ultimately enjoyed being out on or around the water. It's important to remember that even if you don't land an Instagram-worthy fish, you can still enjoy the fresh air and peacefulness of fishing.
Following these tips will help ensure that your first fishing trip is successful, whether you come home with dinner or not.
Tight lines!
---
Tyler Brady is an avid saltwater fisherman from North Carolina who fishes both inshore and nearshore. He is the owner of AFellowFisherman.com, where he writes about fishing tips and reviews gear that he uses.