1969 in Sports
| June 18th, 2019
Locals gone pro, national news, changes of note and college teams
---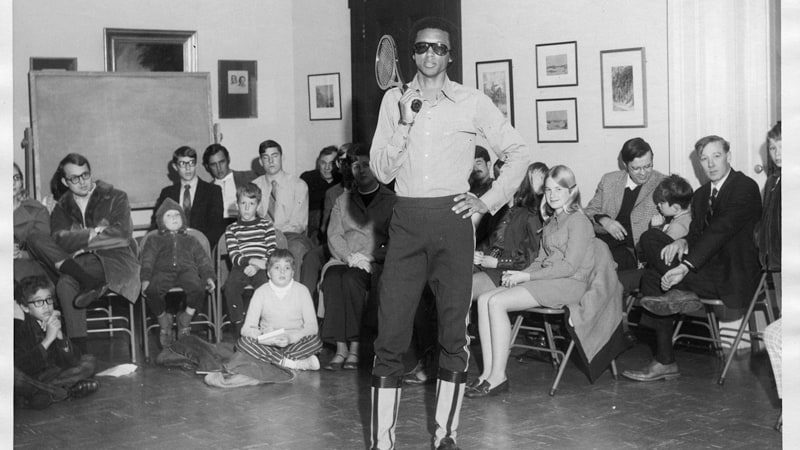 ---
Lucky for Ken Willard, he was better at football than fortune telling.
The Varina High School alumnus, a star running back with the National Football League's San Francisco 49ers with four Pro Bowl appearances, was asked to gauge the odds that the New York Jets of the upstart and lightly regarded American Football League would defeat the Baltimore Colts in the 1969 Super Bowl III. Forget about winning, Willard said, there was "no hope" the Jets' offense, piloted by brash quarterback Joe Namath, would even score.
But Namath picked apart the Colts' defense exactly as he had predicted in the days leading up to the game. Following his team's dominating 16-7 triumph over what turned out to be a faux powerhouse, Jets coach Weeb Ewbank proclaimed the stunning outcome "the start of a new era."
In New York, that was surely the case. Out were the Yankees and hobbled superstar Mickey Mantle, who retired after 18 seasons. In were the "Amazin'" Mets, traditionally comically bad, and their pitching phenom, Tom Seaver. They continued Baltimore's year of misery by stunning the Orioles in the World Series.
AN EXPANDING FIELD
Closer to home, Ewbank's "new era" comment could have referred to high school sports in Richmond and throughout the Commonwealth.
For years, superlative black athletes in the state, such as tennis champ Arthur Ashe and basketball's Bobby Dandridge, both of Maggie Walker High School, were excluded by segregation from competing against their white counterparts. Instead, from 1954 to 1969 the Virginia Interscholastic Association helped develop their competitive fervor by coordinating athletic activities at more than 100 schools.
But with government pressure on Southern states to desegregate schools ever-increasing, in 1969, the VIA merged with the white Virginia High School League. The makeup of previously all-white rosters changed significantly. A school in Newport News went from having one black player out of 45 on its football team one year to 25 the next.
COLLEGE HYPE
In many ways, 1969 was an extraordinary year for athletics in Richmond, so much so that it began a tad early.
Four days before the ball dropped at Times Square, Richmond beat heavily favored Ohio U in college football's Tangerine Bowl. The Spiders had two stars, quarterback Buster O'Brien and receiver Walker Gillette. O'Brien passed for 447 yards and Gillette caught 20 passes – that's no typo – for 242 of those yards.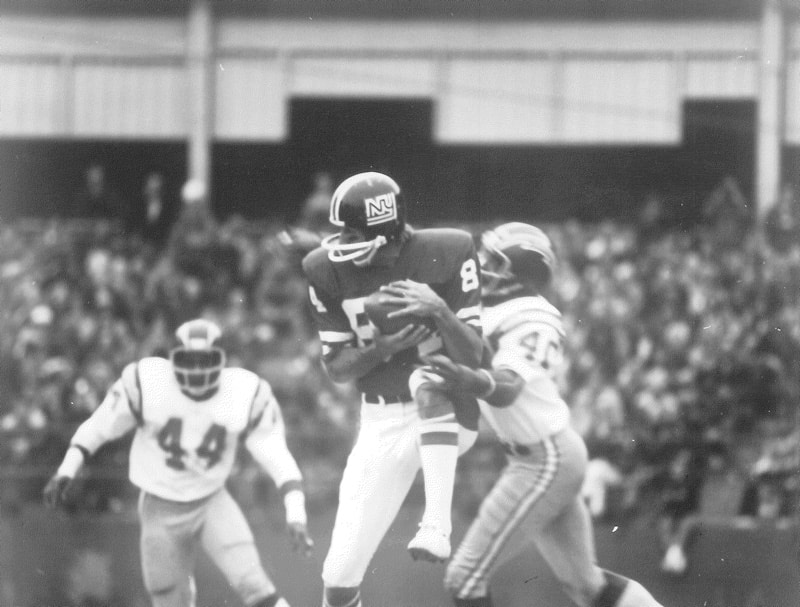 Gillette became the most decorated player in UR history, named first-team All-American by the Football Writers Association, Time, Sporting News and The Associated Press. He played professionally for San Diego, St. Louis and the New York Giants.
UR didn't have to wait long for its next star. Barty Smith of Douglas Freeman High was not only the 1969 Virginia high school player of the year, he was a Sunkist High School All American. A member of the Virginia High School Hall of Fame, Smith was twice All Southern Conference for the Spiders, carried them to another Tangerine Bowl appearance, was the most valuable player in the East-West Shrine game and a first-round draft pick of the Green Bay Packers.
In Ashland, Randolph-Macon fielded its finest football team ever. Coach Ted Keller's Yellow Jackets defeated Hampden-Sydney, finished 8-1 and earned a berth in the inaugural Knute Rockne Bowl against Bridgeport (Connecticut) in late November. Howard Stevens scored three times and R-MC stormed past the Purple Knights, 47-29, to win the Eastern Championship of the National Collegiate Athletic Association.
Back downtown, it had been a year since the Medical College of Virginia merged with the Richmond Professional Institute and gained the name Virginia Commonwealth University. Its basketball team, coached by Benny Dees, cobbled together winning records in their inaugural 1968-69 and 69-70 seasons at 12-11 and 13-10 respectively. Home games were held at the Franklin Street Gym, though that would change. In 1969, ground was broken on a planned 12,000-seat downtown arena and the Rams would soon play at both locations.
But the Coliseum never realized the heights its owners promised the city. An unnamed source told Shelley Rolfe of the Times-Dispatch that the goal was to bring the Atlantic Coast Conference basketball tournament to Richmond. If the ACC's signature event ever comes to town, it won't be staged at the big brown saucer, but whatever goes up in its stead.
Another university, the one located in Blacksburg, was about to welcome Allan Bristow of Henrico High, a gangly 6-foot-7 forward who had been named All-State. Bristow would lead Tech's freshman/JV basketball team with a 27.1-point average and ultimately take it to the 1973 National Invitational Tournament championship at Madison Square Garden.
OTHER 1969 HIGHLIGHTS AND ODDITIES
Cornelius Johnson of Richmond High School and Virginia Union played offensive line for that Baltimore team beaten by the Jets. He didn't have to wait long for redemption, however; he was still a Colt when they defeated Dallas in Super Bowl V in Miami. By that time, Baltimore had been assigned to the AFL following the merger of the two leagues. … Willie Lanier of Maggie Walker High and the Kansas City Chiefs was an AFL All-Star in 1969. He would finish his career in the Pro Football Hall of Fame. … John Barelli was an All-Southern Conference defensive tackle for UR that year. He ultimately became chief security officer at New York's Metropolitan Museum of Art. … Charley Bonaparte, a 6-1 guard from Armstrong High School and Norfolk State, scored a record 59 points in one game of that year's Portsmouth Invitational. He was drafted by the NBA's San Diego Rockets that year. … Lanny Wadkins of Meadowbrook High won the Eastern Amateur golf tournament in Portsmouth. He followed that with the 1970 U.S. Amateur title, 21 PGA Tour victories and the 1977 PGA Championship. … The Collegiate School basketball team, coached by the legendary Petey Jacobs, won 18 straight games on its way to a 28-2 season mark. No Virginia school beat them that year. … Hermitage High shortstop Gene Alley, plagued by shoulder woes, played in just 82 games and batted .246 for the Pittsburgh Pirates. … Benedictine High's basketball team likely experienced the cruelest weekend of any team, any sport, in the city. On Friday, Jan. 3, the Cadets lost to John Marshall. The next night, they fell to Holy Cross. However, it took the winners 10 combined overtimes to triumph. John Marshall needed seven; Holy Cross "just" three. … The Richmond Roadrunners of the Atlantic Coast Football League signed an agreement with the NFL's New Orleans Saints to be their minor-league affiliate. The arrangement ended, as did the Roadrunners, in 1970. … Secretariat wouldn't be born until three months into 1970.
---
Jim Ducibella covered the Washington Redskins, college football and basketball, and golf during 27 years at The Virginian-Pilot in Norfolk before leaving in 2008. He is a seven-time Virginia sportswriter of the year and 2010 inductee into the Virginia Sports Hall of Fame.
---
On April 6, The Richmond Times-Dispatch reported that the Baltimore Orioles defeated the Philadelphia Phillies in exhibition baseball at Parker Field, aided in part by a two-run homer by Frank Robinson.
After the 1968 merger of the Medical College of Virginia and Richmond Professional Institute, the new VCU announced new colors (gold and black) and a new, abstract, non-traditional seal.