1969: Sparking the Gay Rights Movement
| August 27th, 2019
Invading the closet
---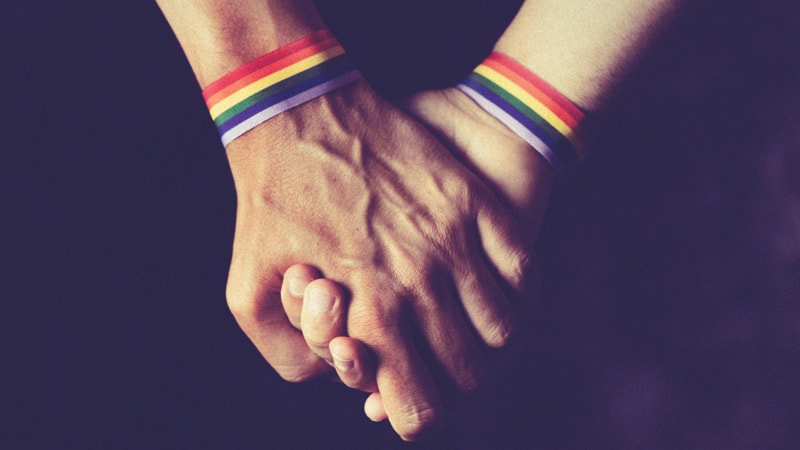 During an era when lesbian, gay, bisexual and transgender people needed to hide their identity in public, gay bars were a place of refuge. Yet these same establishments were frequently targeted by police. On June 28, 1969, New York City police raided the Stonewall Inn, a gay club in Greenwich Village. The police actions sparked a riot that spanned six days and served as a catalyst for the gay rights movement.
Lesbian and Gay Richmond, by Beth Marschak and Alex Lorch, described the atmosphere in Richmond that year. In Virginia, Section 4-37 of the ABC code allowed for license revocation if the establishment was a meeting place for "narcotics, drunks, homosexuals, prostitutes, pimps, panderers, or other habitual law violators." The Virginia ABC board enforced an anti-homosexuality law against Richmond gay-frequented restaurant and bars, including Renee's (720 E. Grace St.) and Rathskeller's (3526 W. Cary St.). The board's actions provoked Richmond's first public gay protests.
Marschak and Lorch included a protest letter in the Richmond Times-Dispatch from Hunter "Patch" Adams, who was attending the Medical College of Virginia: "I find myself too humble to be presumptuous enough to think I'm more deserving a beer than a homosexual is. I'm afraid that in the atomic powered age, I feel no safer drinking with heterosexuals, especially those harboring paranit (sic) of the homosexual in the next booth."
The law remained on the books until 1993, when the Virginia General Assembly removed the anti-gay provisions.
Today, Richmond has several openly LGBTQ+ bars and a dedicated theater troupe.
Bill Harrison, executive director of Diversity Richmond, says, "We have numerous LGBTQ organizations, such as those that work with youth, legislation, seniors, theater, religion and community building. We have a mayor and city council that has often made LGBTQ issues a priority. The Human Rights Campaign recently gave Richmond top scores when rating cities across the country in regard to LGBTQ protections. With that said, it is still legal in Virginia to fire someone or deny them housing based on sexual orientation or gender identity in Virginia."
"The acceptance of the LGBTQ community in Richmond has always been, in my opinion, favorable, but it is now strongly embraced. It is not the issue with our younger generations that it was in the past. Getting to know us has caused the fears to go away."