Inspiring United States Disabled Open Golf Championship in Richmond
| May 17th, 2019
The Richmond Region hosted the 2019 event at Independence Golf Club
---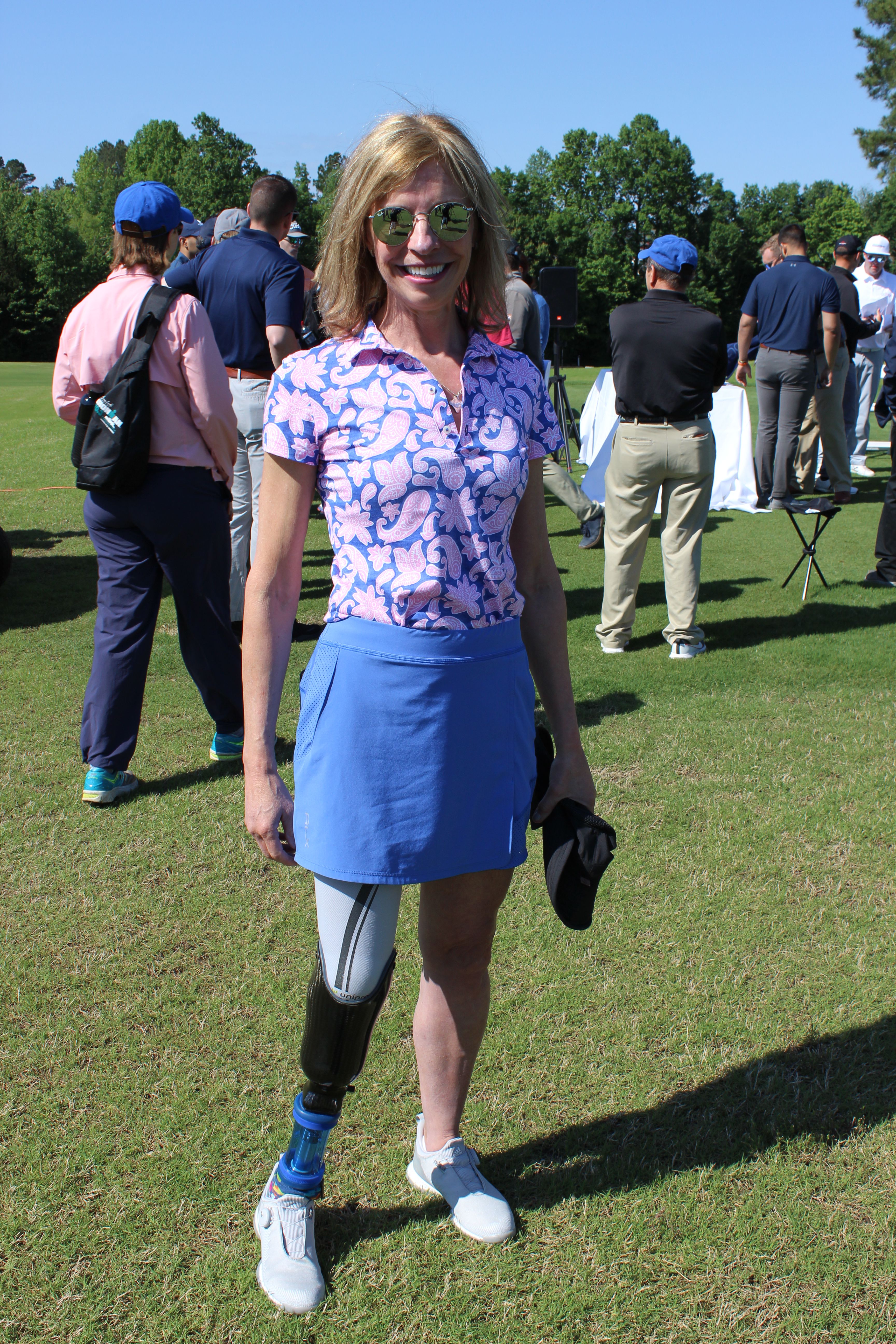 Even the opening ceremony for the 2019 United States Disabled Open Golf Championship was inspiring. As I walked by the driving range, I saw several men with prosthetic legs taking warm-up shots. As I joined the crowd getting ready for the opening remarks, I saw other impairments. But soon, I just saw golfers eager to begin their competition, to tee off and begin their 18 holes of golf on the beautiful Virginia morning at Independence Golf Club in Powhatan County.
The remarks were brief, to stay on schedule for a 10 o'clock tournament start – undoubtedly a relief to the competitors. The audience was introduced to Jason Faircloth – but, apparently, he needed no introduction, as he received a rousing round of applause. As the founder of the US Disabled Golf Association, he was known and appreciated by the USDGA members. In 2011, Jason Faircloth became the first American to play in the Disabled British Open – one of only three persons with cerebral palsy to play in the event. He finished 34th overall and sixth in his flight in 2011, and 28th overall and runner-up in his flight in 2012. After his experiences, Faircloth decided that the U.S. needed its own event for adaptive golfers.
At the 2019 championship at Independence Golf Course, 74 players, including five women, represented nine countries – the U.S., Belgium, Sweden, England, Costa Rica, Canada, Denmark, Mexico and Argentina. Impairments included amputations, blindness, cerebral palsy, short of stature and multiple sclerosis. The field included elite golfers but was open to all golfers with physical and intellectual impairments and golf handicap indexes not exceeding 30. The event was flighted into three divisions and awards given in each of the divisions (net and gross).
I spoke with one of the female competitors, 56-year-old Deborah Smith from Western Springs, Illinois, who had a below-the-knee amputation four years ago, after struggling with 35 limb salvage surgeries following a motorcycle accident when she was 19. "I felt terrified [of the amputation], but was in pain and using a walker or crutches to get around. My leg was an obstacle, a prosthesis an opportunity," she recalls.
The USDGA introduction to Smith reports, "Since her amputation she began golfing again, completed many 5Ks, and has competed and placed in many adaptive sailing regattas. In 1998 Deborah learned she had contracted Hep C from blood transfusions after her accident, and was successfully treated with a year of daily chemo. She is also a 10-year cancer survivor. As a 'serial survivor,' she considers herself the luckiest unluckiest person she knows. Deborah is grateful for her family and friends, who have encouraged her through many challenges, and for the new friends she's made through adaptive sports."
Other USDGA participants include Clarence "David" Sutton, a 50-year-old Special Olympics athlete from Virginia Beach; Steve Kuketz from Quincy, Massachusetts, a "one-arm play paraplegic, left eye blind, after auto accident injuries in 1991, who uses a Paragolfer cart; and Jeremy Bittner from Pittsburgh, Pennsylvania, whose lower left leg was amputated following a lawn mower accident with he was 4.