A Guide to Some of VA's Best Breweries
| May 31st, 2016
Grab your friends and family for these relaxing brewery hangouts
---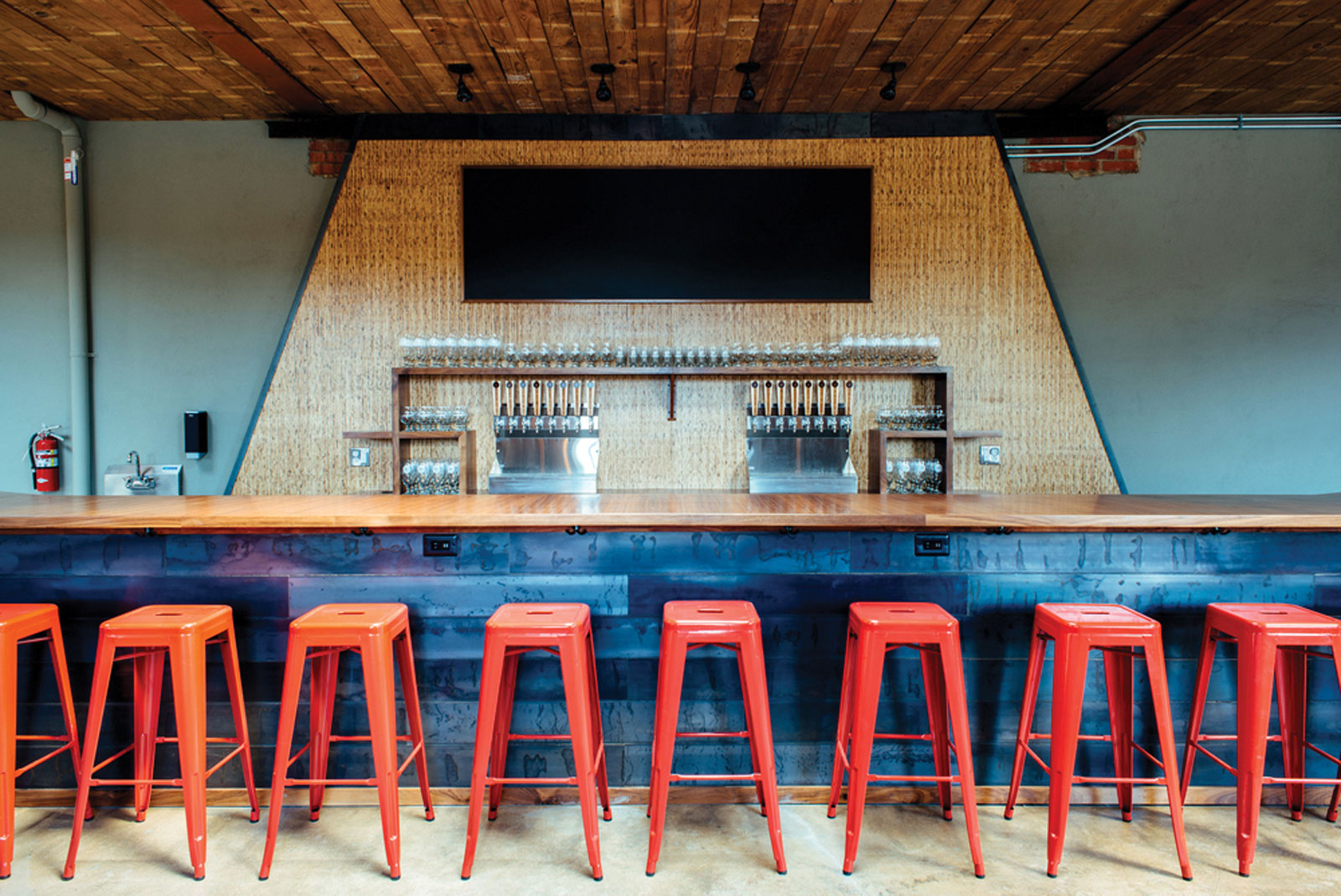 Feel the sweet Virginia breeze caress your cheeks.
Soak up the greenery of grass and garden.
Watch the kids frolic happily nearby.
Catch up with family and friends on a spacious deck.
Smell the savory scent of food sizzling on a grill.
And taste the full-bodied flavor of locally made beer.
Sound good?
Then head to a brewery or brewpub and make this – and much more – part of your summer fun.
A Guide to Some of VA's Best Breweries
Destinations

The blossoming of craft beer culture in the nation has changed the character of breweries, making tasting rooms and beer gardens destinations for relaxation, recreation, socialization, entertainment, family time and learning. With their emphasis on history and local ingredients – from homegrown hops to beef from nearby farms – these breweries create targets for tourists as well as hangouts for meet-up groups and the neighborhood gang.
And for those who fall into the boomer bracket, two extra incentives apply: Breweries cater to multiple generations, and they're hip!
"We strive to provide an inviting environment for guests of all ages," said Scott Jones, co-owner of Triple Crossing Brewing Company on Foushee Street in Richmond. "That begins with the little ones and the wide array of games we have on hand."
Remember the Candy Land game you played as a kid? Race past the Gumdrop Mountains with your grandchildren while you savor a pint of Triple Crossing's flagship Falcon Smash IPA. More sophisticated games – from cornhole to Jenga – keep older young'uns amused.
Triple Crossing is far from alone in providing games. And the importance of being family-friendly is not restricted to the newbies among breweries.
"Several years ago, one magazine actually voted us the most family-friendly restaurant in Richmond," said Dave Gott, vice president of operations at Legend Brewing Company.
Legend tapped its first keg in 1994 and is now the oldest craft brewery in Central Virginia. From the get-go, the appeal of the brewpub has been twofold – excellent beers like Legend Brown Ale and the expansive view from its deck.
"The deck is a great place for families to enjoy the outdoors," Gott said. "The kids move around, but you don't have to worry too much about them running off because it's fenced in."
Legend started operating back when state law required breweries that wanted to sell their beer onsite to offer food as well. In 2012, state and industry officials gathered at Hardywood Park Craft Brewery to celebrate a landmark bill allowing breweries to sell beer and give samples without being restaurants. That and subsequent bills, including one enabling farm breweries, sparked an explosion.
Savor the setting
On a sunny day in early April, when redbuds were blushing and dogwoods were popping, beer fans lined up at Lickinghole Creek Craft Brewery in Goochland County – one of Virginia's farm breweries – to taste the latest release.
"It's good!" Valerie Cummins, 53, said of Supreme Leader, an imperial stout aged in bourbon barrels and rich with cocoa nibs and other delicacies.
She and her husband, Jim, had come from Warrenton to sample the beer and savor the setting. A bluegrass threesome played on a stage; food trucks sold sandwiches; children squealed and scampered in a meadow; and groups clustered around picnic tables and barrels.
The Cumminses are craft beer devoteés. Jim, 60, has been a homebrewer for 30 years, and they live a short hike from Old Bust Head Brewing Company. Their daughter and her boyfriend, both 24, share the passion for beer. "That's something they totally have in common," Jim said. "They talk about beer, try different beers and go to different breweries."
Standing at a nearby barrel, Mike Cain, a 58-year-old Charlottesville resident, proved you don't have to love craft beer to enjoy the destination. "I'm a Bud Light and lager beer drinker. Craft beer is not my cup of tea," he said. "But, hell, I love this place!"
Lickinghole Creek provided a midway place to meet his daughter, Mallory, 25, and her boyfriend, Thomas Rodgers, 28. They live in Richmond's Scott's Addition – a craft beer hotspot with Isley, Ardent and The Veil breweries plus a cidery and meadery. "We walk to Ardent every weekend," Mallory said. "One weekend my girlfriends and I rented a house in Nelson County and visited the breweries there."
Virginia beer trails
That region of the state boasts the original Virginia beer destination, the Brew Ridge Trail. It connects spots from South Street brewpub in Charlottesville to Blue Mountain Barrel House in Nelson County. The concept has been adapted elsewhere – in Loudoun County with the LoCo Ale Trail, in the Roanoke area with the Blue Ridge Beerway. On the Brew Ridge Trail, you can sit under the brow of the mountains and quaff fresh beers such as Blue Mountain's Full Nelson Virginia Pale Ale, Wild Wolf's Blonde Hunny Ale and Devils Backbone's Vienna Lager. If you time it right, you can see hops growing and pinch off a Cascade cone, rub it in your palms and smell the grapefruity essence that graces many beers.
All three breweries along state Route 151 serve food, and at Devils Backbone Basecamp Brewpub and Meadows the walls of the lodge are lined with mounted trophies, reflecting the hunting passion of co-founder Steve Crandall. The setting serves as a magnet for patrons of various interests – music lovers, mountain lovers, mountain bikers, Appalachian Trail hikers and more.
"We've been making a huge effort to turn Basecamp Brewpub and Meadows into the premier beer destination in Virginia," said Hayes Humphreys, Devils Backbone's chief operating officer. The brewery's acquisition by Anheuser-Busch InBev should provide funds toward that goal, Crandall indicated.
At the Basecamp, a 400-seat beer garden with an outdoor bar and grill provide laid-back ways to enjoy the scenery, and camping facilities offer outdoor options for visitors. On June 25, the Basecamp will hold the first Daypack Games, with a 5K run, a kickball tournament and beer-inspired contests. The campground is packed every August for the Virginia Craft Brewers Fest. (BTW – If you're an RV camper, check out Center of the Universe Brewing Company in Ashland – there's a campground right across the road.)
Nourishing other interests
Like live music? Breweries provide popular venues for bluegrass, blues, jazz, rock and even classical. Hardywood Park packs members of the Richmond Symphony amid barrels of aging beer for its Rush Hour series.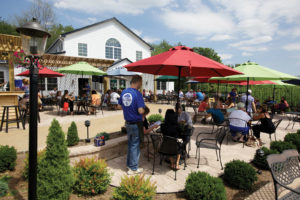 Like the outdoors? The trails of the Blue Ridge have their own beauty and appeal, but attractions such as the Virginia Capital Trail draw enthusiasts of a different type. Bikers and runners whiz and wheeze along the route, a 55-mile path connecting Richmond, Williamsburg and Jamestown.
Stone Brewing Company on Williamsburg Avenue provides easy access to that route as well as to trails along the James River. "We welcome bicyclists, and we will be installing bike racks soon," said Juliellen Sarver, Stone's community relations manager in Richmond. The tasting room, which opened in February, plans to offer beers brewed at the 200,000-square-foot facility this summer.
Stone also is among numerous breweries that cater to canine owners by providing water and dog biscuits. Strangeways Brewing on Dabney Road holds the Bark and Beer Fest in April and the monthly Yappy Hours. "We're always dog-friendly outside," said Cheyenne Burnham, the brewery's communications director. "We also provide free doggie treats and water bowls."
If it's exercise you crave, Strangeways, Hardywood Park and others provide yoga sessions, group runs, cycling meet-ups and more. But at least one brewery in the greater Richmond area wants to foster connections of a more old-fashioned sort.
"Beer for me is about relaxing and having a great time chatting with friends," said Trae Cairns, owner of Midnight Brewery in Rockville. "We don't offer public Wi-Fi. We want people to disconnect for a bit and talk with others. People live in a fast-paced world, and sometimes it is the small things we overlook."
Style starters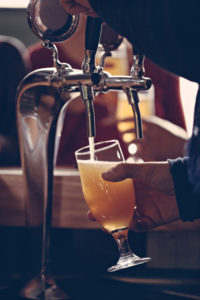 Don't know the difference between an IPA and an ESB? Here's a quick guide to get you headed in the right direction.
Easy-drinking beers: These beers are low or moderate in alcohol content, light in color, low in bitterness and yet full of flavor. Try a Kölsch (a German ale), cream ale, blonde ale, golden ale, Bohemian or German-style pilsner, saison, Munich Helles or just a straight lager.
Middle-of-the-road beers: These are moderate in alcohol content, gold to amber in color and a bit bigger in flavor. Try a Vienna lager, California common (otherwise known as steam beer), wheat beer, witbier, Oktoberfest (or Märzen), amber ale and Irish red ale.
Hoppy beers: Hops give beer bitterness to balance the sweetness of malt. The hoppiest style is India pale ale, or IPA. These beers are light to copper in color, moderate to high in hop bitterness and moderate to high in alcohol content. Pale ales are on the less hoppy side; double or imperial IPAs can be very hoppy. Extra Special Bitters (ESBs) have medium bitterness and are moderate in alcohol and easy drinking.
Malty beers: Malt comes from grain, mainly barley, and gives beer sweetness. Alcohol content and color can range all over the map. Examples include Scottish ale, Scotch ale, bock (including Maibock and doppelbock), brown ale and Belgian dubbel.
Dark beers: Malt that's been roasted makes the beer darker, so look for some toasted character; the darkest beers also may have some coffee and chocolate flavors. Try dry Irish stout (Guinness is an example), oatmeal stout, milk stout, porter, strong Scotch ale, schwarzbier, dunkel and dunkelweizen.
Other options: Like something sour or tart? Try a lambic, Berliner Weisse, Flanders red ale or gueze. Like something spicy? Try any of the Belgian styles. Smoky? Try a rauchbier. Fruity? Barrel-aged? Salty? There's something for everybody.
For the brewery listings that correspond with the map, visit here.
[EDITOR'S NOTE: Updated Jan. 30, 2018, to reflect the closing of 7 Hills Brewing in Richmond.]