A Guide to What's New with Virginia Museums
November 19th, 2019
Been there, done that? Not so fast!
---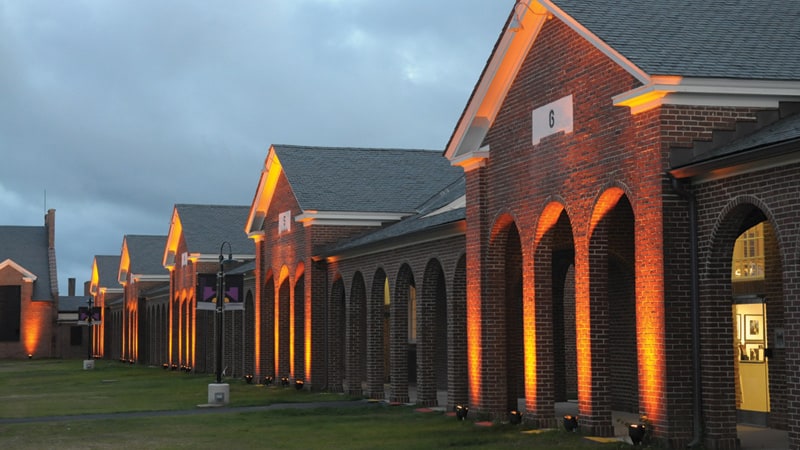 ---
Improvements, new permanent exhibits and temporary traveling exhibitions, discoveries – and even entirely new organizations – museums are always in flux. We reached out to museums large and small throughout Virginia to bring you the latest.
Day trip? Overnighter? Traveling through? This guide can steer your way.
NORTHERN VIRGINIA & D.C.
D.C.  |  Smithsonian Anacostia Community Museum  |  Interprets the impact of historical and contemporary social issues on urban communities. Reopening fall 2019 after renovations. Anacostia.si.edu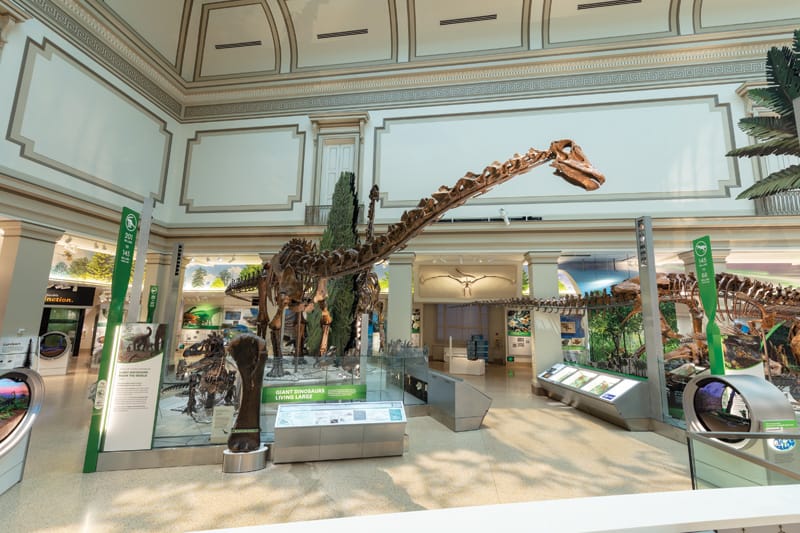 D.C.  |  Newseum  |  The museum of media and the First Amendment closes on Dec. 31. The collection will still circulate for educational programs, events and more. "Today's Front Pages" will still display nearly 1,000 newspaper front pages. Newseum.org
LEESBURG  |  George C. Marshall's Dodona Manor  |  The general's home, with new audio elements added to the tour program, including George Marshall in his own words. A new display on General and Mrs. Marshall's wardrobes. GeorgeCMarshall.org
MIDDLEBURG  |  National Sporting Library & Museum  |  The literature, art and culture of equestrian, angling and field sports. Leading the Field: Ellen Emmet Rand: Rand was one of the first successful professional female artists in the U.S.; the exhibit pulls from Rand's 1936 Sporting Portraits show (through March 22, 2020). Thrill of the 'Chace: Steeplechasing in Art: artwork of jockeys and their mounts traversing the countryside (April 10-Sept. 13, 2020). NationalSporting.org
FRONT ROYAL  |  Belle Boyd Cottage  |  The family cottage of Belle Boyd, Confederate spy, and one of the oldest buildings in Front Royal. Getting exterior repairs and updates (scheduled for completion in 2020). Open for guided tours. WarrenHeritageSociety.org/Belle-Boyd-Cottage
PRINCE WILLIAM COUNTY  |  National Museum of the Marine Corps  |  Opens an extension of the Legacy Walk Gallery in November, highlighting post-Vietnam. New exhibits: Terror Strikes, about Sept. 11, 2001; No Better Friend, exploring Marine noncombat roles; and Semper Family, on Marine Corps families. USMCMuseum.com
FAUQUIER COUNTY  |  The Fauquier History Museum at the Old Jail  |  Opens a new children's corner for kids 4 to 12 years old exploring the county's agricultural history. FauquierHistory.org
FAIRFAX  |  National Museum of the United States Army in Fairfax  |  The entire history of the U.S. Army. The 185,000-square-foot museum will incorporate the latest advances in museum exhibits. Admission will be free (timed tickets will initially be required). Opening June 4, 2020 TheNMUSA.org
FAIRFAX COUNTY  |  Women's suffrage movement sites  |  Fairfax County commemorates the centennial anniversary of the passing of the 19th Amendment with two attractions opening in 2020.
The Turning Point Suffragist Memorial, at Occoquan Regional Park, will be dedicated in August 2020. The 1.6-acre national memorial will cover the movement through 19 informational stops and include a landscaped meditation garden. A stop along the Constitution Trail. SuffragistMemorial.org
The Workhouse Arts Center and Workhouse Prison Museum, which already touches on women's suffrage history, is opening a separate venue, the Lucy Burns Museum, in a notorious D.C. prison that incarcerated suffragettes. WorkhouseMuseums.org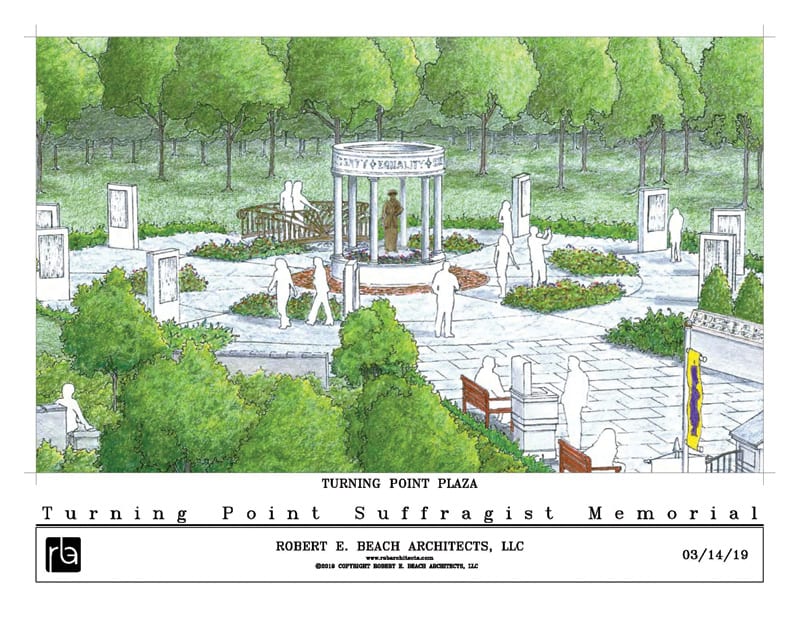 ARLINGTON  |  DEA Museum and Visitors Center  |  The history of drugs, drug addiction and drug law enforcement in the U.S. The museum closed for renovations (but continues to operate virtual exhibits and educational programs) and plans to reopen fall 2020. DEAMuseum.org
ALEXANDRIA  |  Tall Ship Providence  |  A full-scale replica of the first ship authorized to serve in the Continental Navy and John Paul Jones' first American command under General George Washington. Used in filming Pirates of the Caribbean. The ship arrived at Old Town this summer, offering public tours and Potomac River cruises. TallShipProvidence.org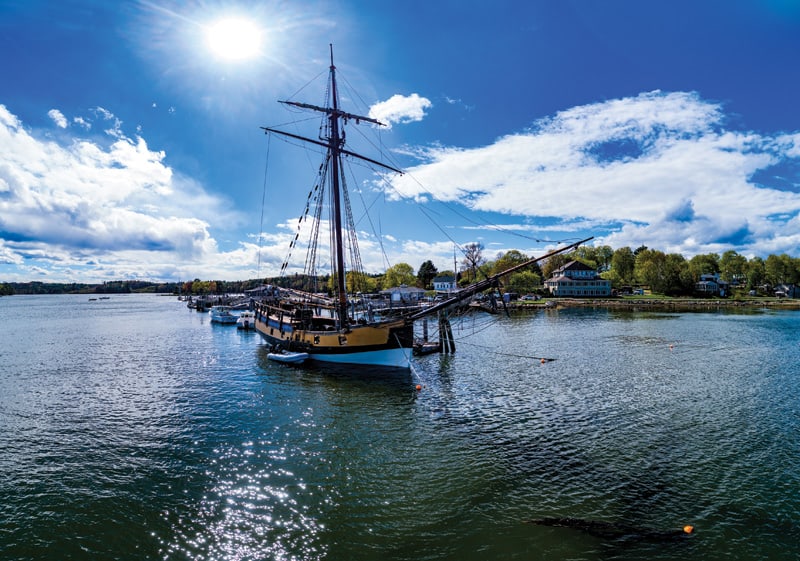 SPOTSYLVANIA  |  Spotsylvania County Museum  |  Will be moving, with new exhibits and a new inventory of collections. SpotsylvaniaMuseum.org
SPOTSYLVANIA  |  John J. Wright Educational and Cultural Center Museum  |  The education, culture and civic life of Spotsylvania County's African Americans and how they contributed to the county. Named for an African American community leader and founder of the county's first African American high school. Nov. 18 was recently declared John J. Wright Day. New permanent exhibition: For the People Had a Mind to Work: A Century of African American Education in Spotsylvania County. JJWMuseum.org
FREDERICKSBURG  |  Fredericksburg Area Museum  |  Permanent exhibition (Heirlooms and Relics: A Portrait of a Community and A River Runs) and changing collections. The People's Gallery: local collections, like Matchbox cars, sports memorabilia and Disney collectibles. These Old Walls: A Town and Its Stories: the town's buildings and history through photography, objects and other sources (through December 2020). FAMVA.org
FREDERICKSBURG  |  Ferry Farm at Historic Kenmore  |  Ferry Farm, a replica of George Washington's boyhood home, has opened to the public as a living museum. Interprets life in Washington's era as it shaped the first U.S. president. Built using 18th-century construction methods and filled with reproductions, allowing visitors more freedom to touch. Kenmore.org
---
COASTAL VIRGINIA
IRVINGTON  |  Steamboat Era Museum  |  The pilothouse from the steamboat Potomac has been restored and installed. The largest surviving remnant of the Chesapeake Bay steamboat era, it complements the museum's examination of boats and rivermen and their impact on the region. SteamboatEraMuseum.org
JAMESTOWN  |  Jamestown Settlement  |  Refreshed gallery exhibits, opening in phases. Incorporates new historical research, newly acquired artifacts and multimedia exhibits exploring 17th-century Jamestown and its impact on Virginia's development. Features an experiential theater on Bacon's Rebellion. HistoryIsFun.org
YORKTOWN  |  American Revolution Museum at Yorktown  |  Forgotten Soldier: African Americans in the Revolutionary War: stories of enslaved and free African Americans who fought on both sides of the Revolution and their contributions in establishing the nation (through March 22, 2020). HistoryIsFun.org
WILLIAMSBURG  |  The Art Museums of Colonial Williamsburg  |  Currently expanding to provide new gallery space and improved access. Both remain open during construction.
Temporary exhibits at DeWitt Wallace Decorative Arts Museum: The Textile Arts of Britain (through Jan. 2, 2021); "To Arm Against an Enemy": Weapons of the Revolutionary War (through Dec. 31, 2022); Upholstery CSI: Reading the Evidence (through December 2020); and Artists on the Move: Portraits of a New Nation (through December 2019)
At the Abby Aldrich Rockefeller Folk Art Museum: Folk Art Underfoot: American Hooked Rugs (through September 2020); Navajo Weavings: Tradition and Trade (through May 2020); America's Folk Art; We the People: American Folk Portraits; German Toys for America; Down on the Farm; and Revolution in Taste.
ColonialWilliamsburg.com/art-museums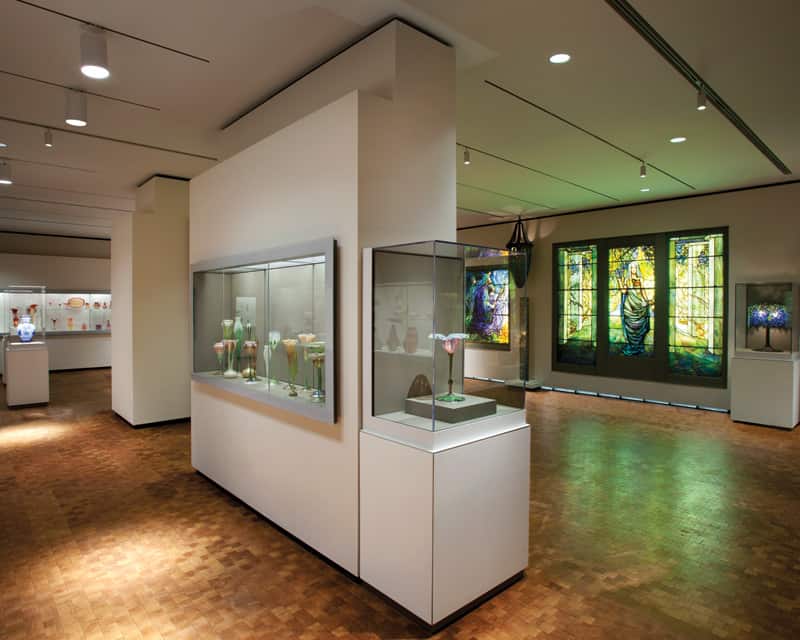 NORFOLK  |  Chrysler Museum  |  Artwork and exploration of ideas. Agony and Ecstasy: Contemporary Stained Glass by Judith Schaechter: the extremes of the human experience (through Jan. 5, 2020). Thomas Jefferson, Architect: Palladian Models, Democratic Principles, and the Conflict of Ideals: the divergence of Jefferson the thinker celebrating liberty and democracy versus Jefferson the slaveowner (through Jan. 19, 2020). The Architecture of Slavery: photographs of Southern plantations and slave dwellings paired with archival text from slave owners and enslaved people (through March 1, 2020). Waterscape: Picturesque Views of Hampton Roads: compares the prints of 19th-century artist Joshua Shaw with the work of contemporary Virginia photographer Scott Jost (through April 5, 2020). Brendan Fernandes: Bodily Forms: sculpture portraying the beautiful yet painful world of professional dance (Jan. 17-June 28, 2020). John Akomfrah: Tropikos: 2016 film exploring the dynamics between slaveowners and the enslaved during the brutal Transatlantic Slave Trade (through Jan. 5, 2020).
VIRGINIA BEACH  |  Virginia Museum of Contemporary Art  |  Three temporary exhibitions through February 2020. Michael Kagan: I Was There When It Happened: from a Virginia artist. Charged: interplay of art and technology. Echard Wheeler: In Stillness: black and white images of First Landing State Park.
Opening in 2020 is Shifting Gaze: A Reconstruction of the Black & Hispanic Body in Contemporary Art from the Collection of Dr. Robert B. Feldman (March 21-Aug. 16, 2020) VirginiaMOCA.org
---
CENTRAL VIRGINIA
PETERSBURG  |  The Siege Museum > The Exchange Building  |  The Siege Museum has been renamed The Exchange Building and now covers 400 years of local history: indigenous people, women and children, African Americans, commerce, the American Revolution, the Civil War and Civil Rights. The building is being renovated for historical accuracy. In November, the museum will conduct tours promoting prominent African American Petersburg citizens. PetersburgPreservationTaskForce.com
ORANGE  |   The James Madison Museum of Orange County Heritage  |  Covers U.S. president/founding father James Madison and First Lady Dolley Madison, Orange County-born President Zachary Taylor, agriculture and transportation, and African Americans. Two new exhibits are Manahoac Confederacy: tools, artifacts and information about these tribal communities; and American Silk Mill: connecting local silk mill to national manufacturing and Japanese silk markets (through Sept. 30, 2020). TheJamesMadisonMuseum.net
LOVINGSTON  |  Oakland Museum  |  Targeting an expanded permanent exhibit on Hurricane Camille's impact for 2020: how the August 1969 storm damaged and changed communities; the meteorological forces causing the torrential rain; a documentary video; and a tribute to the 124 victims. (Closes seasonally, December till March, except by appointment.) NelsonHistorical.org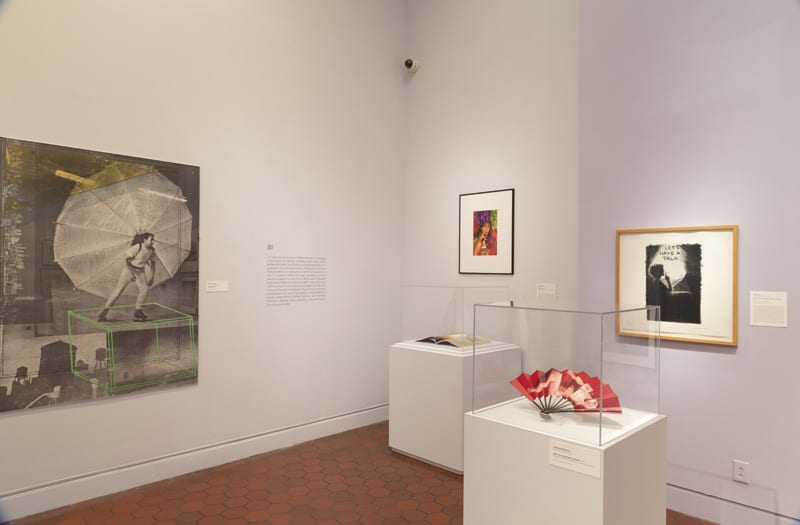 CHARLOTTESVILLE  |  Fralin Museum of Art at the University of Virginia  |  Recently announced that historically underrepresented artists will be a focus in at least half of its exhibitions moving forward. Recent projects: contemporary artist Vanessa German, Georgia O'Keeffe watercolors produced during her time at UVA and contemporary Native American artists. Acquisitions include works by Zanele Muholi and Martine Gutierrez, the first non-binary and first transgender Latinx contemporary artists in the museum's collection; by Suzanne McClelland; and by Native American artists Rick Bartow and Debbie Clashin. Temporary exhibitions: Otherwise: the influence of LGBTQ+ culture on visual art (through Jan. 5, 2020). The Inside World: Contemporary Aboriginal Australian Memorial Poles (opens Jan. 24, 2020). UVAFralinArtMuseum.Virginia.edu
LYNCHBURG  |  Maier Museum of Art at Randolph College  |  Collection of American art, chiefly from the 19th to 21st centuries, including works by Thomas Hart Benton, Mary Cassatt, Edward Hopper, Georgia O'Keeffe and many others. Upcoming exhibitions: Children's Book Illustrations: Visual Storytelling: children's book illustrators, including 2019 Caldecott Medal winner Sophie Blackall and others (through Dec. 15, 2019). Consistency of the Temporal: Beatrice Modisett layers images and histories, from Italian ruins to her grandparents' farm (Jan. 31-April 12, 2020). Passages: An Installation in Progress by Cheryl Harper: histories of the privileged and the enslaved (Feb. 28-April 12, 2020). MaierMuseum.org
LYNCHBURG  |  Lynchburg Museum System  |  Lynchburg Takes Flight: Aviation History in the Hill City: items from the local airport, Piedmont Airlines, local aviator Lucille Kent and NASA astronaut Leland Melvin. Video interview with Chauncey Spencer on the Tuskegee Airmen (through Dec. 31, 2019). 2020: 100th Anniversary of Women's Right to Vote: local women's involvement. LynchburgMuseum.org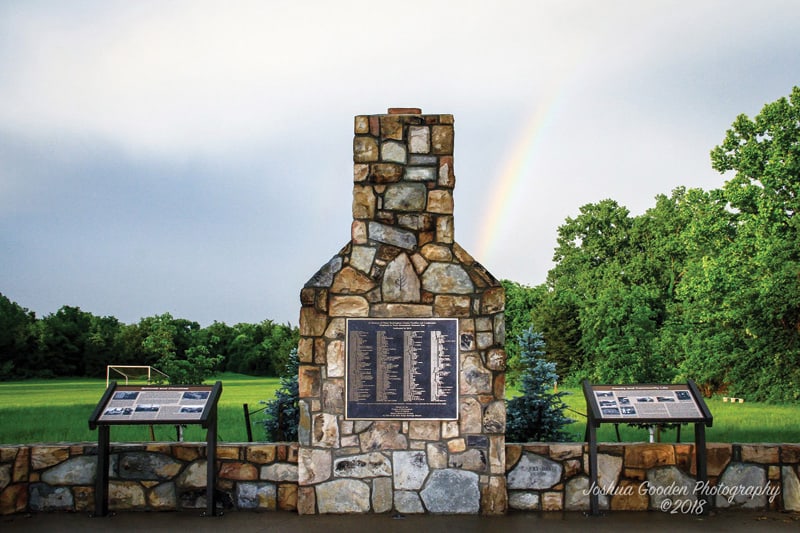 SHENANDOAH  |  The Blue Ridge Heritage Project  |  In Virginia localities where land was acquired to create Shenandoah National Park in the Blue Ridge Mountains, a grassroots organization is establishing monuments to families removed from their homes during the 1920s and '30s to make way for the park. Shaped like chimneys to depict the remnants after the federal government evicted residents and burned homes and barns. Each is unique and includes a plaque with names of those displaced. Some include additional interpretive signage about schools, work, farming, family life, etc. BlueRidgeHeritageProject.com
LEXINGTON  |  Virginia Museum of the Civil War  |  Upgrading exhibits; estimated completion in spring 2020. VMI.edu/newmarket
STAUNTON  |  Woodrow Wilson Presidential Library and Museum  |  New temporary exhibit opening early November, Protesting the President: topics being protested in 1919 and similarities to today: immigration, race relations, women's rights, workers' rights, etc. Plans are underway to refine permanent exhibits to better connect with contemporary audiences. WoodrowWilson.org
WAYNESBORO  |  The Russell Museum  |  Opened this year with artwork of Walter Russell, a New Thought philosopher and founder of the University of Science and Philosophy, including art on display at Swannanoa during his residence. Tours, classes, speakers and special events. Philosophy.org/museum.html
ROANOKE  |  Taubman Museum of Art  |  Two new exhibits. POP Power from Warhol to Koons: Masterworks from the Collections of Jordan D. Schnitzer and His Family Foundation: the evolution of Pop (through March 8, 2020). HUNTOPIA from Hunt Slonem: art and antique furnishings together in vibrant, immersive vignettes (through March 29, 2020). TaubmanMuseum.org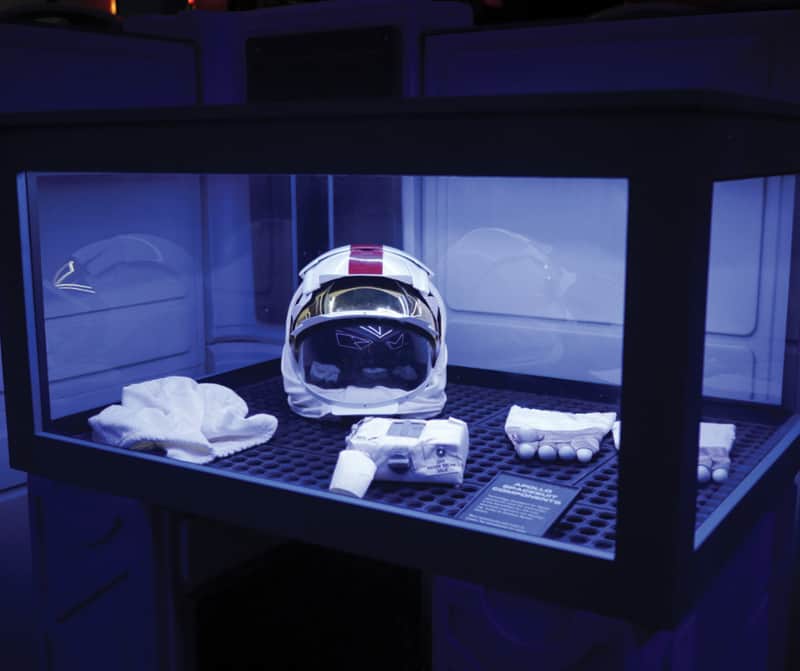 ROANOKE  |  Center in the Square  |  Multiple organizations share space, including museums and a theater.
Kids Square has added a kid-size firetruck and will add a tiny town with restaurant, construction site and more. KidsSquare.org
Science Museum of Western Virginia presents Be the Astronaut, exploring space travel and navigation by fusing physical exhibits and video game technology, including the design and execution of a space mission (through February 2020). Mushrooms & Microbes: new permanent exhibit on the importance and uses of fungi and microbes. SMWV.org
SALEM  |  Salem Museum  |  Two new exhibits highlight sports. Salem Champions Gallery: local scholastic and professional sports teams. Hometown Teams: How Sports Shape America: Smithsonian traveling exhibition on underdog legends, rivalries and victories, from professional to playgrounds (through Jan. 4, 2020). SalemMuseum.org
ROANOKE  |  Historical Society of Western Virginia / O. Winston Link Museum  |  Town & Country: Celebrating Botetourt County's 250th Anniversary through Decorative Arts: local historic and contemporary pieces of craftsmanship (through Nov. 7, 2020). Light and Shadow: Photographs by Jimmy Deck: inspired by O. Winston Link photographs (Jan. 23-May 9, 2020). RoanokeHistory.org
BROWNSBURG  |  Brownsburg Museum  |  The history, art and culture of the area, centered in this 1793 town. An exhibition of photographs from local photographers opens April 2020. (Open weekends from April to November) Facebook @Brownsburg VA
LEXINGTON  |  Miller's House Museum  |  At the intersection of the Great Wagon Road and the James River and Kanawha Canal (later replaced by a railroad), the museum interprets the industrial and transportation history of the area. Two newsworthy items: artifacts found after the removal of a nearby historic dam include industrial items and discarded millstones; and a working model of a canal lock, set for completion this fall. (Open weekends April through November.) MillersHouseMuseum.org
---
SOUTHERN VIRGINIA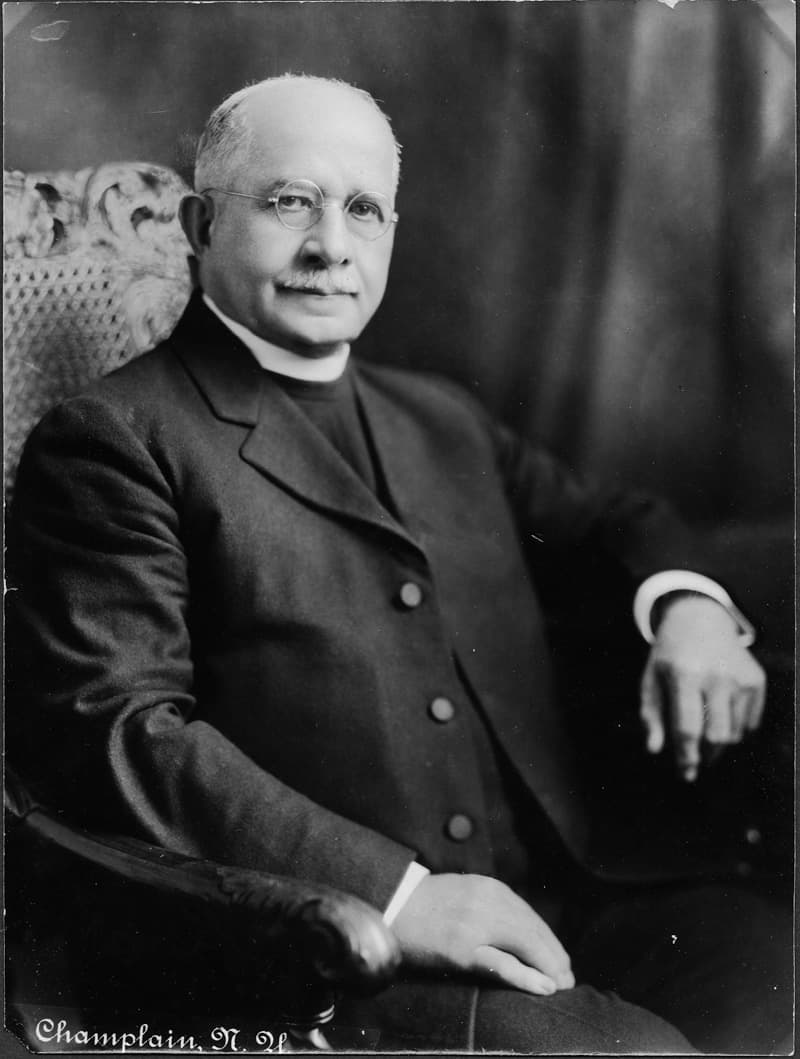 LAWRENCEVILLE  |  Saint Paul's College Museum and Archives  |  Established after the closing of historically black Saint Paul's College in 2013, the new museum held its grand opening on Aug. 10. It houses artifacts, photographs, documents and other items related to the college and its founder, James Solomon Russell.
Russell, an Episcopal priest and educator, was born into slavery in Virginia in 1857, attended Hampton Institute and established numerous churches and schools in the area, including St. Paul's Normal and Industrial School in 1888. In 1996, the Diocese of Southern Virginia named Russell a local saint for his service.
---
SOUTHWEST VIRGINIA
WYTHEVILLE  |  The Edith Bolling Wilson Birthplace Museum  |  New exhibit opens late 2019 on the passage of the 19th Amendment, focusing on President Woodrow Wilson's involvement against women's right to vote (which he later supported) and First Lady Edith Wilson's stance against. EdithBollingWilson.org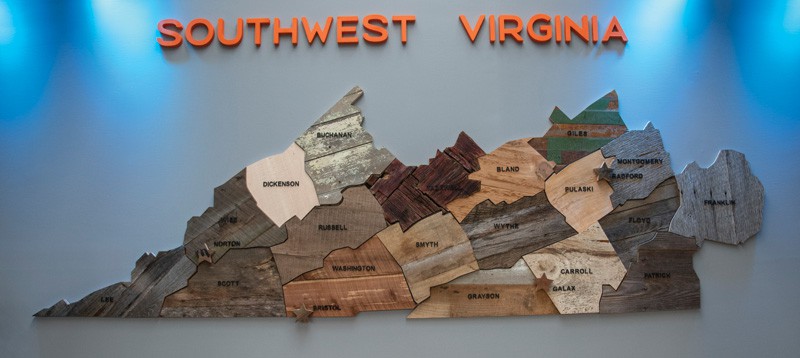 ABINGDON  |  Southwest Virginia Cultural Center and Marketplace  |  Originally opened as Heartwood, the facility has rebranded and expanded. The Crooked Road room features a new video theater, exhibits and displays on regional music. Expanded visitor center. Food and crafts to purchase from more than 300 juried local artisans. SWVACulturalCenter.com
ABINGDON  |  William King Museum of Art  |  Permanent and changing galleries and educational opportunities, covering world art, regional contemporary art, student art and cultural heritage. From These Hills: Contemporary Art in the Southern Appalachian Highlands: 24 regional artists (through Feb. 9, 2020). In Our Own Words: Native Impressions: prints on experiences of Native Americans in North Dakota, through portraits and interviews (Nov. 7, 2019-Feb. 23, 2020). By Native Hands: Native American baskets from North American cultures, 19th century to today, illustrating baskets' diversity of function and design (Nov. 7, 2019-Feb. 23, 2020). Laura Copenhaver: honors the woman who bolstered the economy of Southwest Virginia for almost 100 years and is one of 12 women represented in the Virginia Women's Monument in Richmond (Feb. 13-Sept. 27, 2020). Works by local artist D.R. Mullins (Feb. 27-June 21, 2020); The Painting Tradition, a survey of 18th- to 20th-century European paintings, techniques and how artists learned their craft (July 30-Nov. 1, 2020); and The Virginia Rifleman, exploring the long rifle, gunsmiths and uses (opening fall 2020).
In the ART LAB, opening 2020, students, makers, educators and the public can exchange knowledge and hone skills. The space will include a digital lab; darkroom; painting, drawing and printmaking studios; a clay studio; and a 3D lab. WilliamKingMuseum.org
MARTINSVILLE  |  Piedmont Arts  |  Exhibitions by international, national and regional artists, performing arts events and art classes. Sponsors a public-art, town walking tour of six murals and five sculptures. Hands, Head, Heart: Jill Jensen: creative quilts made with found objects, bits of nature, etc., inspired by Jensen's home in the Blue Ridge Mountains (through Jan. 4, 2020). Wild and Colorful World of Barbara Kobylinska: large, playful sculptures (through Jan. 4, 2020). Tawny Chatmon: photographs manipulated and united with other components. (Jan. 18-March 7, 2020) Spring exhibitions include 16 Hands of local craftsmen; Davis Choun from the artist and designer; and Expressions 2020, a judged art exhibit of more than 140 regional artists. PiedmontArts.org