A Second Home Could Be in Your Future
| April 18th, 2019
A dream come true!
---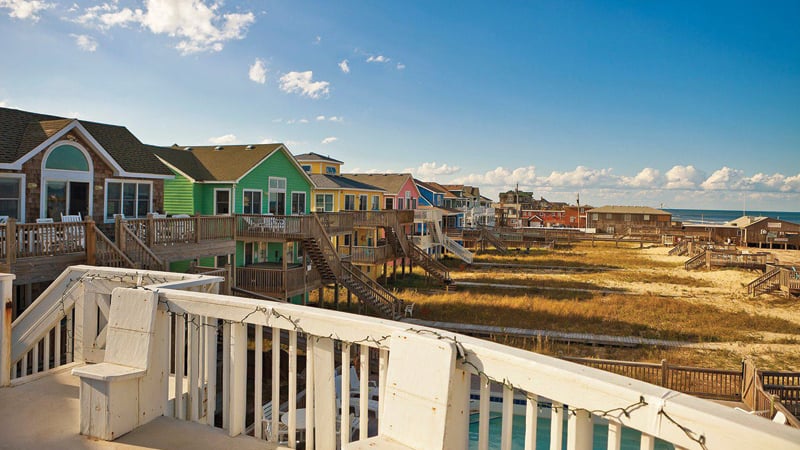 "I'll be summering at my river house." Have you ever imagined such a scenario? Or perhaps you long to retire near a mountain resort. Or is second-home ownership just an impossible dream?
It's not nearly as impossible as many may think. In fact, recent surveys indicate that upward of 12 million Americans own two or more homes. And with an improving economy and relatively low taxes, those numbers are going up. Yes, many today are finding that owning a second home is not just an affordable luxury, it also offers a variety of economic as well as somewhat more intangible advantages.
Tim Merrick, managing broker for Wintergreen Real Estate (WintergreenRealEstate.com) in Nellysford, Virginia, says there are five factors to consider when deciding whether to purchase a second home:
Enjoyment.
Tax shelter. Tax laws are complex. Always check with a trusted tax attorney or CPA before making any investment in a second home.
Income production. Many homebuyers generate additional income while renting out their homes until they retire. However, your use of the home as rental property can impact your tax advantages.
Appreciation. Typically, your investment in a second home will continue to increase in value.
Liquidity. If the time comes when you're not using that second home as you once did, how easy would it be to sell it?
Although Merrick explains that he's not putting these five factors in any particular order, his number one would probably be number one – enjoyment. Accordingly, a major factor to consider is location.
Where do you vacation now? Where do you want to live after retirement? Before you invest a lot of time in finding that second home, try renting for a short period.
The distance from your primary home to your second home is also a consideration, especially if you plan to use the second home for frequent getaways.
FAVORITE SECOND-HOME SPOTS NEAR RVA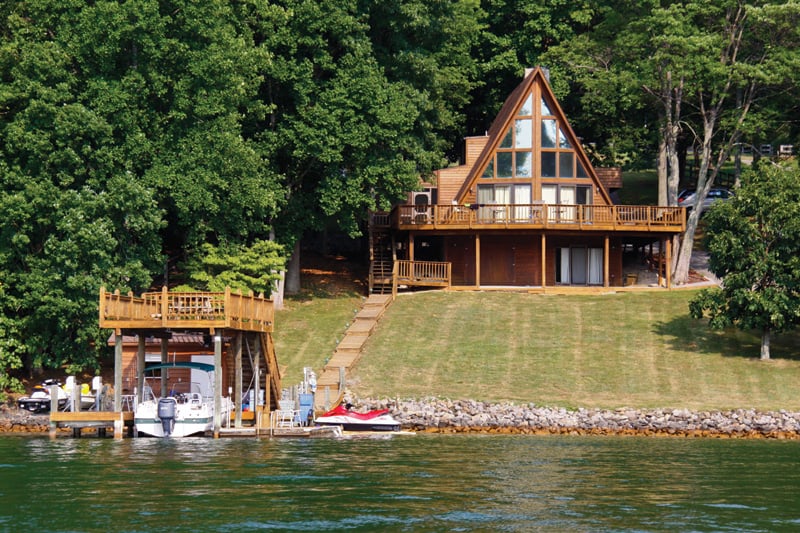 You know what they say about Richmond. We're close to everything, so regardless of your interests, you can no doubt find the ideal spot that is only an hour or two away. Perhaps you already have that special spot in mind. Maybe it's where your family vacationed when you were a child. Perhaps you want to retire near the old homeplace. But if you're unsure, consider these nearby locales.
Wintergreen. Merrick, who has been selling homes in and near the popular Virginia resort since its earliest days, says he can be more objective after more than four decades in the business. Still, he highly touts the benefits of home ownership in Wintergreen.
Citing increased environmental restrictions over the past four decades, he says, "I don't think you could do today what was done in Wintergreen in the early '70s. This is a unique, 13,000-acre resort surrounded by federally protected land."
In addition to the amenities that the year-round resort has to offer, he cites the many breweries and wineries that have sprung up nearby. And Charlottesville, with a major university and great restaurants, is just 30 minutes away. There's plenty to love about Wintergreen, indeed. Not the least of which are the housing prices. "You can still get a nice condo for $125,000 or less," Merrick says.
The Outer Banks. Sure, Virginia has its own wonderful beaches, but for generations the call of the wild surf and stately dunes of the Outer Banks has lured many Richmonders to the sea. If you've ever spent a week in one of the region's many vacation homes, you can well understand how purchasing a second home on the Outer Banks can be an appealing and lucrative, albeit rather costly, investment.
Northern Neck. Perhaps you'd rather be down by the riverside or the Chesapeake Bay. Virginia's Northern Neck and Middle Peninsula offer both. "It's a hidden destination," says Katie Horsley Dew, a third-generation broker with Isabell K. Horsley Real Estate (HorsleyRealEstate.com). "Many folks say that with its small waterfront towns, the Northern Neck today reminds them of Martha's Vineyard back in the day."
Home prices may remind you of "back in the day" as well. "They're still very reasonable," Dew says, "and we have lots of inventory."
Smith Mountain Lake. It's not the ocean, and there's no raging river, but with over 500 miles of shoreline and an abundance of water sports and recreational opportunities, Smith Mountain Lake may be Virginia's most popular lake. For a true get-away-from-it-all experience, you really can't do much better than this beautiful jewel hidden away in Bedford and Franklin counties.
Could you be among the millions of Americans discovering the joys of getting the family together at the oceanfront condo or anticipating the day when you head for the hills after retirement? The emotional rewards are many. But don't make your decisions on emotions alone. A second home should never be an impulse buy. Do your homework. Talk to both real estate and financial professionals. Perhaps one day you'll be making that move out of the city and into your personal oasis. Just be sure that your goodbye is a good buy.
---
Richmonder Steve Cook hails from Franklin County, near Virginia's mountains and Smith Mountain Lake. In addition to working as a writer, editor and publisher, Cook has worked in marketing and radio.