Abingdon: 5 Southwest VA Outdoor Treasures
| August 14th, 2020
Make the most of your mountain exploration from an Abingdon home base
---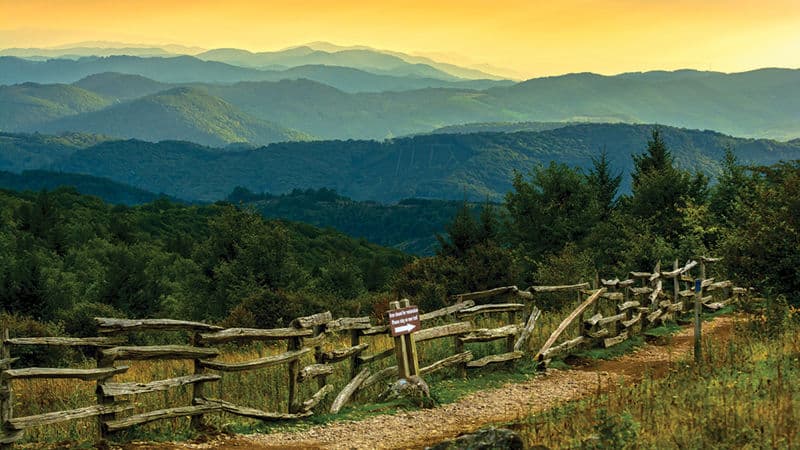 A high-country heaven populated with wild ponies; the highest natural point in Virginia; tall stone columns that dwarf Stonehenge; a legendary hiking trail; and a 34-mile-long scenic multi-use trail – five fabulous Virginia destinations, combining natural beauty with a bit of sweat, all within an easy drive of the sweet little Southwest Virginia town of Abingdon.
MISTIES OF GRAYSON COUNTY
The bald-top meadows in Grayson Highlands State Park are dotted with rocks, grasses, low-growing shrubs and trees, wild ponies and stunning expansive views of the surrounding mountains and valleys. The ponies are hardy enough to breeze through winter weather at high altitudes. They're friendly enough to coexist with the people that travel through their territory, hikers who typically stop to admire them and their mild-mannered longhorn cattle compatriots. But don't get too close or feed them – it messes with their wild mojo.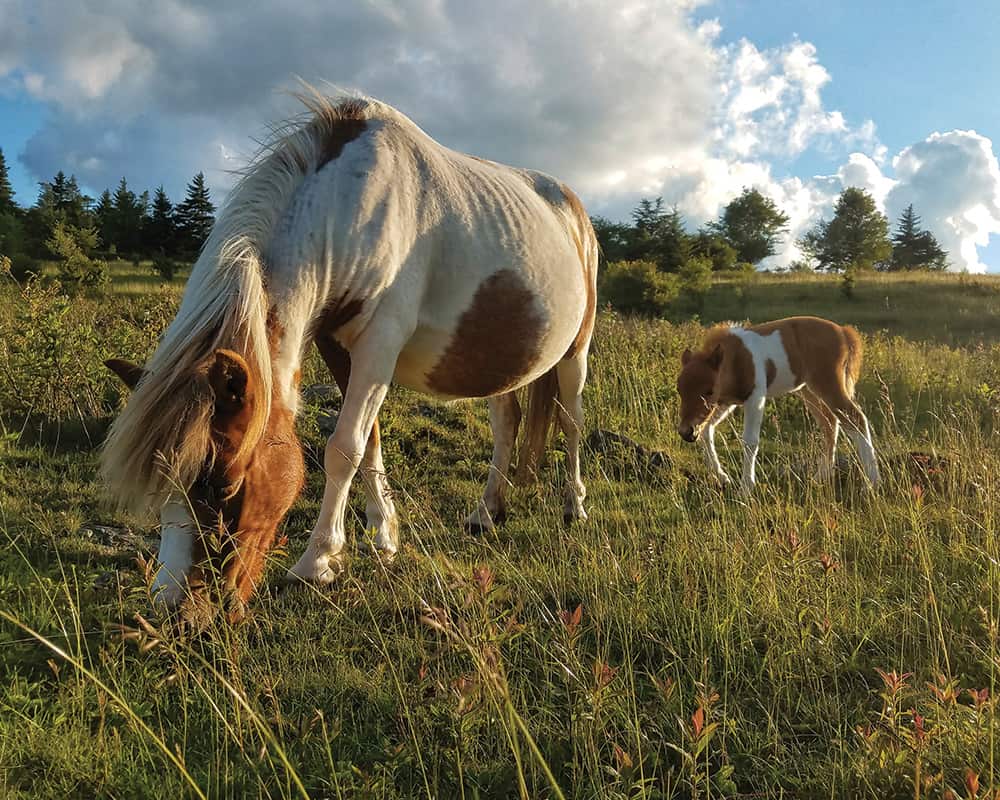 As a state park, Grayson Highlands offers amenities such as campgrounds, picnic areas, parking, restrooms and other conveniences, as well as miles of hiking trails (including a section of the Appalachian Trail). Given the altitude and terrain, moderate and difficult trails predominate.
VIRGINIA'S HIGHEST PEAK
At 5,729 feet above sea level, Mount Rogers is the highest natural point in Virginia (the fourth highest east of the Mississippi).
No paved roads lead to the summit, so enjoying it up close requires a long hike with significant altitude change. The peak is in Mount Rogers National Recreation Area, but the most popular and scenic hiking route begins in Grayson Highlands (about eight miles roundtrip).
Mount Rogers is blanketed with spruce and fir forests, the northernmost location of this high-altitude Southern Appalachian ecosystem. Trees prevent views from the summit, but the satisfying hike offers plenty of other views along the way.
PILLARS OF STONE
Take one of two moderately challenging hikes, pause to admire the 360-degree vista from the top of Middle Knob, then follow the trail down to arrive at a clump of big column-like boulders: The Great Channels of Virginia. The formation is believed to be 400 million years old, made from sandstone caprock that broke apart from permafrost and ice wedging during the last ice age.
Over time, the rocks have gently parted ways, inviting hikers to wander through the labyrinth of narrow pathways between the solid columns.
The Virginia Department of Forestry manages Channels State Forest for long-term conservation. Visitors are welcome, at no charge, but the DOF doesn't provide visitor facilities, so pack plenty of water, snacks and other supplies – and pack out all trash.
'A WALK IN THE WOODS'
"Distance changes utterly when you take the world on foot," states Bill Bryson in his entertaining book on walking the Appalachian Trail. The footpath meanders 2,181 miles from Maine to Georgia, through Virginia's Blue Ridge Mountains.
The AT passes directly through the town of Damascus, providing a convenient starting point for a day hike. Follow the trail south a little over three miles to reach the Tennessee-Virginia state line – a moderate hike, with 1,294 feet of elevation gain. Take switchbacks and old logging roads, past rhododendron and American holly.
Every year, the weekend after Mother's Day, the town of Damascus hosts Appalachian Trail Days. This includes three family-friendly days of music, activities such as seminars and films, food and vendors.
The area offers numerous other AT access points, for a variety of hikes and sights.
THANK THE RAILS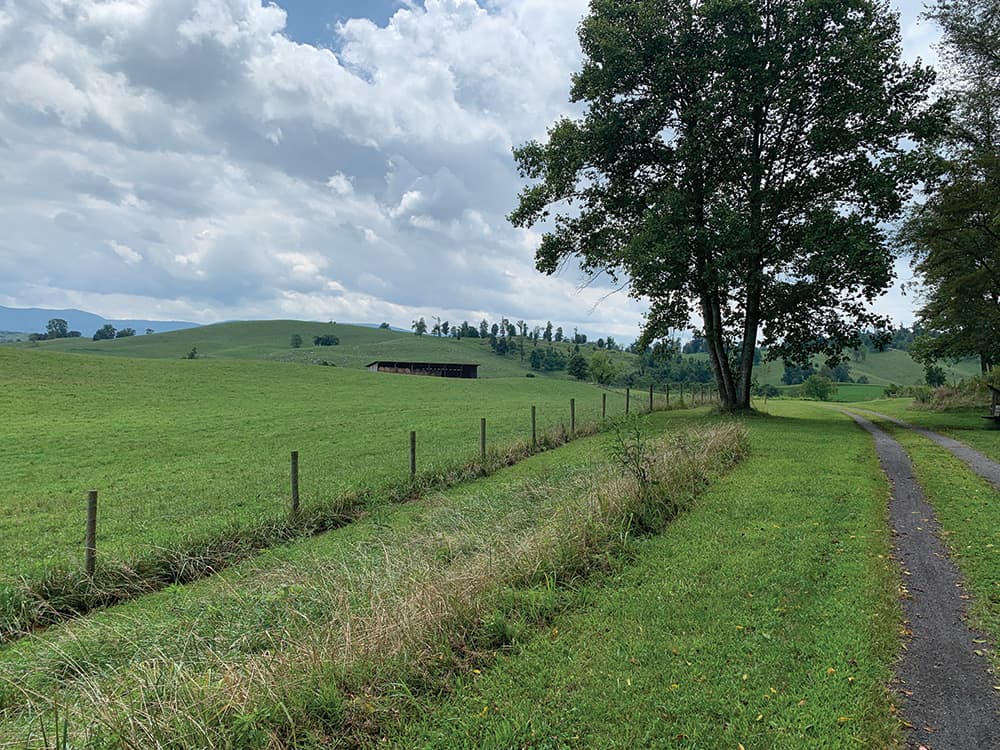 The 34-mile railroad-based multi-use Virginia Creeper Trail stretches 17 miles from Whitetop Station (at 3,500 feet in elevation) to Damascus (at 1,900 feet); that's 1,600-feet in elevation drop, making for a pleasant downhill bike ride. From Damascus, the route dips, then climbs about 300 feet, and ends at Abingdon.
Along the way, the trail passes through a diversity of natural areas; find peaceful forests, pastures and rushing streams, past small towns, way posts and the restored 1914 Green Cove Station. In addition to offering limited visitor services, the picturesque building showcases its earlier life as an old N&W railroad depot, general store and post office. Railroad buffs might recognize the station from a 1956 black-and-white O. Winston Link photograph, with a Class M steam locomotive approaching.
The best way to enjoy the Creeper Trail: let one of the shuttle services take you and your bike (rentals available) up to Whitetop. You can enjoy a gravity-assisted ride – breathtaking in its beauty, not its aerobic challenge – down to Damascus. Tack on the second leg to Abingdon for a bit more challenge.
'DOWN ON MAIN STREET'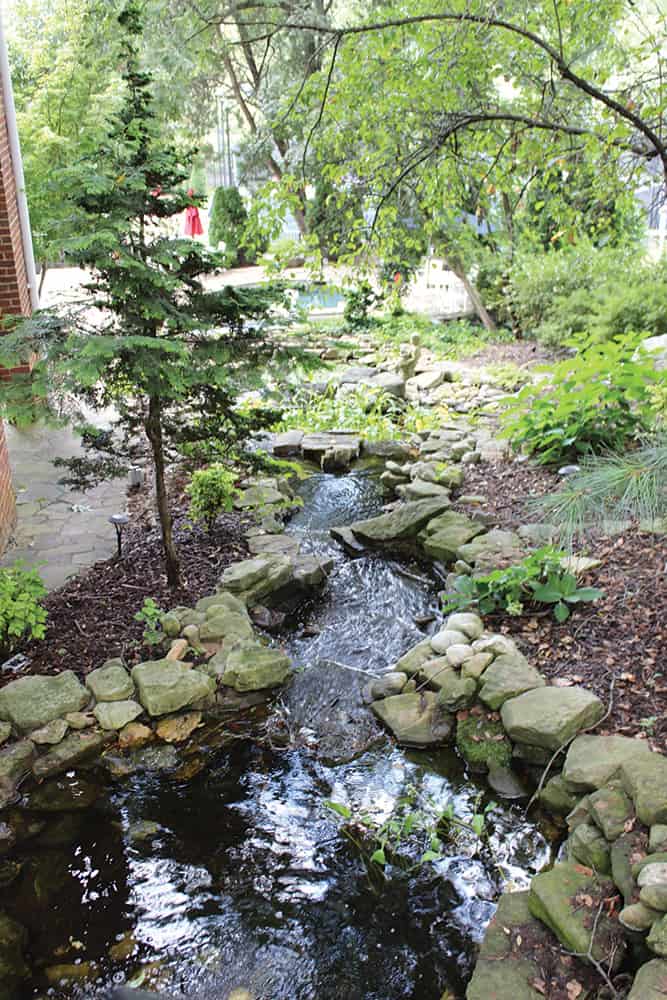 The Abingdon area offers plenty of options for lodging, entertainment, shopping and dining; but the best memories are made along Main Street.
Stay at The Martha Washington Inn & Spa, a historic building with classically decorated guestrooms and plenty of amenities. These include comfortable public areas, a salt-water heated pool, Jacuzzi, miniature golf, bicycles and Sister's American Grill.
Dine at the historic Tavern (you may experience spirits beyond those in your cocktail); Morgan's (demonstrating that fine cuisine is not confined to big cities); or Rain (Southern hospitality using top local suppliers for lamb, ham, trout, grits and more).
Laugh (or cry, depending) at a Barter Theatre show. The historic State Theater of Virginia is the nation's longest-running professional theater; Barter presents weekday and weekend shows year-round from a seasoned professional troupe.
A mere five hours from Richmond, Abingdon and its mountain attractions offer a soul-satisfying experience for the active nature lover.
---
For more destinations to add to your bucket list, check out our travel section!
---
BOOMER editor Annie Tobey finds therapy in nature, fresh air and exercise.