Accessible Cruises to the Disabled and Caregivers
| August 14th, 2019
Offering respite at sea
---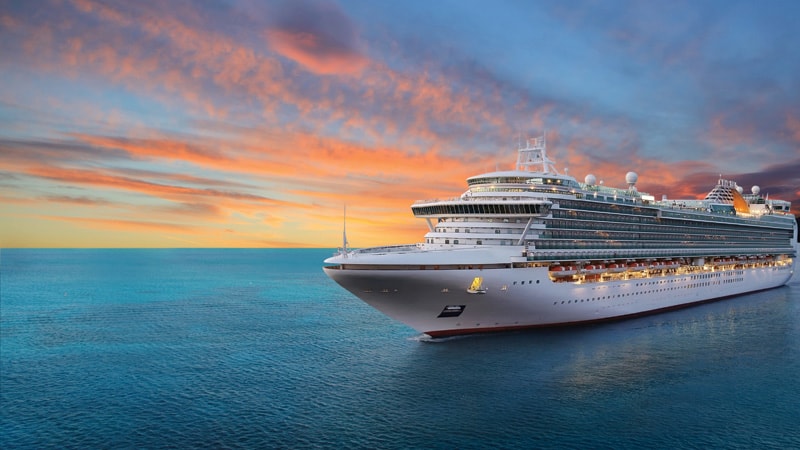 Few cruise lines support disabled passengers beyond simply offering an accessible room.
A representative for one national travel agency told me, "You need to take a nurse along for that" – which means, I responded, purchasing an extra cruise ticket (which is perhaps the company's point).
A Viking Cruises representative told me the company has no policy on helping the disabled during shore excursions, though staff does assist with wheelchairs and lifting aboard ship. He said individual ships might employ staff who can help during shore excursions, "But that's up to the specific ship and the particular cruise."
GOING OVERBOARD
Debbie Heckler of Madison, Alabama, travels with her 69-year-old husband, who has Alzheimer's. The Hecklers travel with Chicago-based Elite Cruises & Vacations, which has provided 24/7 cruise support for caregivers and their medically challenged loved ones for a decade. The Hecklers have taken three Caribbean, an Alaskan and a Panama Canal cruise with Elite. "Bonding with other people who have similar issues is an advantage," she said, "in addition to having so much work taken off caregivers."
Elite's services include accessible accommodations, mobility assistance, daily caregiver respite/adult day sessions, conferences for caregivers on relevant topics, excursion support and customized on-board activities.
---
Have you wondered if your loved one needs more daily assistance with activities of daily living? The Seniors Guide Care Assessment provides tools and resources to help you find answers.
---
Owner Kathy Shoaf, a registered nurse with more than two decades of clinical and management experience in geriatric, neurology, rehabilitation and senior housing and as an Adaptive Technology Professional, travels on every Elite-supported cruise.
She also employs additional RNs and geriatric care specialists for around-the-clock support. Varying widely in numbers of clients from cruise to cruise, trips always have a ratio of "at least one professional per four people – and sometimes it's three-to-one," Shoaf said.
The company works with Holland America Cruise Lines and Celebrity Cruises because, she said, "Those are the two companies that have shown interest in working with us and in learning more about the market for persons with disabilities. They don't nickel-and-dime us – room service, for example, is included without additional charges."
Additional fee-based services include private-duty assistance, rentable mobility devices, a group pre-cruise hotel booking and accompanied flights from specific gateways.
 ONBOARD ACTIVITIES
Shoaf's agency creates activities such as senior Zumba and music therapy, for clients' enjoyment, education and, in some cases, healing.
"Music [is] a huge piece of the programming," Shoaf said. "We use music every morning for the entire group of caregivers and clients together."
Jane Bunting, originally from Poquoson, Virginia, now living in Montana, said that seeing her husband experience music therapy aboard ship made her realize how important activities like this are in evaluating memory-care facilities back home. "Experiences on our Alaska cruise with Kathy made it so much easier for me to make the decisions for [care] when we returned home."
RECHARGE, RECONNECT, ENJOY THE MOMENT
With the all-consuming, sometimes-lonely, 24/7 nature of the caregiving role, the importance of respite care for the caregiver has become the focus of new research. A recent journal published in the U.S. National Library of Medicine/National Institutes of Health highlights the need for programming that develops "caregiver resilience."
The study claims, "Without these supportive services at each transition in the continuum of care, family caregivers risk poor health outcomes as their resilience and stamina may wear down, making it harder to bounce back with each new set of caregiving responsibilities and circumstances."
A supported cruise can benefit both caregivers and their loved ones. Shoaf recognizes that clients suffering from memory-impairment might not remember the experience, "But," she says, "they will fully enjoy the moment."
---
Midlothian-based freelance writer Martha Steger has received national awards for her journalism, essays, short fiction and poetry. She is a Marco Polo member of the Society of American Travel Writers and member of the Virginia Communications Hall of Fame.
---