A Hat to Combat Skin Cancer
| March 12th, 2019
Protect yourself in style
---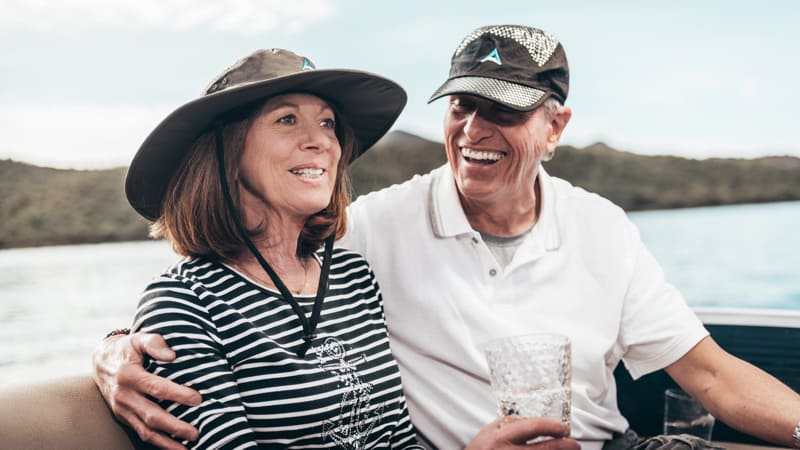 "Clothing is our first line of defense against the sun's harmful ultraviolet (UV) rays and protects us by absorbing or blocking much of this radiation," the nonprofit Skin Cancer Foundation reminds us. Of course, the less bare skin the better, but some clothes and accessories actually provide more protection.
If your inner skeptic frowns at this claim, the Skin Cancer Foundation points to the UPF – Ultraviolet Protection Factor – of various fabrics: the UPF indicates what fraction of the sun's ultraviolet rays can penetrate the fabric. For example, fabric with a UPF of 50 allows only 1/50th of the sun's UV radiation to reach the skin.
Enter Alchemi Labs sun hats, created specifically to help protect against the sun's harmful rays. Alchemi Labs claim to use the radiant barrier technology created by the space industry to protect astronauts from ultraviolet rays and to block 99.8% of skin-damaging rays. The hats also include a radiant material to reflect the sun's heat waves away from your head, a moisture-wicking sweatband and aggressive ventilation to aid in cooling.
The Skin Cancer Foundation also points out, "A wide-brimmed (3-inch or greater) hat covers places like the scalp where it is difficult to apply sunscreen or areas where people forget to apply sunscreen, including the tops of the ears and the back of the neck."
Alchemi Labs hats are available in a variety of styles: the river hat and expedition hat both have a wide brim all around and a chin strap. The desert hat adds a neck shroud to protect that vulnerable area. The sun cap adds the barrier and reflective technology to a stylish runner's hat style, while the bucket hat fits comfortably all around, with a brim for added protection.
I had the opportunity to try the river hat. Without having the opportunity to run scientific experiments on it, I can fully vouch for its comfort – and for the assurance I gained from knowing I was most certainly protecting my skin.
After all, more people are diagnosed with skin cancer each year in the U.S. than all other cancers combined. And given the Alchemi Lab hats' reasonable pricing (from $32 to $39) – and that the annual cost of treating skin cancers in the U.S. is estimated at $8.1 billion (about $4.8 billion for nonmelanoma skin cancers and $3.3 billion for melanoma) – that's a small price to pay for keeping the sun's rays away and the doctor at bay.
Available at Amazon, Walmart and Alchemi Labs.