"Ansel Adams: Compositions in Nature" Exhibit
| September 24th, 2021
A VMFA exhibit that offers a view of nature like you've never experienced before
---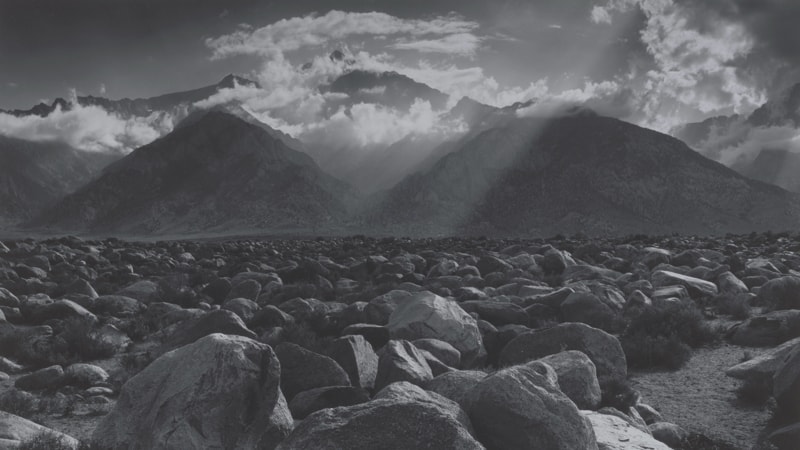 Look through the eyes (and the lens) of legendary artist Ansel Adams himself at the VMFA's newest exhibit – featuring a collection of 70 hand-selected and carefully curated photographs from Adams's decades-long career.
The renowned American photographer and environmentalist uses his creativity and unique perspective as an artist to portray nature in ways many have never seen before – a skill that has not been lost throughout the decades of his work.
Seeing the World in a Different Light …
The exhibit starts with Adams's early work, featuring striking portrayals of landscapes and mountain ranges. It slowly unfolds along with his career, incorporating more of his iconic renditions of nature. 
The quality and themes don't necessarily change during the course of his career; but you can see the evolution of his work as photographs become larger, sharper, and more dramatic.
But Ansel Adams didn't make a name for himself merely through black and white photographs of nature. His work brings viewers to "appreciate the genius behind the camera; but more importantly, the genius behind the darkroom," says VMFA director and CEO Alex Nyerges.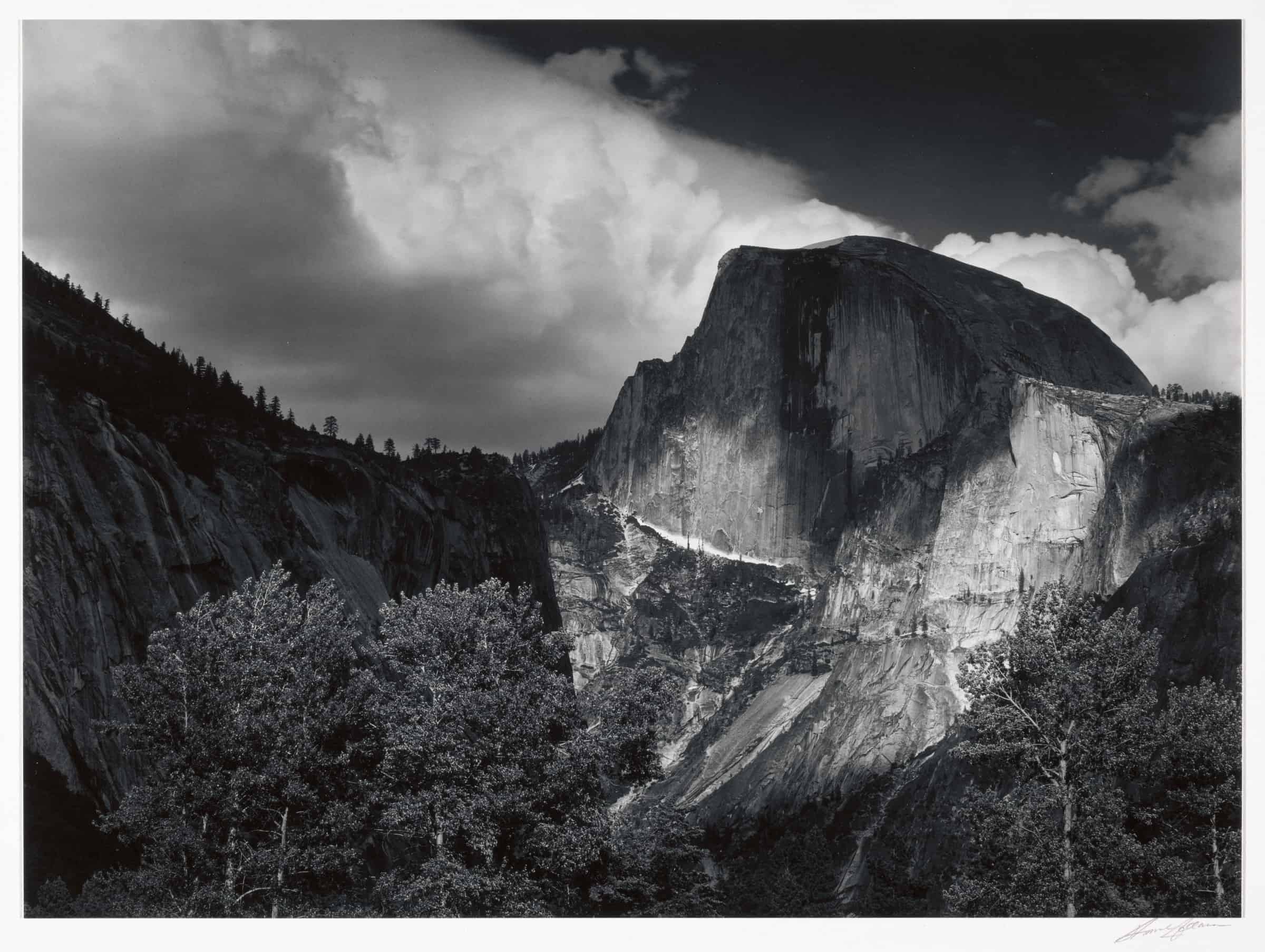 He didn't simply have a photographer's eye for beautiful shots; the way he developed his photos – how he manages to make the blacks pop against the grays, the grays pop against the whites, and the whites pop against the blacks – brings the subject to life in an unexpected but sensually satisfying way.
… And Evoking Emotion with Every Shutter Click
What's more impressive than Ansel Adams's ability to make something beautiful (like an opulent mountain range, or a cascading sand dune) even more beautiful – is his ability to highlight the more mundane aspects of nature.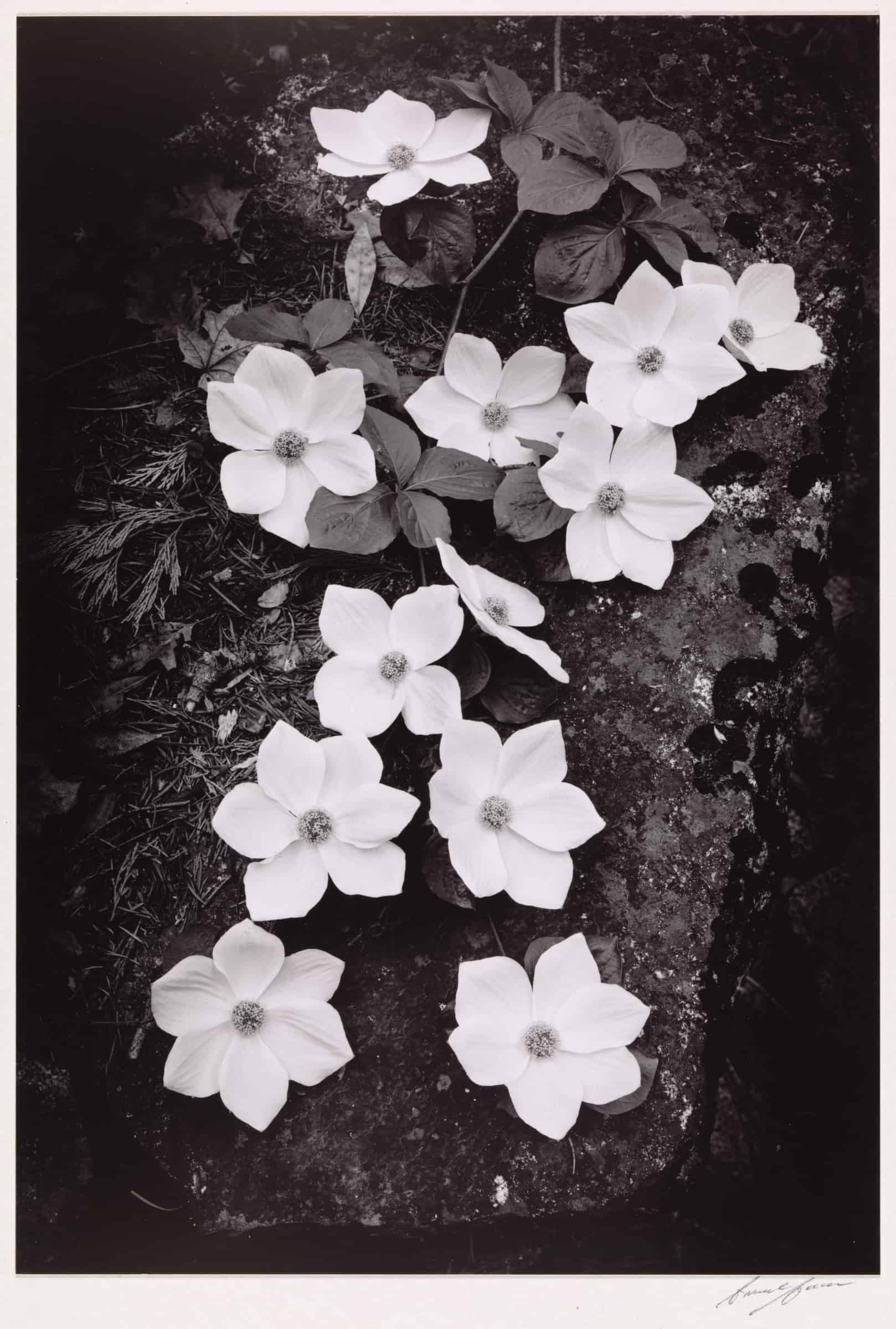 Things many would normally pass by without a second glance – like a patch of dewy leaves in Mount Rainier National Park or a cluster of dogwood flowers sitting idly in the woods – take on a life of their own. There are even a handful of more humanistic pictures in this exhibit, like a barn in 1931 Cape Cod, or a tiny community on the side of the road in New Mexico – scenes that would otherwise go overlooked, driven past – are made strikingly beautiful and emotional by Adams's expertise.
"His works continue to inspire us to take a deeper, even meditative, look at our extraordinary natural surroundings and appreciate the profound beauty around us," says Nyerges in a press release.
Imbibe Your Senses!
The exhibit opens Saturday, Sept. 25 and runs through Jan. 2, 2022 at the Virginia Museum of Fine Arts.