Apron Strings
| September 6th, 2022
Fond memories of her mother
---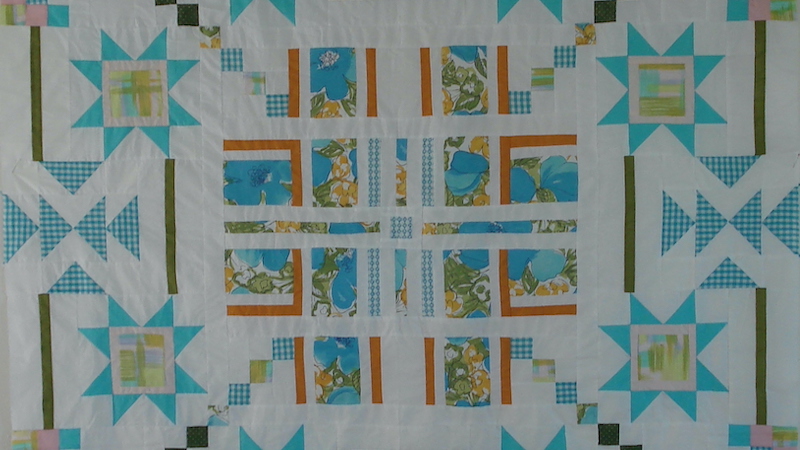 Author, educator, and Boomer reader Diann Logan recalls her mother's many aprons over the years, the childhood game of playfully untying her mother's apron strings, the fabrics that made these homespun garments – and a quilt – and the aprons as ties to the past.
---
Only moments after her feet crossed the threshold of the kitchen door, my mother would be reaching behind herself, tying an apron around her waist. Daddy would be home for supper soon.
The apron was an essential part of the work wardrobe of a professional homemaker, the career that was chosen for my mother by the cultural norms of the times, the career she excelled at and never retired from. When she donned her apron, she meant business in the kitchen.
None of my mother's aprons came from a store. An expert seamstress never needed to purchase an apron. They don't require much fabric and could easily be crafted from the leftover fabrics of the other garments she made. Gingham, calico, seersucker, rickrack trim or a froth of lace added, no two aprons were alike.
Through the years, my mother had an apron that matched one of her blouses, several aprons that matched the various kitchen curtains she made for every house we ever lived in, one apron that matched my full circle skirt – leftover navy blue fabric dotted with puppies. As I entered the teenage phase of my life, her aprons from my childhood wore out and were replaced with more sophisticated ones. Thanks to her skill at the sewing machine, I had a pair of shorts with matching crop top from turquoise flocked gingham, and she had an apron. I had an abstract print sack dress, and she had an apron. The muumuu was all the rage while I was in high school. My mother made mine from bright turquoise fabric with huge tropical flowers. I lounged around in my muumuu and did my homework while she hummed around in the kitchen in her Hawaiian apron.
I had a favorite game that I played with my mother. I would sneak up behind her while she was doing the dishes and ever so gently untie those apron strings. She would pretend not to notice until the apron dropped around her ankles. Then she would snatch the apron off the floor with soapy hands and chase me through the house, flailing at me with the apron and laughing her beautiful laugh, the one I still hear in my heart. I would stop and pretend to be exhausted, she would wallop me with the apron, catch her breath and calmly inform me that, if I ever did that again, something terrible would happen to me. We played this game for years, and, by the time I left for college, I could have easily outrun her, but I never did.
Two weeks after my 30th high school reunion, my mother died. Those three aprons that she wore most often during my high school years were neatly ironed and folded, stacked in her tea towel drawer. Here they are again in another permutation. I turned them into this quilt, with her apron strings attached to the top edge. This is the bridge between nostalgia and the present. When I touch these fabrics, time is telescoped and her essence is still with me today.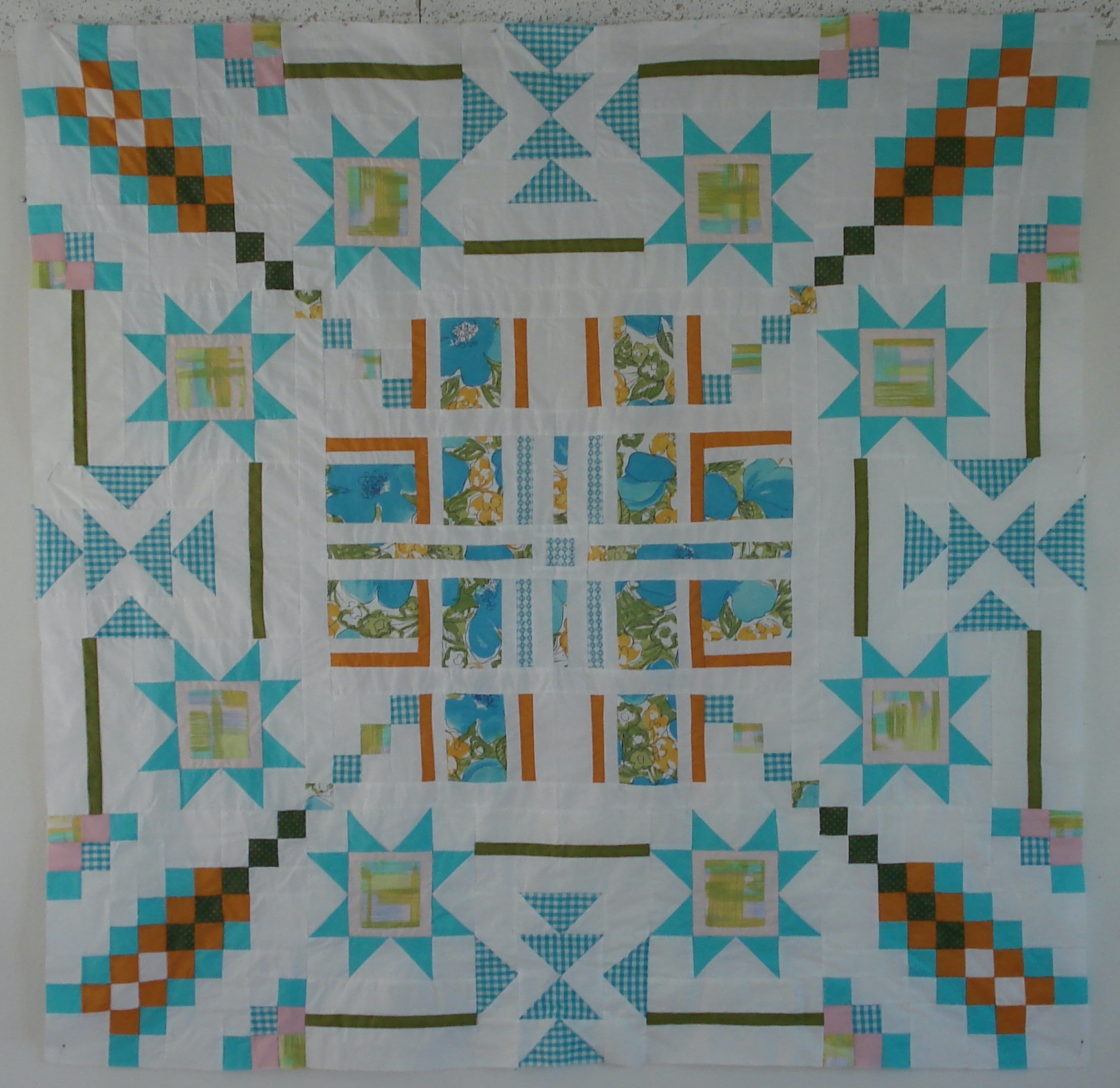 ---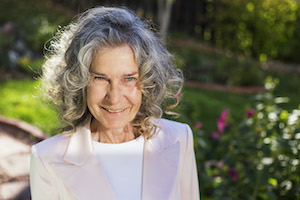 Diann Logan is an author, a quiltmaker and on faculty with University of Colorado Denver. She writes about aging in The Navel Diaries: How I Lost My Belly Button and Found Myself and Dear Navel Diary, Are You Listening? (Terra Cotta Publishing, 2015 and 2020). In Designs in Patchwork (Oxmoor House, 1987), she shares her love of quilts. Available at diannloganauthor.com and from Amazon. 
---
Read more childhood memories and other contributions from Boomer readers in our From the Reader department.
Have your own childhood memories or other stories you would like to share with our baby boomer audience? View our writers' guidelines and e-mail our editor at Annie@BoomerMagazine.com with the subject line "'From Our Readers' inquiry."