Where Were You August 5, 1977?
August 4th, 2017
---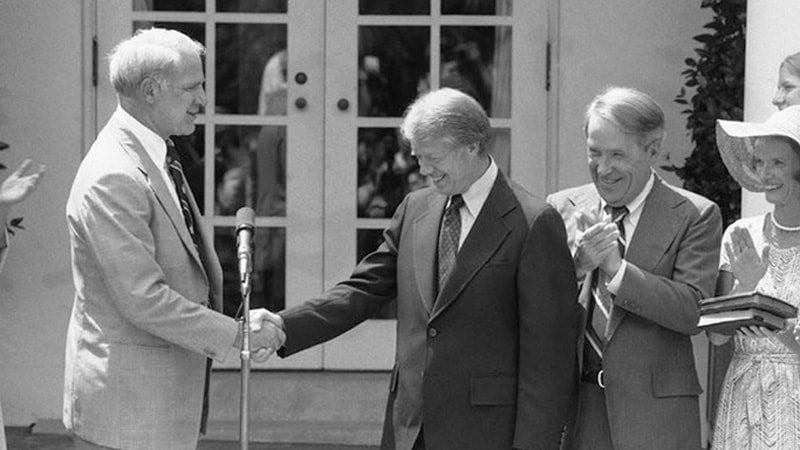 Everybody's talking about our reliance on foreign oil and how we need to find alternative sources of energy. In that spirit, the House of Representatives today passes an energy bill supported by President Carter. It's designed to reduce America's oil imports through new taxes and by shifting away from both oil and natural gas toward burning coal instead. The timing is good, as today James Schlesinger also becomes the nation's first energy Cabinet secretary.
Richmond opens the newest addition to our municipal park system today with the new Great Shiplock Park in Shockoe Bottom on the James. Actually, the park is really reopening, as boats used the locks on the river and Kanawha Canal until the late 1880s.
Bad judgment by a bank robber in Freeport, New York. He stopped to tip the guard ten dollars as he ran out of the bank. That either caught the guard's attention or he considered it a lousy tip. Anyway, he ran after the guy, who was caught a short distance away.
The R-Braves under Manager Tommie Aaron (brother of legendary slugger Hank Aaron) beat the Columbus Clippers 6-5 at Parker Field with the help of a two-run homer in the ninth inning by Bob Beall.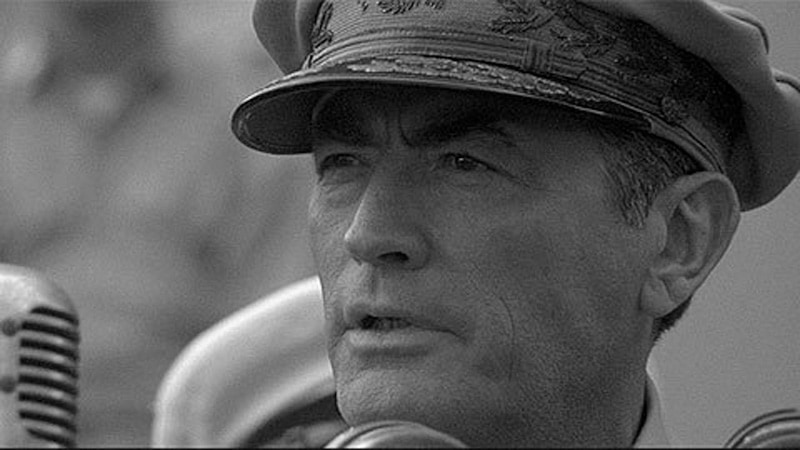 As he promised 35 years ago, Gen. Douglas MacArthur has returned. Well, actually, it's actor Gregory Peck starring as MacArthur in the movie of the same name that opens today at the Ridge and Cloverleaf cinemas.
Just two days from now, the chart-topping disco group KC and the Sunshine Band will be playing Richmond Coliseum.
There's no better time to be both a music lover and an insomniac, thanks to The Midnight Special tonight at 1 a.m. on Channel 12. Tonight's hosts are the Spinners, who welcome guests Rod Stewart; Andy Gibb; Blood, Sweat and Tears; Johnny Rivers; and … Darth Vader? Hey, that's what we hear.
Billboard's top songs on August 5, 1977:
Top 40 – "I Just Want to Be Your Everything" – Andy Gibb
Country – "It Was Almost Like a Song" – Ronnie Milsap
R&B – "Slide" – Slave
Trivia: What distinction did Great Shiplock Park attain in 2013, some 36 years after its dedication?
Answer: A ribbon-cutting was held to dedicate Great Shiplock Park as the western trailhead of the soon-to-be-completed 52-mile Virginia Capital biking trail.
---
A former Richmond TV anchor and reporter, Bill Oglesby currently teaches at Virginia Commonwealth University as assistant professor of mass communications.