Weird and Wonderful Texas
| November 13th, 2017
Take your muse to Austin, Texas
---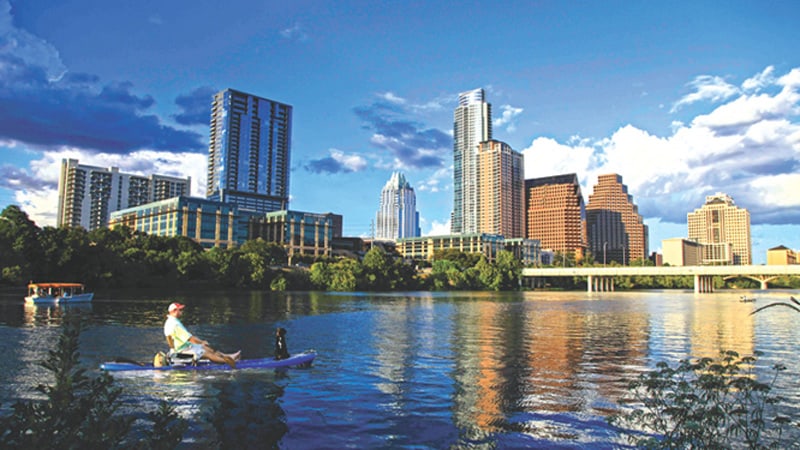 Austin's reputation precedes it. A haven for musicians and music fans, Texas' capital city is known by its self-proclaimed title, "Live Music Capital of the World." The creative residents embrace another unofficial slogan: "Keep Austin Weird." When I visited Austin last February, I expected the music, but its many facets spawned other appropriate monikers, too.
'LIVE MUSIC CAPITAL OF THE WORLD'
To my surprise, the Austin experience began at the airport, with a band serenading me as I left the terminal. Well, not me specifically, but the airport does host lots of live local musicians. Throughout the city, melodic muses perform at more than 250 music venues, restaurants, coffeehouses and festivals, including SXSW (South by Southwest), and even grocery stores.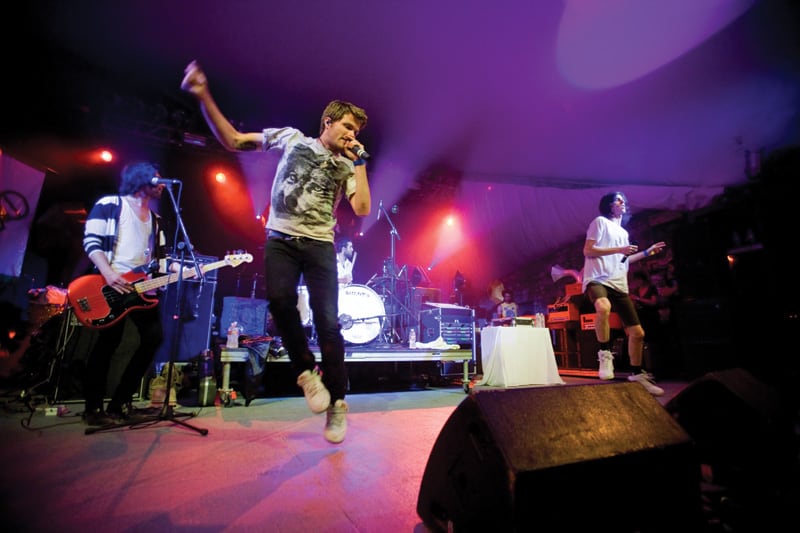 The renowned Austin City Limits has helped to build the city's musical brand. Besides the diverse performers on the weekly PBS broadcast (at 40 years, the longest-running music series on American TV), ACL also hosts an October music festival and ACL Live at the Moody Theater. Upcoming appearances include musicians Tori Amos, Josh Ritter, Michael McDonald and the Beatles tribute band Rain; comedian Jim Gaffigan; and magician Adam Trent.
I wasn't in town for a performance but took in the ACL backstage tour. My inner geek was astounded by the facility's cutting-edge design and technology, and my inner fan was awestruck with tales of famous performers who have kicked back backstage.
Since this is Texas, there is honky-tonk. Fans can get their kicks at The White Horse (free dance lessons, including two-step and swing) and Broken Spoke.
'WE ART AUSTIN'
Like Richmond, Austin has an affinity for murals – such as the "Hi, How Are You" amphibian art that graced rocker Kurt Cobain's T-shirt, and Graffiti Park, a pallet of abandoned foundation walls that has become a public art space – and for festivals, including Keep Austin Weird Fest and Eeyore's Birthday Party. Costumes welcome.
Austin galleries and studio tours enable deeper exploration of local creativity – weird and otherwise.
The University of Texas also calls Austin home, affording the cultural outlets that come with any college town, including the Blanton Museum of Art and the Harry Ransom Center archives and exhibitions such as the 2018 Vaudeville exhibition.
One of my favorite writers lived for a time, fittingly, in Austin: the ironically humorous short story writer, William Sidney Porter. The O. Henry Museum looks at Porter's Austin years.
'GET OUT AND STAY OUT'
Get outside, that is, because the people were quite friendly. The Central Texas city lies at the edge of Hill Country. Those hills begin in Austin, as I can attest after running the Austin Half Marathon. The February race includes a marathon and 5K, too, for those who want more or fewer miles.
Over the years, Texans have dammed the Colorado River that runs through the region. The resulting lakes provide aesthetic and recreational value. I took a spin along the 10-mile trail that encircles Lady Bird Lake through the heart of the city (also like Richmond). The lake offers quiet waters for stand-up paddle boards, kayaks and canoes.
The bike ride took me to Zilker Park, an urban oasis with greenspace and with Barton Springs Pool, where I watched swimmers plunge into the three-acre, 68-degree, spring-fed waters (yes, even in February) and dogs splash in the downstream pool.
'GET BATTY'
Due to the peculiar construction of Congress Avenue Bridge, between 750,000 and 1.5 million Mexican free-tailed bats make their home underneath the structure, flying out at dusk during warm seasons, putting on quite the show for the two-footed mammals who gather to watch.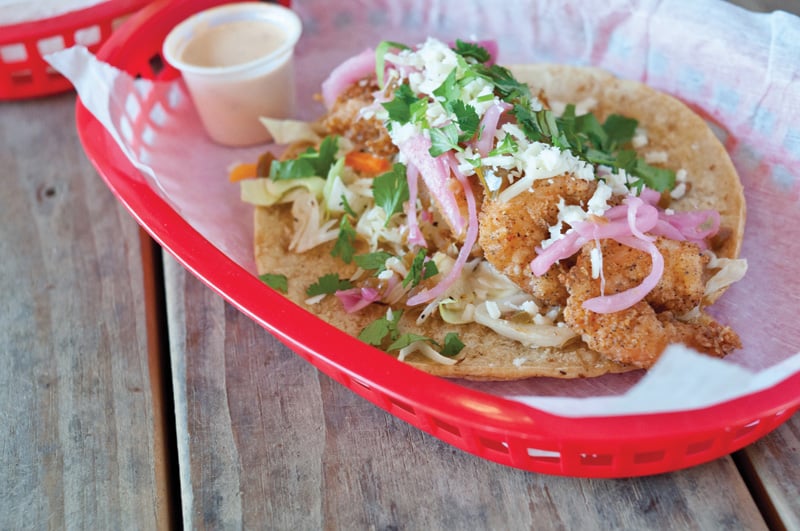 'EAT FRESH'
Oh, it's not simply a matter of the fresh-produce-and-meats trend. By "eat fresh," I mean you can have a different type of food at every meal during your stay in Austin.
I began one day at Annie's Café and Bar, downtown's oldest restaurant but with contemporary attention to fresh ingredients for breakfast, brunch and lunch; and another day at Voodoo Doughnuts, with its astoundingly large and creative collection of cake and yeast doughnuts.
For famous Franklin Barbecue, queue up early (open for lunch only). For chili, check out Chili Parlor – near the Capitol, so hot air meets hot spice. For a fresh, contemporary take on Mexican food (and any of their 100 tequilas and a tasty Margarita), drop by Iron Cactus on Sixth Street.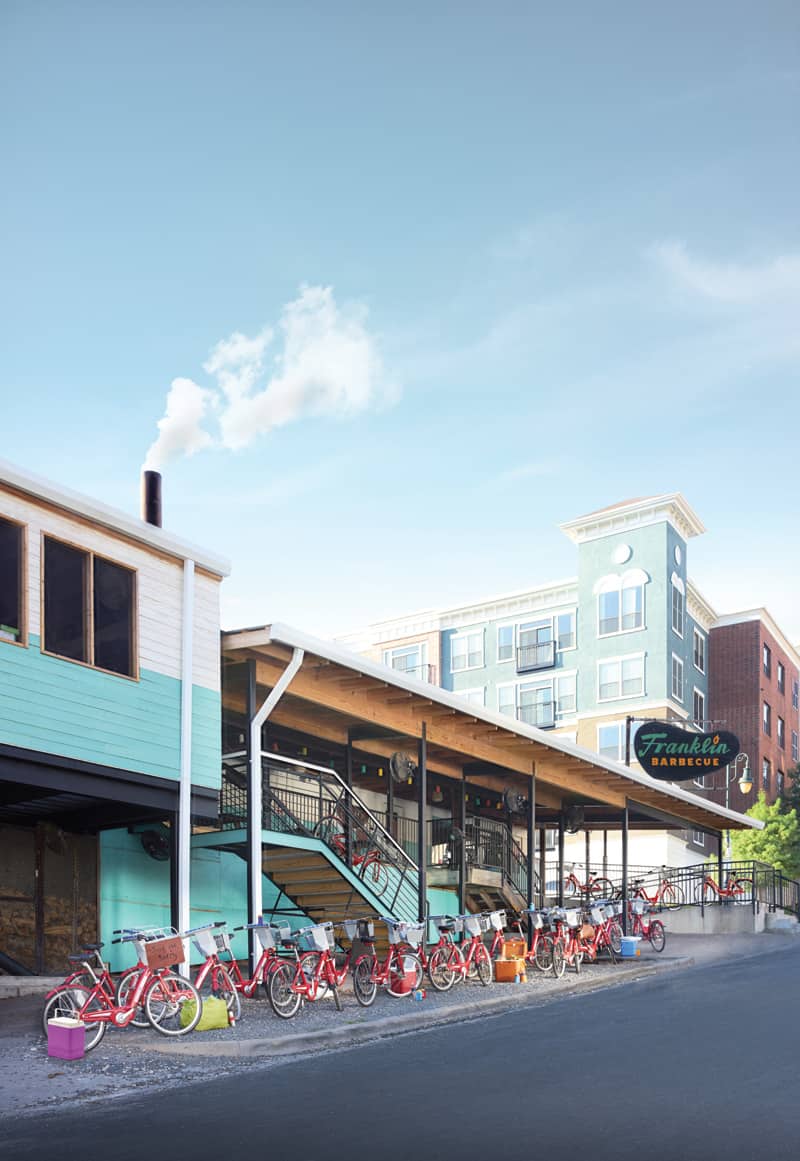 Blend Southern and Tex-Mex at Moonshine Patio Bar & Grill. Think "corndog" shrimp, pimento cheese, cornflake-fried-chicken salad and jalapeño hanger steak.
Or just wander from food truck to food truck, where chefs prepare inexpensive cuisine from refurbished trailers, sometimes clustered in food-court trailer parks: tacos and barbecue, African and Asian, sweets and more. With more than 1,000 vendors, you'll merely scratch the surface.
Restaurants that have received national accolades include Olamaie (modern takes on Southern classics), Launderette (Mediterranean meets American melting pot) and sister restaurants Odd Duck and Barley Swine (both supporting local farmers and scratch cooking).
Nearby Texas Hill Country boasts a surprising winery scene, while Austin and the surrounding area hosts lots of breweries. My favorites included Austin Beer Garden and Brewery and (a bit of a drive, but worth every mile) Jester King.
---
If you go
Outings like the Real Austin Tour provide an enjoyable overview of the city and outskirts. Weird tours include fat-tire electric bikes and Segways.
Convenient and noteworthy downtown hotels include the historic (and allegedly haunted) Driskill Hotel, Hotel Indigo and the nearby boutique hotel, Lone Star Court.
Get the inside scoop at AustinTexas.org