Baby Boomers at Risk for Measles
July 29th, 2019
The 'killed' version of measles vaccine used in the 1960s
---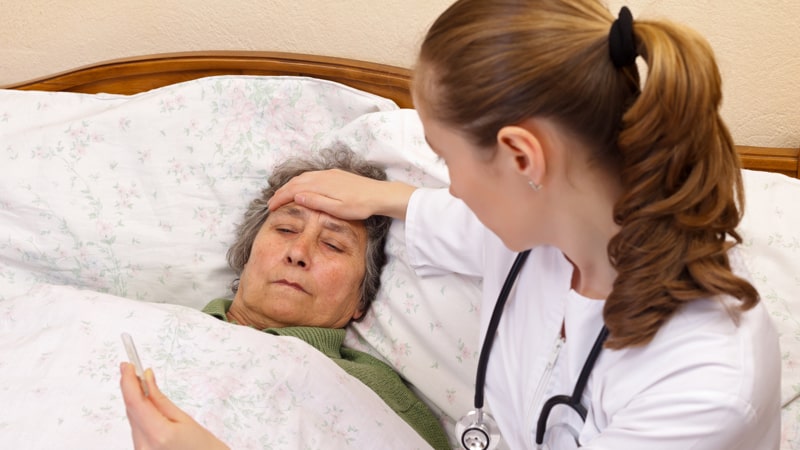 Despite being declared eliminated in 2000, measles is on the rise. The CDC reports that 981 cases of measles were confirmed in 26 states between Jan. 1 and May 31 – the greatest number of cases reported in the U.S. since 1992. Although most of the American population is immune, others are at risk of catching and spreading the disease – including some baby boomers.
A highly contagious illness, measles is spread through direct or airborne contact with someone who has measles.
"Patients are contagious four days before the rash even starts," says Kimberley S. Lingler, MD, a family medicine physician at Southside Physicians Network, "which increases the likelihood of exposure to others. It is especially dangerous for children and can be fatal." Other risks for children include pneumonia, brain damage and deafness.
Although early reports of the current measles outbreak focused on the states of Washington and New York, the Virginia Department of Health issued a statement in early June warning of possible exposure to a person with measles in Northern Virginia.
To avoid catching the illness and transmitting it to others, individuals need to be sure that they are immune from the disease, through vaccination or previous exposure.
"Adults vaccinated from 1963 through 1967 are encouraged to have a repeat dose as the vaccine they had may have been less effective than today's version," Lingler advises. "Anyone born before 1957 does not need a repeat vaccine. They are considered to have natural immunity due to exposure to the illness growing up. The first live version of the vaccine was introduced in 1963, and it worked well; but there was another 'killed' version in use at that same time.
"If someone knows that they had the live version, they do not need a repeat, but most people are unaware if they had that or the less effective 'killed' version. Those vaccinated 1968 or after do not need to repeat as they had the more effective version."
Getting vaccinated extends protection to the entire community.
"The vaccine is very safe and very effective at preventing transmission," says Lingler.