Barrier-Free Trails Provide Fishing For All
| August 3rd, 2016
---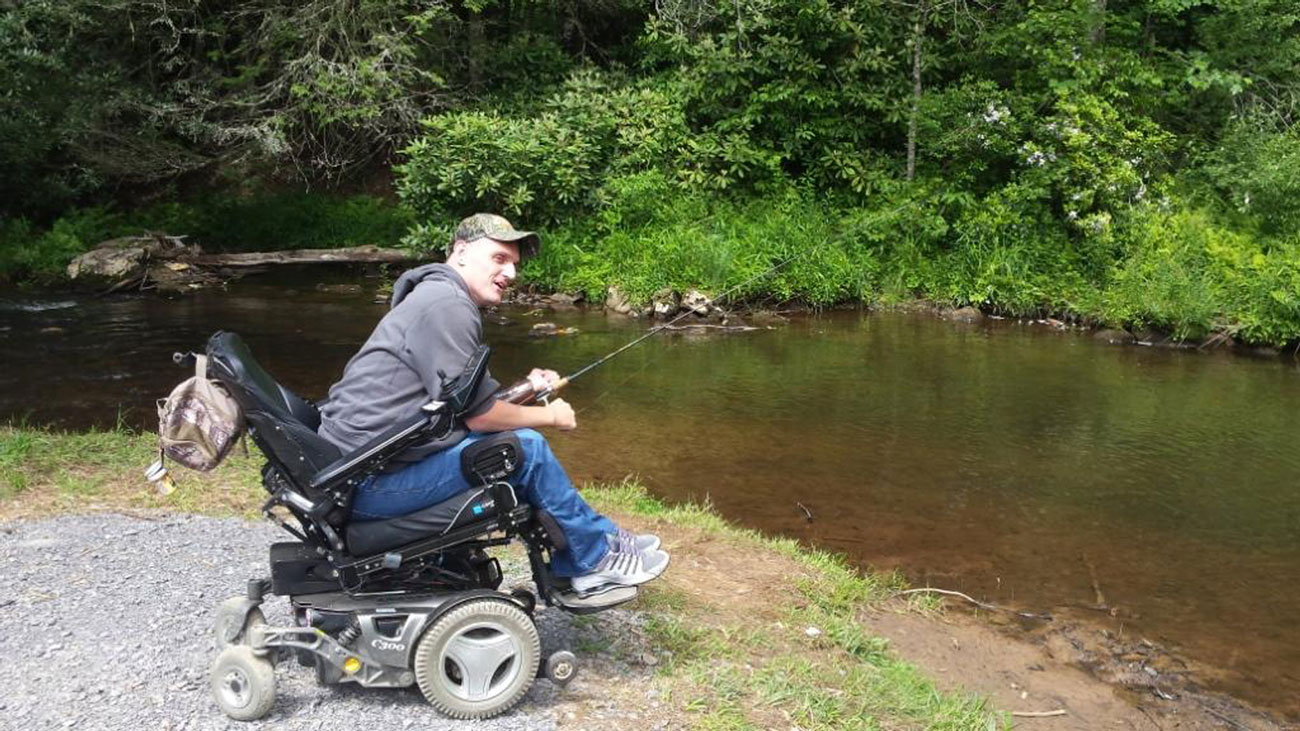 Avid fisher and outdoors enthusiast Robert Deel of Grundy thought he would have to give up his favorite outdoor activities after a life-changing accident landed him in a wheelchair 10 years ago. "[Fishing] is what I love to do," Deel told WCYB Channel 5 FOX TV News reporter Cassandra Sweetman, "and if I wasn't going to be able to do it [any] more, it'd be hard."
Now, fishing is more easily accessible for Deel and others with limited mobility. The Virginia Department of Game and Inland Fisheries (VDGIF) offers several barrier-free trails throughout the commonwealth, including the latest: 3,100 feet of compacted, smooth, barrier-free trails at Clinch Mountain Wildlife Management Area in Smyth County in Southwest Virginia.
At the end of the path at Clinch Mountain are four designated areas beside Big Tumbling Creek where visitors can hunt, fish and simply enjoy the outdoors.
Deel has already hit the trails and has fished at the creek. "It's great – you're not limited to one spot," Deel said.
According to the VDGIF website, only electric and manually powered devices that are less than 54 inches wide are allowed on the paths.
Other barrier-free trails for Virginia outdoor enthusiasts can be found at wildlife management areas in Charles City County, Pittsylvania County, Fauquier and Culpeper counties and – closest to Richmond – Powhatan County. For more information, visit www.dgif.virginia.gov/accessibility/wmas/ or contact your local agency at www.dgif.virginia.gov/about/offices/.
"We want to make sure that anybody who wants to be out here in the outdoors has the opportunity to do that," VDGIF lands and facilities manager Tom Hampton told Sweetman.