Peanuts, Cracker Jacks, and Americana
June 22nd, 2018
There's more to our national pastime than meets the eye
---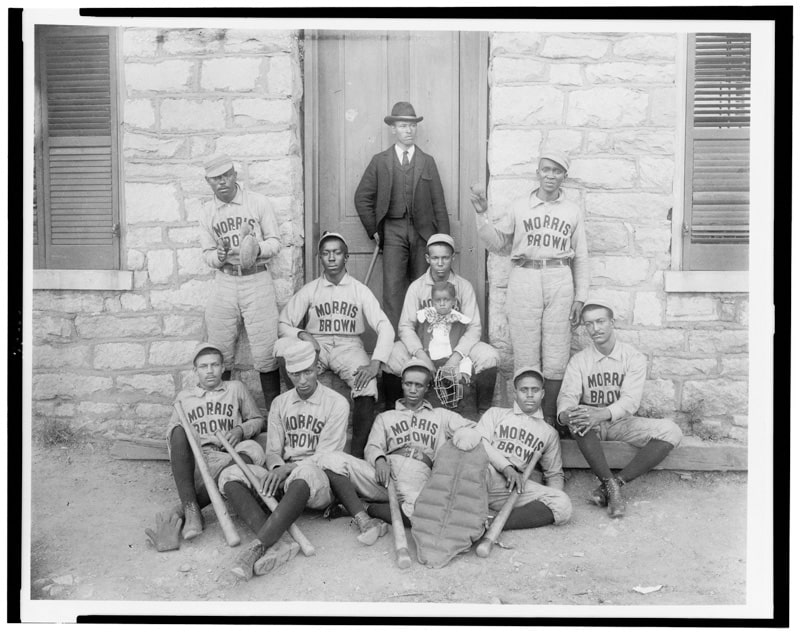 ---
It's the apple pie of sports, the bald eagle of athletics, the cut-off jeans of outdoor activities. There's no debating it: baseball is the most American game you can play. And this summer, the Library of Congress is honoring our country's beloved sport through its newest exhibit, "Baseball Americana."
The yearlong exhibition is divided into multiple sections, examining the all-American sport through more angles than you even knew it had.
Examine how baseball has changed the lives of immigrants and pulled impoverished players out of poverty. Delve into the diversity of baseball-loving groups, along with the genders and ethnicities who have fought for equal … play. Explore the fan- and media-aspect of baseball and its players through the years.
Throughout the exhibits, the museum will proudly display exclusive artifacts, including Babe Ruth's shoes, Dottie Key's Rockford Peaches uniform and Jackie Robinson's letters. See deals that changed history, such as Ty Cobb's contract with the Detroit Tigers in 1908 or Babe Ruth's agreement with the New York Yankees in 1921. Learn about early rules of the game, in the form of the scrawled out "Laws of Base Ball" from 1857.
The museum will also loop iconic baseball movies, broadcasts from legendary games and rare interviews with Hall of Fame players.
The exhibition will guide guests through the progression of baseball, from when it began professionally in the 1800s to the sport we know today. See what's evolved over the years and see what traditions have held on since the beginning. Even compare sports equipment of the past – bats, balls, gloves, catchers' masks – to those used by modern-day athletes to see how, and why, they've evolved over the decades.
"Baseball Americana" is a history lover's dream and a baseball geek's paradise. It opens on June 29 at the Library of Congress in Washington, D.C., and will be free and open to the public.
---
Library of Congress, Thomas Jefferson Building
10 First St. SE, Washington, D.C.