Next Up to Bat: 'Baseball Greatest Hits' at the Library of Congress
| January 20th, 2017
New exhibit for sports and music lovers alike
---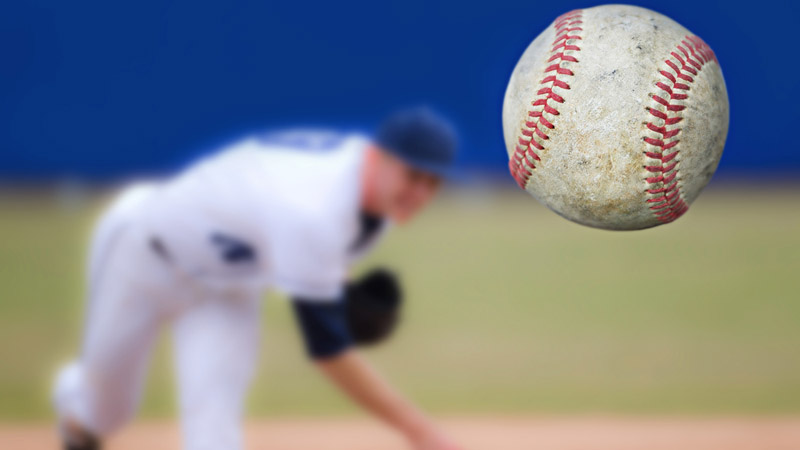 Many things can contribute to a perfect day at the ballpark – sunny weather, good company, hot dogs and an ice-cold beverage as well as baseball-themed music sing-a-longs such as "Take Me Out to the Ball Game."
Music has been and is still a part of the atmosphere at a ball game and overall, baseball's history. Travel back in time as you walk through the Library of Congress' newest exhibition, "Baseball's Greatest Hits: The Music of Our National Game." In this exhibit, you'll lay your eyes on baseball sheet music from the Library of Congress music division's collection, which is the largest in the nation.
Altogether, the songs and other works chronicle the greatest moments in baseball from Civil War to present day. Specialists in the Library's Music Division Robin Rausch and Susan Clermont and exhibition director Betsy Nahum-Miller curated the exhibition.
The majority of the exhibit's 45 works are original copyright deposits hailing from the library's copyright registration program. The star of the show is a special segment devoted to the song "Take Me Out to the Ball Game." Hear a mash up of roughly 20 different covers of the song, which is the third most popular song in the United States today after "Happy Birthday" and the national anthem. Take a peak of the original copyright deposit for the 1908 sheet music, submitted by Tin Pan Alley's legendary composer Albert von Tilzer and lyricist Jack Norworth.
Other themes featured in the exhibit include baseball as "The National Game"; baseball in Washington, D.C.; baseball as "The Game of Love"; and songs commemorating teams, players and fans. The oldest original baseball song, "The Baseball Polka" from 1858, will also be covered in a segment on baseball "Before the Pros."
Can't make it to the Library? On the exhibit's opening date, an online version will be available at loc.gov/exhibits.
The Library of Congress Music Division, with more than 21 million items, holds the world's largest music collection. Particular areas of strength include opera (scores and librettos), stage and screen musicals, chamber music, jazz and American popular song. The division is home to approximately 600 archival collections, most of them the personal papers (including music scores as well as correspondence, photographs, legal and financial documents, programs, clippings and other materials) documenting the lives and careers of stellar composers and performers. For more information, visit loc.gov/rr/perform.
The Library of Congress is the world's largest library, offering access to the creative record of the United States—and extensive materials from around the world—both on-site and online. It is the main research arm of the U.S. Congress and the home of the U.S. Copyright Office. Explore collections, reference services and other programs and plan a visit at loc.gov; access the official site for U.S. federal legislative information at congress.gov; and register creative works of authorship at copyright.gov.